20 Office Scavenger Hunt Ideas for Team Building
There's nothing worse than having to spend a workday participating in an office team-building event full of uninspired PowerPoint slides, trust exercises, and corporate mantras. Here at GooseChase, we're no strangers to recognizing what factors will make a team-building event a hit instead of a bore. In this blog post, we're sharing our best office scavenger hunt tips and adult scavenger hunt ideas for your next team building competition.
If you're already using GooseChase to run your scavenger hunt, you can click the blue button below to add the missions to your account as a duplicate game. Still planning your scavenger hunt on paper? Click here to find out about how easy it is to plan your next event on the GooseChase platform!
Office Scavenger Hunt Idea Set 1: Include Clues That Lead to Personal Interaction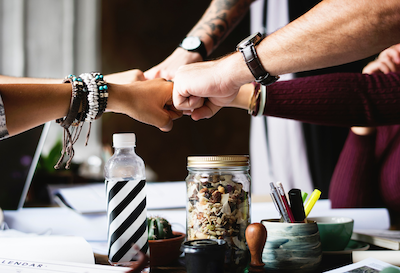 Aside from the closest of team members, it can often be difficult to break down the professional facade in an office setting and create strong personal connections with coworkers. Adding scavenger hunt missions that specifically encourage interaction will give even the shyest of wallflowers an incentive to step out of their comfort zone.
Bilingual Ensemble - Find somebody that speaks another language and ask them to teach your team a song in that language. Take a video of your team singing it together!
Inked - Find somebody with an amazing tattoo and recreate it in pen, marker, or paint on another team member's body. Take a photo of both!
How'd They Do That? - Take a video of somebody on your team performing street magic. Bonus points if the performance draws (real or improvised) outrageous reactions!
Bella Notte - Find somebody not on your team and take a photo of one of your team members recreating the Spaghetti scene from Lady and the Tramp with them.
Who's who? - Have two members of your team trade identities and take a video of them having a conversation pretending to be each other. Bonus points if they trade clothing too!
Office Scavenger Hunt Idea Set 2: Incentivize Creative Mission Submissions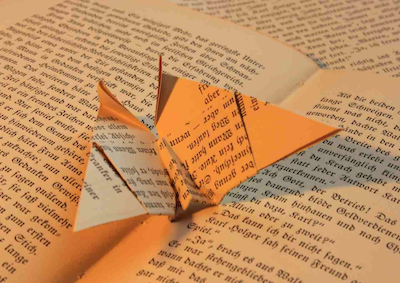 As the team running the GooseChase platform over the years, we've seen our fair share of photo and video scavenger hunt submissions. While many submissions are trying to fulfill the bare minimum of the mission requirements in order to score points, once in a while we see teams go all out and put on skits worthy of Monty Python. Including missions that leave room for participants to express their creativity also activates participants' artistic sides. If you choose to put together a wrap-up video of your GooseChase (easily done by exporting all submission footage at the end of your game), including creative missions will ensure you collect lots of good footage to use!
Air Guitar Hero - Take a video of your team air-instrumenting a song cover of your favourite rock band. Bonus points for costumes!
Portrait Sitting - Draw a one-minute portrait of one member on your team and take a photo of the completed artwork!
Chopped: Office Edition! - Prepare your most impressive take on a meal that includes ingredients found in the break room. Take a video of your master chef presenting and explaining your creation.
The Art of Paper Folding - Have one of your team members learn and fold an Origami creation and take a photo of it. Bonus points for the most intricate submission!
Light and Shadow - Take a video of your most impressive hand shadow puppet.
Office Scavenger Hunt Idea Set 3: Include Clues That Showcase Unique Talents

Including missions that showcase unique talents will empower certain members of the team to share their hidden superpowers. Again, allowing room for humor and creativity will draw the best submissions!
Kobe! - Take a video of a team member making the most impressive trick shot into a trash can.
Where Is My Mind? - Take a pic of one of your team members doing a headstand. Make sure you have a spotter!
Dance, Not the Food - Take a video of two of your team members performing their best Salsa routine.
Expert Dexterity - Take a video of one of your team members showcasing their best pen spinning techniques.
Rolling Chair Rally - Take a video of your team members having a rolling chair drag race. Bonus points for each extra racer!
Office Scavenger Hunt Idea Set 4: Utilize Locations Outside Of The Workplace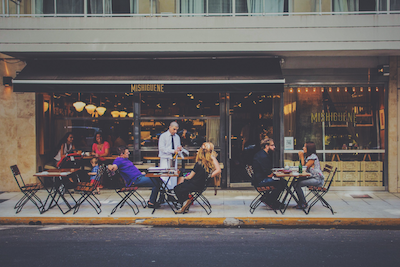 The best thing about participating in a scavenger hunt event for adults is the chance to venture out into the wild! Incorporating clues that encourage participants to take the game outside of the office puts your team into environments other than the ones where they generally see each other in. If you have an especially outgoing group, encouraging interaction with strangers and getting them involved also helps turn the outing into a networking event!
Bon Appetit! - Take a photo of your entire team sharing the signature item at your favourite lunch location!
Living Art - Take a photo of a member of your team next to and imitating your favourite statue from around the city!
How's this look? - Go to a clothing store and photograph a team member changed into an unflattering outfit.
Well Read - Find a library or book store and record members of your team reading a scene from a Shakespeare play.
Biggest Fans - Find as many pieces of apparel or merchandise featuring your favourite local sports team and fit them into one photo with your teammates. Bonus points for each item!
---
Check out our other scavenger hunt mission idea posts or our Edu specific Mission Library for classrooms!
What is GooseChase?
GooseChase is an online platform that helps organizers create and run digital scavenger hunt experiences for team building, learning, public engagement, or a variety of other events. Sign up and try creating a free recreational game, or contact us to learn more about our enterprise solutions!