20 Scavenger Hunt Ideas for Adults
Whether as a casual event or as your next office team builder, a well-planned adult scavenger hunt can be just as fun of an event for grown-ups as it is for kids. While there's no shortage of resources available online to help you organize a scavenger hunt for the latter, there's less content out there when you're trying to plan a game for your next social gathering for an older crowd. To help you out, we've prepared a list of some of our favourite adult scavenger hunt ideas!
If you're already using GooseChase to run your scavenger hunt, you can click the blue button below to add these missions to your account as a duplicate game. Still planning your scavenger hunt on paper? Click here to find out about how easy it is to plan your next event on the GooseChase platform!
Adult Scavenger Hunt Idea Set 1: Take to the Streets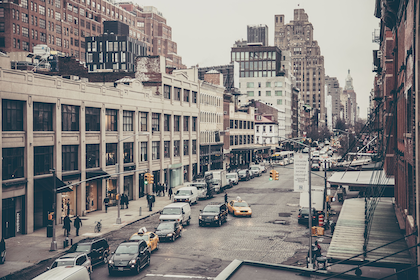 One distinct thing that makes an adult scavenger hunts more fun is the fact that (most!) participants are responsible enough to hop in a vehicle and cover more distance! The following ideas for scavenger hunt clues include our favourite 4-wheeled vehicles or the roads they are driven on. Please make sure to follow all traffic laws and make sure that all footage taken from from a moving vehicle are filmed by a passenger!
Clown Car - Take a photo fitting as many people as you can find into a standard 5-seat vehicle. Bonus points for each additional person not on your team!
Sparkle and Shine - Take a video of members of your team in a vehicle going through a car wash.
Abbey Road - Take a photo at a quiet street crossing of your team members recreating the Beatles' famous album cover.
American Muscle - Take a photo of a Ford Mustang, a Chevrolet Camaro, or a Dodge Charger.
Squeaky Glass - Find a vehicle door that has a roll-up window handle, find and take a photo of a team member rolling up said window with the handle.
Adult Scavenger Hunt Idea Set 2: Draw on Participants' Life Experiences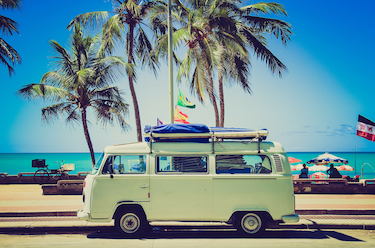 The longer combined total time on earth means adult scavenger hunt can include more interesting clues that recall participants' past life experiences. Include these mission clues to encourage conversation and interaction among your participants as they discover hidden stories about each other while seeking out ways to complete the missions below!
Foreign Exchange - Take a photo of a bill or coin of any denomination of a foreign currency.
Esquire - Take a photo of somebody striking a professional pose in front an office wall featuring fancy looking degrees and professional certifications.
Living History - Take a photo with as many people as you can find who are born in different decades! Bonus points for each decade beyond two!
Fried Chicken - Take a photo of somebody showing off their tan (or burn) lines from a recent outdoor excursion in sunny weather!
They're Adorable! - Take a photo of somebody sharing a printed photo of their child(ren) that they keep with them at all times.
Adult Scavenger Hunt Idea Set 3: Include Some Nostalgia From Decades Past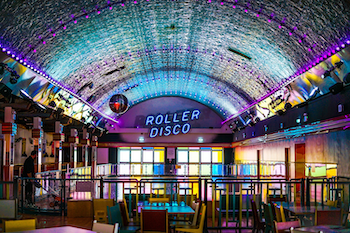 Baby boomers to millenials alike, we all love to reminisce about the years gone by and recall the "good old days". See if your older participants remember these nostalgia-filled mission clues!
I'll Be There For You - Take a video of your team members on a couch singing the Friends theme song. Claps must be included!
I'm Flying! - Find your own epic location and take a photo of two team members reenacting the famous Jack and Rose scene at the front of the Titanic.
Saturday Night Fever - Take a video of a team member performing their best disco moves. Bonus points for costumes!
One Small Step For Man… - Take a video of a team member quoting Neil Armstrong's famous words as they step into the location of your choice.
Jazzercise - Take a video of a team member leading a jazzercise class. Bonus points for extra people or costumes!
Adult Scavenger Hunt Idea Set 4: Dig Around the Storage Room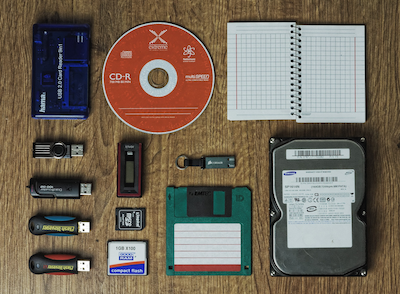 We're soon to be living in an age where a younger generation will not understand the meaning behind the term "rewind", and will associate "Amazon" with the online store instead of the forest. Challenge your team members to find some of these technological relics too old to be able to run our own GooseChase App!
Dial-Up - Find a computer or laptop running Windows XP or older. Take a photo of the Start Menu for proof!
Minesweeper Champ - Find and take a photo of a team member holding a computer mouse that has a roller ball on the bottom.
Rewind - Find and take a photo of a team member holding a video or tape Cassette. Any video or tape cassette will do.
Shiny Frisbees - Find an electronic device that has a slide-out disk tray, Take a photo of the tray extended.
Hello Moto - Take a photo of a team member holding a folding cell phone.
---
Check out our other scavenger hunt mission idea posts or our Education specific Mission Library for classrooms!
What is Goosechase?
At Goosechase, experience is everything. Originally inspired by scavenger hunts, Goosechase is an online platform that enables organizations and schools to engage, activate, and educate their communities through delightful interactive experiences. Sign up and try creating a free recreational game, or contact us to learn more about our enterprise solutions!