Online, In Sync: Virtual Team Building Activities to Craft the Ultimate Remote Experience
Remote working is most definitely a norm in the "new" world. And, speaking on behalf of a company who has been fully remote for over a decade, I can confidently say "It's about time!". If there's one small tiny caveat however, it's that there's less organic opportunity for that valued social time with fellow employees.
Otherwise, it's definitely a good situation that offers prime work-life balance and I couldn't recommend it more highly. That whole getting-to-know-you thing, though, is a huge part of a well-rounded and robust organization. Fortunately, with this sudden surge in remote work comes greater opportunity to embrace unique ways to connect with one another. The virtual environment can support those valuable remote employee connections on an even deeper level.
It all comes down to virtual team building. When successfully executed, these purposeful activities can strengthen your remote team's relationships, help them feel more involved, and even promote increased productivity. Armed with these fun strategies, you can cultivate a virtual work world that feels less like work and more like a "regular" office where team members can roll right up to the desk next door and take five (or 20).
💡
Part of a hybrid or in-person team? Creating interactive experiences for people you see on the regular is just as important. Check out other
ideas for engaging your employees!
Why Is Virtual Team Building Important?

Think of it like this. In an office, you expect your employees to communicate with one another in person, right? A big part of the whole in-person experience is the chance to connect, collaborate, exchange ideas, invent, discuss, hash out, deliberate, and laugh a little. If you're lucky, they're laughing a lot — that's always a sign of a great, well-connected team.
That kind of balance in the workplace is incredibly important because it sets a certain tone. It invites employees to feel more comfortable with one another. When they're connected to each other on a personal level, there's a greater chance they'll open up. Relax. Let their guard down.
Sure, in the remote world, their defenses aren't exactly up — part of the joy of WFH is dressing for peak comfort. Still, it's always nice to know who you're hanging with when you're in your yoga pants. That's where virtual team building makes a big, big difference. It creates a sense of togetherness no matter how wide the physical distance between your employees might be.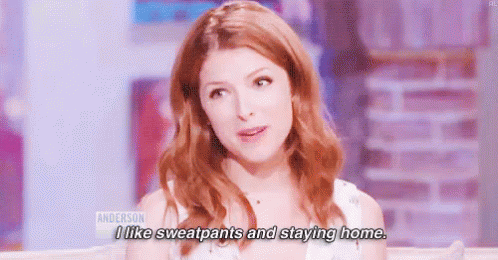 Also, when you implement virtual team-building strategies, you're much better positioned to welcome new remote employees to the fold. It can be intimidating to join a new company of any kind. Creating a thoughtfully engaged digital workplace can make the difference between a disappointing and an incredible onboarding experience.
What could be more important? Not much at all, actually. A survey found that a whopping 94% of workers count mutual respect and connection as critical factors to overall team success rates. A significant percentage also attested that it contributed to their wellbeing on the job. That's definitely worth the investment.
Virtual Team Building Activities

All of those fun in-person activities for non-remote workers — we're looking at you, happy hour — can definitely be a big part of the equation for remote workers, in their own way. Sure, happy hour is definitely a possibility. Why not encourage everyone to grab their libation of choice and meet up online for a little natter?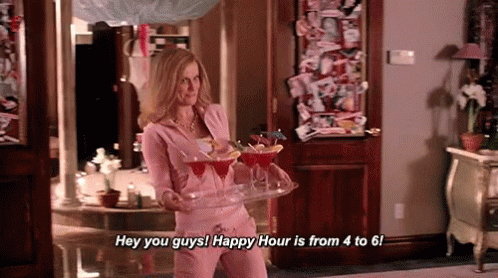 There's so much more to building successful remote teams than that, though. With a whole slew of virtual team building activities up your sleeve, you could conceivably transform your entire workforce into the biggest flock of virtual BFFs in remote-work existence. Hey, it never hurts to aim high. Here are some ideas:
Instantaneous Icebreakers: Whether you're asking about their morning routine or the musical artist they love to stream most while they work, the joy is in asking fun questions. Plus, icebreakers don't have to be a one-time thing. Keep the activity consistent but the questions fresh. Schedule an icebreaker during your Monday morning video meetings, for example, to get things started on the right note. Use a Goosechase template to engage everyone in different ways. A tour of the neighborhood? A visit to the local coffee shop? Whether they're snapping photos or taking everyone along for the fun, there are so many interesting ways to make virtual icebreakers feel less virtual!
Workspace Showoff: Humble brag time! In the office everyone is privy to everything from framed pet pictures to the jar full of Hershey's chocolates perched on the desk corner. Remotely, well, people could conceivably call the coffee table in front of the television their desk if they wanted. Now's a chance for your team to show off that incredible workspace, whatever it might be. If you're video conferencing, ask them to show it off on camera. Make it fun by giving out virtual prizes to the "winner" — that could be the person with the cleanest desk or even the messiest! Remember, it's all about letting loose and getting to know each other's personalities off the clock. As for prizes, a gift card to a meal delivery service for lunch is thoughtful.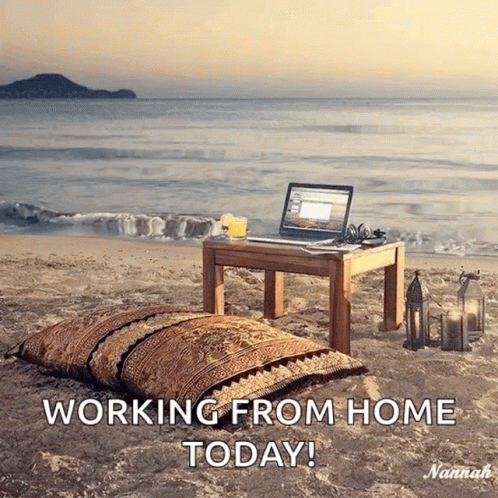 Karaoke Party: Turn on the tunes and let your employees unleash their inner Cher or Ed or Taylor or Shania. Yep, this one definitely calls for fleeing the coop of comfort — but it can lead to serious laughs and a great time when everyone joins in to sing along - "You're on mute" should not be a thing here! Make it more fun by having everyone choose a song of their own. Singing is a form of communication, after all. Make this a regular thing and watch those remote relationships flourish.
Kitchen Time: Time to don the chef's cap and get cooking. Cooking with one another is the type of virtual activity that could actually be a game-changer. It's a much more intimate and involved activity, and it calls for some next-level dedication — of the moving-to-another-room and setting-up-the-camera-on-the-counter variety. You can make this a Very Big Deal by sending everyone the ingredients via a meal delivery service, or booking a cooking class through Airbnb Experiences, or sending out an (affordable) shopping list for a tasty treat. Brownies, anyone?
Goosechase Experience: The beauty of hosting a Goosechase Experience is that it's incredibly immersive. It offers a refreshed way for everyone to interact and, more importantly, to have some authentic fun with one another. Use Goosechase to set up an interactive experience complete with Missions for everyone on the team - think of it like a scavenger hunt. Recreate a favorite scene from a movie — in their driveway for the neighbors to see. Find tricky objects within a certain time limit (a novelty souvenir t-shirt, for example, or something handmade). Encouraging some good old-fashioned ridiculousness in the name of friendly competition is such an easy way to forge strong bonds between employees!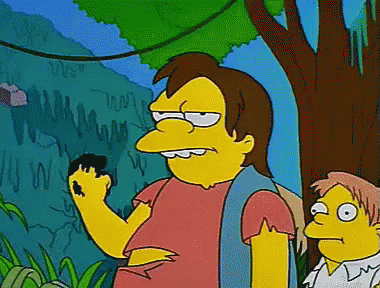 Truth or Dare: It's enough to send a little chill down anyone's spine — or at least to flash back to those seventh grade slumber parties. For this game, everyone begins on camera via your video conferencing app of choice. Choose a host to ask fun truth or dare questions, making them progressively more challenging and daring as they go. Players can opt out by turning off their camera — but once they're out, they're out. The player who stays the longest and is willing to answer the most questions wins. Remember to keep it HR-appropriate!
Show and Tell: Ah, the old classic. A favorite from yesteryear, show and tell is easy to convert into a virtual experience. Just like teachers use this technique to help students get to know one another, managers can use it to help employees gain better insight into one another. Ask employees to share something important to them that's within reach of their desk, to show off their furry family members, or even to share their best WFH tips.
Quirky Trivia: What's a flock of geese called? How long is a jiffy, anyway? How many dimples are on a golf ball? Which blue-eyed legend was originally slated to play John McClane in Die Hard? There isn't enough time in a day to handle all of this (kind of) useless yet interesting information. Set aside some time for a game of quirky trivia with the team, and you'll all be laughing it up in no time. As for how to schedule it, apply The 8% Rule, which states that at least 8% of your virtual meetings should be devoted to fun and games.
Playlist Perfection: Pretty much anyone can bond over music. It's the great unifier — and it can help employees get to know one another a whole lot better, too. Set them up to make some musical magic together by assigning teams to create playlists for everyone in the group. Make it fun by giving each playlist a theme, like a "Crush It" playlist to help employees complete their tasks and a "Wind Down" playlist, so people can get a little loosey-goosey at the end of the day.
Fireside chat 2.0: This isn't your grandma's fireside chat. Send each member of the team a package of camping essentials (and by "essentials" we mean ingredients for s'mores), set up a time, ask everyone to bring their best spooky stories, instruct them to dim the lights, light up that digital campfire (we've got you covered), and bask in the silliness of playing pretend.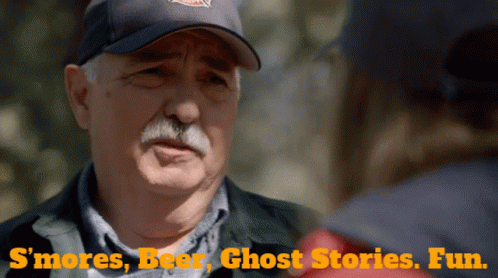 Investing the time and energy into creating some unique and fun activities for your team is vital in the remote environment. Imagine the vast differences between the remote employees who communicate strictly by email and who rarely get the chance to bond, versus those who get to engage with each other in a lighter environment (like one of these, or even your virtual water-cooler). Supporting those connections and helping your virtual team develop stronger interpersonal relationships is key to a happier and more well-rounded digital workplace.
What is Goosechase?
At Goosechase, experience is everything. Originally inspired by scavenger hunts, Goosechase is an online platform that enables organizations and schools to engage, activate, and educate their communities through delightful interactive experiences. Sign up and try creating a free recreational game, or contact us to learn more about our enterprise solutions!