Callyo is a Florida-based mobile applications developer for law enforcement and first responders. The innovative tools they build are instrumental in helping investigators combat human trafficking and child exploitation.
As a mission-based company employing a team of talented engineers, Callyo accomplishes a lot with a relatively small team from their office in downtown St. Petersburg. Since the job can be heavy at times, maintaining a supportive company culture while balancing the work with team-building and social events is pivotal.
When the 30-member team had to relocate to home offices during the COVID-19 pandemic, Janet Carmody, Callyo's Head of Culture, needed to quickly switch to team-building activity options that were able to virtually engage the newly-remote team.
"In an HR and culture role, I did a lot of team-building, lunches, games, and meetings. My job became even more important when we were remote. I was shocked to see just how many people really needed that connection and really needed face-time and just blowing off some steam."
-Janet Carmody, Callyo Head of Culture
Organizing team-building events for virtual and remote employees

Before office work went remote, Janet was no stranger to organizing in-person events. From office olympics, trivia night, group walks, to Nerf archery contests, Janet prioritized teamwork, competition, and laughter in Callyo's team-building and social sessions. Since all the events were voluntary, she wasn't afraid of thinking outside the box, and always made sure the time was fun and worthwhile for everyone involved.
"I was trained to do team-building with a lot of puzzle solving and problem solving, but my biggest thing is that I just have to get people to laugh together. It doesn't matter at all what the actual prize or the actual challenges were, but just to be goofy and break the wall with people."
-Janet Carmody, Callyo Head of Culture
Janet first organized trivia through Jackbox Games, but felt that it in particular lacked a teamwork element. In addition, she wanted to explore options that also invited participants' kids, partners, and family members – who were often working from the same home – to become involved. Searching for online resources to organize a virtual scavenger hunt introduced her to GooseChase, already being utilized by other organizations as a family-oriented game for restless families stuck at home due to social-distancing measures.
"I wanted to see their kids, their partners, and their loved ones playing with them. It's this whole other level of intimacy with your employees, to be invited into their homes and they can show you as much or as little as they want. I had never met some of their children, and we've got 10 and 12 year olds playing with their mum and dad and having a blast. I love seeing the other side of people, and it helps when you're working with that person to see them outside of work in a whole different way."
-Janet Carmody, Callyo Head of Culture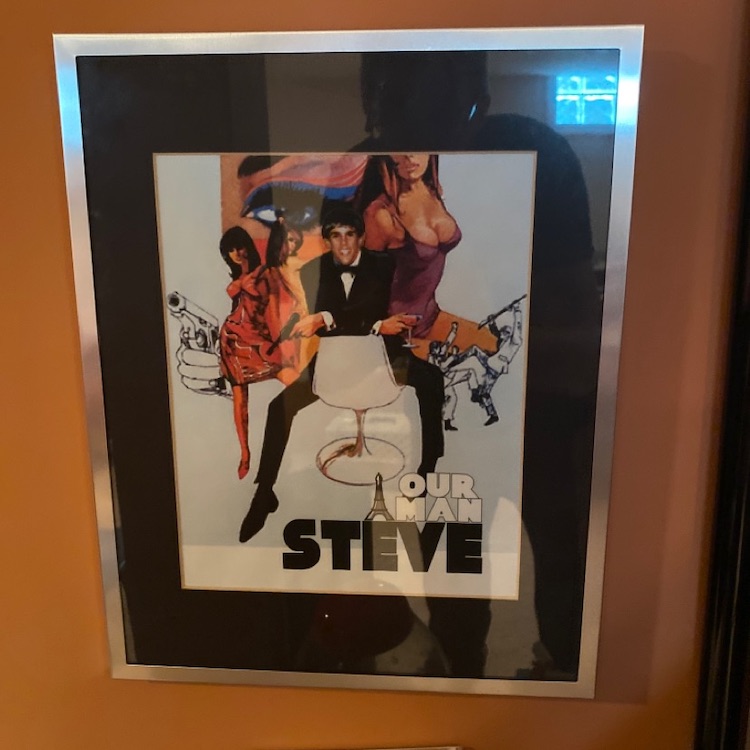 So Bad it's Good
Who has an embarrassing/funny/cringy family/personal photo hanging up in their home?
+350 Points
Customizing GooseChase games to achieve team-building goals

There were specific considerations Janet had to keep in mind when organizing Callyo's team-building GooseChase games. She wanted to limit games to 30-minute periods, in order to not take up too much of participants' time, as well as create a competitive "rush against the clock" experience. Since she knew that Callyo had team members ranging between various levels of extroversion and introversion, she also wanted to make sure there were missions that appealed to those willing to go all out with costumes and goofiness levels, as well as those who were more camera-shy. By balancing physical, performance-based missions with more casual ones that asked players to find an object in their house or write a haiku, Janet was able to craft the experience to appeal to a broad range of personality types.
"I have these easy ones for the introverts, and then I make ones for the extroverts. It surprises me every time because I will see an introvert all of a sudden in costume, or upside down, and it's wonderful. Another thing that I did was I made them specific to our group. The customization of GooseChase is fantastic. I would ask who has the most swag at home, things like that. It was our accountant's birthday the day that we played, so we all sang happy birthday to her as a mission."
-Janet Carmody, Callyo Head of Culture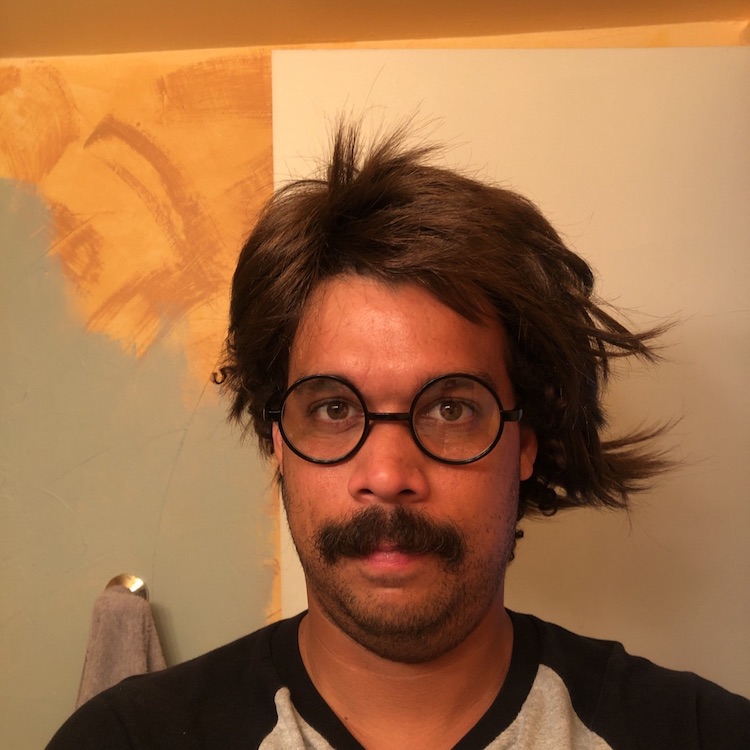 I'm Wiggin' Out
Find and model a household item that could double as a wig!
+500 Points
Janet's tips for team-building GooseChase game organizers

Make missions general enough to allow player creativity to shine through
For her first few games, Janet described in detail exactly what players had to do to fulfill the mission requirements. Over time, she realized it was more fun to leave the descriptions broad, and let players interpret it however they'd like to.
Lookin' Kinda Stormy Out There
Summer is hurricane season. Do your best meteorologist impression and film a weather report as if in the eye of a storm. Cool weather anchor nickname encouraged!
+800 Points
"Before I'd be like 'Okay, give a pep talk to a house plant.' And I'd have a very specific script to go to the house plant, give it a pep talk, give it a high five. I had instructions on what to do. It sort of morphed into 'Make awkward conversion with furniture,' and leaving it a bit more open-ended. Now I'm making it 'You just landed a late-night interview with the first ever vampire, let me see how that goes' instead of actually giving them this question or instructions to do this. It's so much more fun to watch how people might interpret something differently."
-Janet Carmody, Callyo Head of Culture
Let your mission ideas flow from a theme
Not only are players more drawn to a game if it's themed around a common interest, season, or holiday, but it's also easier for you, as an organizer, to come up with missions stemming from the feeling and vibe you want players to feel.
Show users how easy it is to join the game
Virtual and remote engagement tools are popping up left and right, each needing to be installed or signed-in to, it's worth mentioning to your potential players that all they need to do to join a GooseChase game is download the app and enter the game code. They don't even need to create an account, they can play as a guest!
Build hype for the game – both before and after
GooseChase submissions can each be downloaded individually from the Game Manager. This means that they can be shared through Slack internally, or posted externally on your organization's social media channels to build excitement for the next game.
Always give bonus point for costumes
Costumes are a great way for players to express another side of themselves that co-workers often don't see. During one of Callyo's games, a video of the CEO dressed up as Mrs. Doubtfire allowed team members to feel shared camaraderie across all levels of the organization.
Mrs. Doubtfire
Recreate the famous "Heellloo" white mask scene from Mrs. Doubtfire.
+1000 Points
Thank you to Janet Carmody for taking the time to share the Callyo team's GooseChase experience and assisting us with this case study. Make sure to check out the GooseChase blog for even more stories and examples of GooseChase in action.
---
What is GooseChase?
GooseChase is an online platform that helps organizers create and run virtual scavenger hunt experiences. Sign up and try creating a free recreational game, or contact us to learn more about our enterprise solutions!