17 Inspiring Fundraising Event Ideas For Your Nonprofit
Welcome aboard, tireless champions of charity! We know that fundraising is the lifeblood of your nonprofit organization. It's the rocket fuel that powers your mission to create impact, make a difference, and change lives. But reeling in those precious donation dollars is hard. And it's getting harder!
Audiences are demanding new, creative, and engaging fundraiser event ideas that they can't get anywhere else, which means what worked well for you in the past may be seeing significant diminishing returns. Fear not, we've conjured up an inspiring list of creative and engaging community event ideas to enhance your fundraising efforts this year. Trust us, you're about to turn your "mission impossible" into a "mission spectacularly possible".
Buckle up, change-makers, it's going to be an exciting ride!
The Need for Innovation in Nonprofit Fundraising Events
Let's take a minute to explore why innovation in fundraising events is a game-changer for nonprofits. In a world saturated with causes, capturing the attention and commitment of your donors and community members is an evergreen challenge. . But, with innovative fundraising events for nonprofits, you can keep your cause top-of-mind.
Innovation is crucial as it helps to break the monotony and engage donors on a deeper, more emotional level. Fresh, fun and interactive experiences not only amplify the appeal of your cause but also encourage donors to form a bond with your mission. They'll be more likely to invest their dollars and time into a cause that provides them with a unique, memorable experience. Why? Because it's human nature - we are innately drawn to novelty and fun, and that applies to charitable giving as much as it does to any other aspect of life.
We're in a climate where charitable giving is facing challenges. Charitable giving in the United States declined in 2022, making it only the fourth time in four decades that donations did not increase year over year. For nonprofits, this underscores the necessity of not just maintaining, but actively boosting donor and community engagement and retention through fresh and innovative approaches.
Your next fundraising event should be the breath of fresh air your donors are longing for, giving your nonprofit an edge and helping you to stay resilient in the face of challenging giving trends. Because let's face it - there's no place for stale in the realm of impact-making. Let's keep it fresh, engaging, and exciting for our superhero donors.
17 Inspiring Fundraising Event Ideas
Fun Run
Create a community bonding experience with a Fun Run. What is a fun run? Participants run (or walk!) for your cause, enhancing visibility and donations. Add color to the run with a 'Color Splash Fun Run', where volunteers throw non-toxic colored powder at runners, creating a vibrant spectacle and memorable photos. Ensure a well-planned route and multiple donation stations for success.
Casino Night
Add glamor with a Casino Night, where attendees play games for charity. Plan a 'Roaring 20s Casino Night', with themed decor, costumes, and music, transporting attendees back to the jazz age. Fundraising can come from ticket sales and extra game credits. Remember to clarify it's a charity event, keeping the focus on fun, not winnings.
Trivia Night
Challenge minds and raise funds with a Trivia Night. Teams contribute entry fees to test their knowledge. Make it fun with diverse categories and a charismatic host. A 'Decades Trivia Night', focusing on questions from specific decades, can make your event a nostalgic trip down memory lane.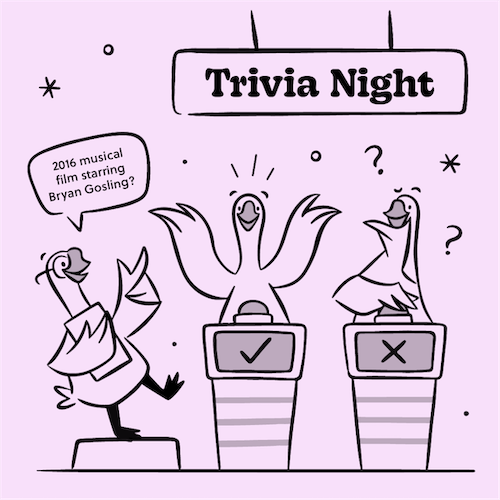 Poker Run
Bring together the best elements of a fun run and casino night with a Poker Run. Participants visit checkpoints to collect playing cards, aiming for the best poker hand. Introduce a 'Bike Poker Run', where participants stop at checkpoints on bicycles, adding a health and eco-friendly spin to the event. Boost fundraising with entry fees, and don't forget participant safety during route planning.
Charity Gala
Always one of the most popular type of fundraising events, a classic Charity Gala can boost your donations with ticket sales and raffles. Feature a 'Masked Charity Gala', asking guests to wear masks. Unmasking can become a special part of the evening's program. Have fun with decor to create an atmosphere that makes guests feel special.
Murder Mystery Party
Engage donors with a thrilling Murder Mystery Party. Set the party in a unique era like the '80s and have participants dress up as characters inspired by famous '80s icons. Participants pay to be part of this exciting story, solving "crimes". The key is a well-crafted story and enthusiastic actors.
Rollerblade or Rollerskate Race
Add a retro spin on fundraising with a good old-fashioned rollerblade or rollerskate race. Participants skate for your cause, contributing entry fees. A 'Glow-in-the-Dark Race', with participants and route decked out in glowing accessories, can turn your event into a luminous spectacle. Ensure a safe, smooth route, and consider age-based categories.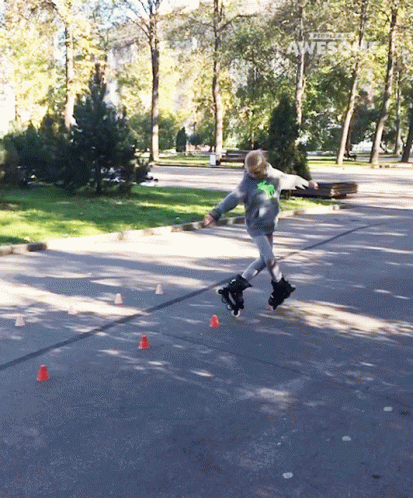 Photo Contest
Let creativity soar with a Photo Contest. Participants pay to submit their snaps, competing for a prize. Make it a 'Drone Photo Contest', encouraging participants to capture unique perspectives from the sky. Showcase entries publicly to create buzz, and ensure clear contest rules.
Golf Tournament
Entice sport lovers with a charity Golf Tournament. Funds can come from player registration and sponsorships. A 'Night Golf Tournament' with glow-in-the-dark golf balls and flags can turn your tournament into a unique twilight experience. Remember to secure a golf course well in advance and arrange for necessary amenities.
🥏
Want a team-based event or to appeal to a younger crowd? Why not try a
Disc Golf
tournament?
Obstacle Course
Calling all ninja warriors! Encourage community members to take on a fun Obstacle Course for your cause. Funds come from entry fees. An 'Obstacle Course with a Splash', featuring water-based obstacles, can add a refreshing twist to your event. Ensure the course is safe and fun, with age-appropriate challenges.
Pub Crawl
Unleash the fun with a charity Pub Crawl. Participants donate to visit local pubs, enjoying special discounts. Collaborate with local pubs and ensure a safe, organized route. Add a theme, like a 'Zombie Pub Crawl', where participants dress up as the undead, turning an ordinary pub crawl into a fun-filled spectacle.
🗺️
Curious about how you can use Goosechase to move folks from location to location? Check out this
demo video.
Silent Auctions
Silent Auctions can draw large donations for unique items. Success lies in desirable items and a smooth bidding process. An 'Experience Auction', focusing on bidding for unique experiences (dinner with a celebrity, hot air balloon ride) rather than physical items, can set your event apart. Promote items and experiences ahead of time to build interest.
Community Garage Sale
Turn clutter into contributions with a Community Garage Sale. Make it a 'Themed Garage Sale', focusing on specific items like books or vintage clothing, to attract a niche audience ready to buy, not just browse! Sellers donate part of their proceeds. Ensure a well-advertised location and date, and a good variety of items.
14. Dog Wash
Add a playful twist with a charity Dog Wash. Pet owners donate to have their dogs washed. A 'Costume Dog Wash', where pets get cleaned and dressed up in cute outfits, can add a fun twist and adorable photo ops to your event. Ensure a safe, comfortable location, and volunteers trained to handle pets.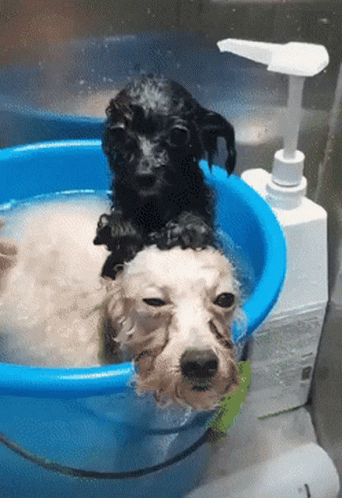 Escape Room Challenge
Engage donors with a charity Escape Room Challenge. Teams donate to solve puzzles and "escape". Success depends on a clever room design and clear instructions. An 'Outdoor Escape Room Challenge' set in a park or forest, combining the excitement of an escape room with a natural setting, can make your event unique.
Car Wash
Bring the community together with a charity Car Wash. Drivers donate to get their cars cleaned. Have a 'Fancy Dress Car Wash', where volunteers wash cars in fun and outrageous costumes, adding a quirky element to your event. Make sure to have a visible location, sufficient supplies, and eager volunteers.
Charity Art Exhibit
Showcase local talent with a Charity Art Exhibit. Artists donate works for sale or auction. Or host a 'Charity Art Battle', where artists create pieces live, adding an exciting, dynamic element to your exhibit. To ensure success, choose an accessible venue and promote the event well in advance.
---
Here's hoping these engaging fundraiser ideas will fuel your noble cause to make the world a better place. In the realm of charitable work, creativity and enthusiasm are your strongest allies. Keep this spirit alive, and there will be no limit to the impact you can create. Good luck and happy fundraising!
What is Goosechase?
At Goosechase, experience is everything. Originally inspired by scavenger hunts, Goosechase is an online platform that enables organizations and schools to engage, activate, and educate their communities through delightful interactive experiences. Sign up and try creating a free recreational Experience, or check out our Pricing!