Ever thought to yourself, "I could be president"?
Here's your chance.
GooseChase, in partnership with Balance The Grind, are giving you the chance to live like Obama for the day.
How to play
Enter game code "OBAMA"
Start playing.
Preview: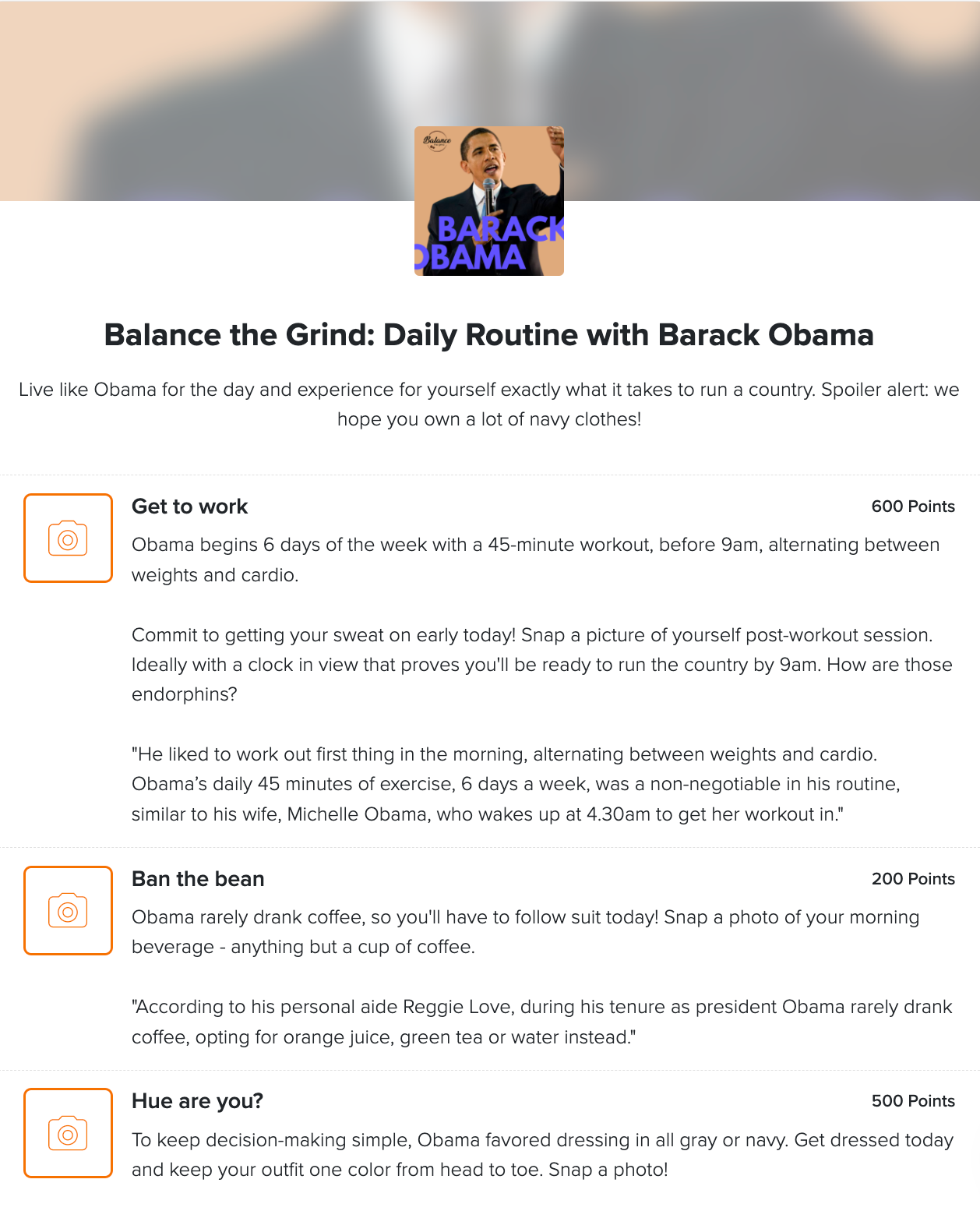 What is GooseChase?
At GooseChase, experience is everything. Originally inspired by scavenger hunts, GooseChase is an online platform that enables organizations and teams of all sizes to engage, activate, and educate their communities through delightful interactive experiences. Hatched in Canada, GooseChase has been powering hundreds of thousands of global team building, training, fundraising, education, tours, and recreational games since 2011.
Want to read more about the daily routines of other highly successful people?
Head over to Balance the Grind's Daily Routines.