Halloween Watch List: 35 Movies for 2021
Halloween is all about theatrics - take a cue from the cinema greats to celebrate with this Halloween Watch List of 35 fun, freaky films!
Scaring yourself - and your friends! - silly is one of the most fun ways to enjoy the holiday. The team at Town & Country developed an incredible round-up of festive films: "35 Classic Halloween Movies to Watch for a Scary Evening In", which we couldn't resist turning into a GooseChase. Challenge your friends to play: whoever watches the most movies on the list wins all the good candy. 🍫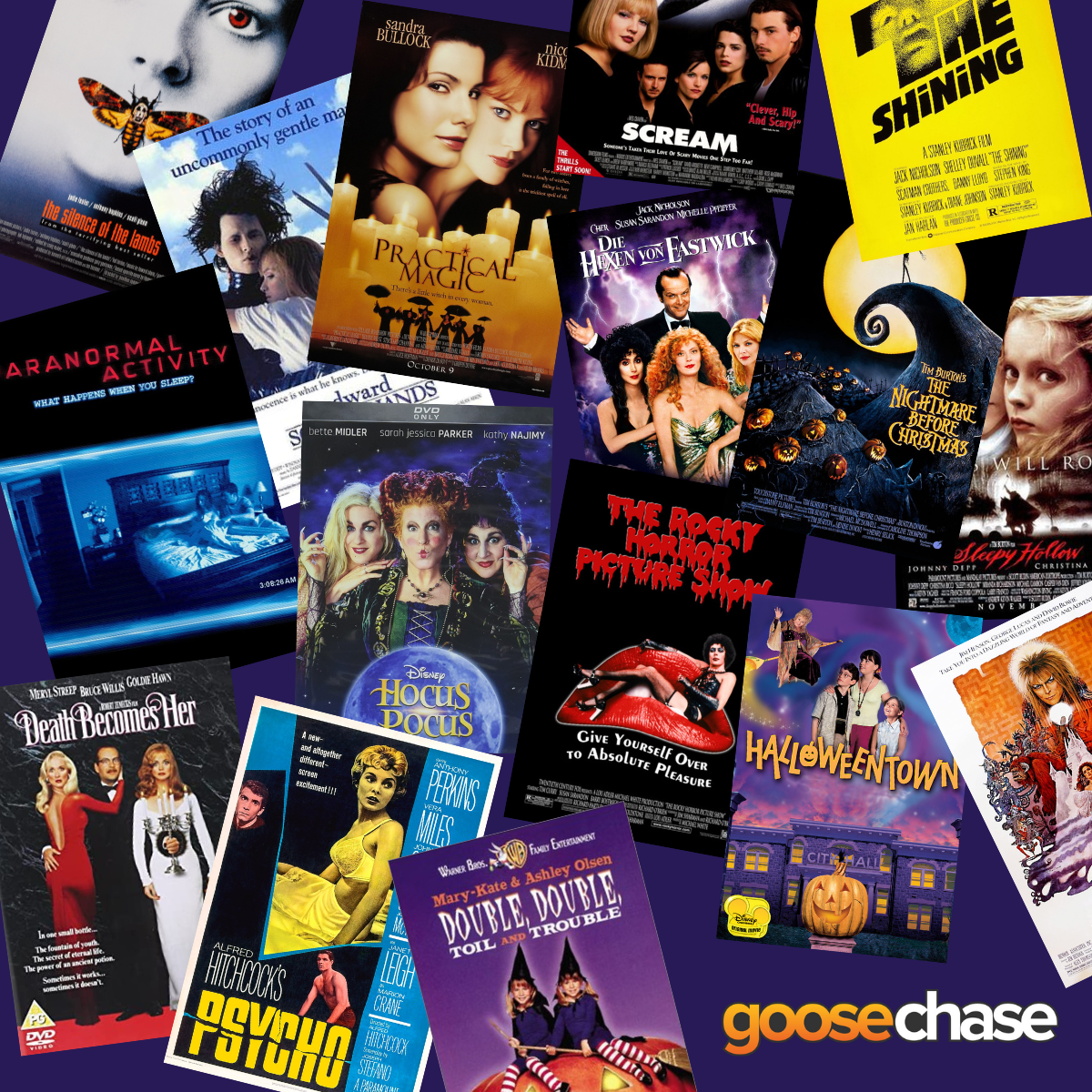 If you're already using GooseChase to run experiences, you can click the blue button below to copy this fun watch list to your account. Want to turn your next must-watch list into a fun, engaging game for your community? Take a look at our How It Works page to see how easy it is to get started on GooseChase!
---
Check out our other scavenger hunt mission idea posts or our Edu specific Mission Library for classrooms!
What is GooseChase?
GooseChase is an online platform that helps organizers create and run digital scavenger hunt experiences for team building, learning, public engagement, or a variety of other events. Sign up and try creating a free recreational game, or contact us to learn more about our enterprise solutions!