Turn Your Museum Into an Experience Visitors Won't Forget
People are all about experiences in the modern world, and rightfully so. That's especially true in a museum, where every single facet of the experience contributes to something unforgettable. It's all about the details, big and small: the incredible exhibits, the informative museum labels, and the souvenirs at the gift shop.
These are all parts of the greater experience — which means it's up to you to take that to the next level with engaging, intuitive, and special moments that set their visit apart and leave the kind of impression that's so unforgettable they'll want to share their experiences far and wide.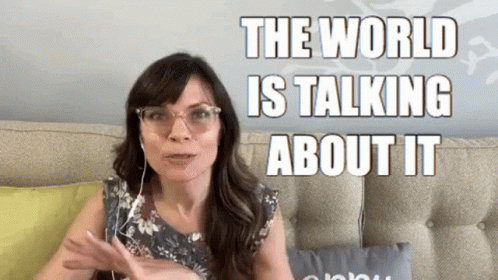 5 Ways to Turn a Visit to Your Museum into an Experience
You always remember the first time you visited an iconic monument or a historic attraction. It may have even been the catalyst for your decision to work in a museum or open a gallery of your own. Maybe you were inspired by the depths of the exhibits or simply had a passion for the subject and wanted to share more about it. Maybe you were so moved by what you felt that you were drawn to the idea of becoming a bigger part of that world — and of sharing those same emotions with your visitors.
That's precisely the type of feeling you want to convey to people when they set foot in a museum. You want it to be so much more than a set of hushed halls that they walk through in reverent silence. You want people to truly delve into the experience headfirst and become so attuned to the exhibits and the subject matter that they leave bursting with new information, their minds filled with excitement about what they just saw and the wheels already turning as they plan another visit. Here's how to make this a reality.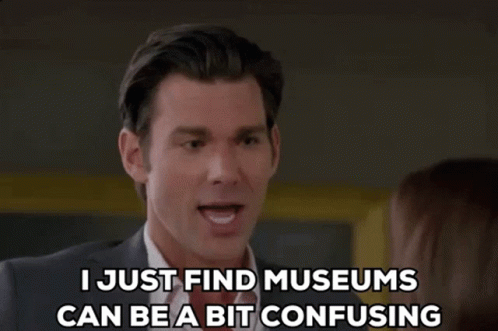 Leverage Interactive Experience Apps Like Goosechase
Once upon a time, visiting a museum may have been a fairly ho-hum experience. Guests wandered the space or took a guided tour, but they didn't really leave feeling any different from when they arrived. Now, with digital technology at your fingertips, it's easier to make the visit more engaging by creating interactive experiences through different apps.
Using Goosechase, for example, you can create a series of Missions (AKA fun tasks) for visitors to complete during their visit. They may need to answer a question about an exhibit or wander to a certain part of the museum to find out the answer. The Experience could also call for them to take a picture, funny video, or check-in at a specific location. When you get people involved in a deeper way, you're calling on them to take more from the experience right off the bat.
Goosechase fosters a deeper connection between visitors and your museum's content. If guests provide consent, the app also allows you to download their submissions, from pictures to videos, to use in your marketing and social media efforts. This is a great way to excite visitors, generate fresh interest, and encourage more people to visit.
The Detroit Institute of Arts keeps visitors engaged by gamifying their self-guided tours on Goosechase. Guests can partake in fun, self-guided scavenger hunts for special exhibits throughout the museum.
Make Visits Interactive
The options are virtually (see what we did there?) limitless in a world where interactivity has become the norm - visitors expect the "wow factor". And you're ready to deliver! Giving your museum a 21st-century upgrade is a fantastic way for visitors to experience it through a different lens. Museums around the world embrace fresh and one-of-a-kind ways of immersing their visitors in their exhibits. The idea is to help people feel like they're a part of the story in some way, shape, or form.
In a space museum, you could give your visitors a chance to "walk" on a virtual moon complete with craters or design a "control room" where people can play with various knobs and buttons. Play sounds in music museums and give visitors the opportunity to make tunes of their own. Provide VR headsets to your guests so they can enjoy a deeper and far more immersive visit to another century in a history museum. These types of fun options will appeal to visitors of all ages.
The National Air and Space Museum, for example, offers simulators that allow visitors to reenact various experiences. They can take off into outer space and explore the universe via a spacecraft or take a flight alongside the Wright Brothers.
Create Unique Events Throughout the Year
Events give people a reason to come back to (and support!) your institution. They aren't just partaking in a single walk-through or coming over to check out a few exhibits. When you add regular events to your itinerary, you have a chance to make loyal clients out of your visitors. Think of unique ways you can tie holidays, special occasions, community initiatives and even fundraisers into your museum.
For example, you might host a book club and invite your visitors to discuss a story that in links to an exhibit you have on display. You could even host a regular happy hour with the museum's curator or a historian who can provide some valuable educational information in a stylish setting.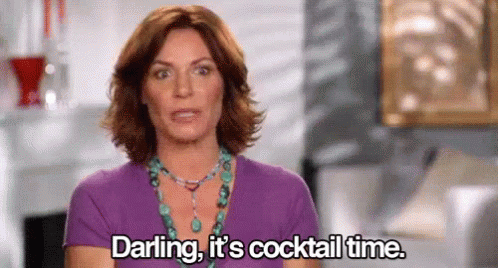 At the Metropolitan Museum of Art, visitors can take part in a variety of events revolving around everything from current events to special exhibits. They offer weekly "Date Night at the Met" events providing guests the chance to mingle, enjoy live music, and delve into centuries of fascinating artwork.
Encourage Visitors to Share Their Experience on Social Media
Your social channels play a vital role in promoting your museum. In the same way that you use them to promote everything from your hours to your events schedule, you should encourage your visitors to share their own experiences. Create a unique hashtag that's dedicated to your facility and spread it far and wide so there's no chance your visitors will miss it. Include it on your website, in emails, and on marketing materials. You should make sure you've formally got your location available as a location tag, too!
Encourage your visitors to use these tags when sharing a review, photo, or video of your museum online. Consider creating cool spaces throughout the museum where your visitors may be more inclined to take pictures, like a photography wall or cool installation (as if you don't already have the coolest location!)
On the Museum of Modern Art's social media channels, visitors routinely tag themselves in front of iconic works of art and partaking in special events — and the museum's team regularly posts fun and inspiring images of its guests taking advantage of all they have to offer. Some are mimicking their favorite artwork and others are dancing in the Sculpture Garden. These kinds of engaging posts are powerful reminders that the museum is a place of fun and levity in addition to education.
Make Use of Influencers and Relationships with Businesses
In the same vein, influencers can help bring new life and new eyes to your museum. They often have a pulse on what's most interesting and exciting to younger audiences at any given moment, and that can be invaluable if you're looking to expand your business and appeal to newer demographics or specific groups of people. Start by finding out if you have any content creators local to your area, and drum up conversations by sending a DM or email!
You can also develop partnerships with other businesses in an effort to promote your respective brands within the community. Successful marketing for museums often depends on cross promotions just like these. You could form an alliance with a hotel in the city, for example, to ensure that they have a shuttle that runs directly to your museum. Whether it's a restaurant or a retailer, you'll find there are many creative ways to make a professional connection with other businesses in the community.
At the Centre Pompidou, influencers put a modern spin on art by sharing their real-time reactions to exhibits as they tour the space. It's a simple way to connect the museum's content with younger audiences in particular.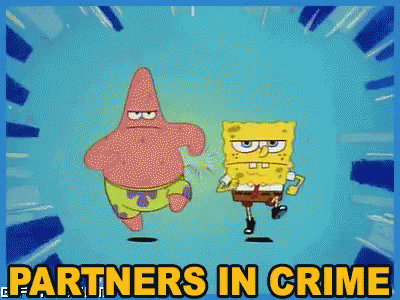 Your museum is so much more than a physical space. It's a true destination, and it holds the potential to offer so much more than generic exhibits to your visitors. With strategic partnerships, interactive opportunities, and social sharing core parts of your marketing efforts, you can take your institution to another level and increase your museum's attendance at the same time.
What is Goosechase?
At Goosechase, experience is everything. Originally inspired by scavenger hunts, Goosechase is an online platform that enables organizations and schools to engage, activate, and educate their communities through delightful interactive experiences. Sign up and try creating a free recreational game, or contact us to learn more about our enterprise solutions!