5 Top Apps for Self-Guided Tours: Create Unique Experiences for every Guest
It's always a thrill to see visitors flock to your doors. Whether you're a museum operator, give guided tours of historic sites, or manage the entertainment at a ski resort, your ultimate goal is to give guests the experience of a lifetime. That's what all the planning, organizing, pomp, and circumstance is about, after all — enriching people's lives and leaving them fuller than when you met them.
When you make your visitors' experience and engagement a priority, your guests are more likely to share the love for your destination. Encouraging folks to explore independently is one of the ways to ensure they have a totally unique experience.
Now, how do you do that? Support your efforts with interactive experience and self-guided tour apps that allow your guests to learn, discover, and explore at their own pace. And what a difference that can make!
How a Self-Guided Tour Can Enhance Your Visitor Experience
An app is the simplest way to implement a self-guided tour for visitors. Their phones are already an extension of how they view and communicate with the world. Your visitors don't want to roam your premises with paper maps. Beyond the environmental implications (and mess for you 🗑), they'll spend so much time trying to follow directions that they won't have the opportunity to be present. Today, self-guided tour apps make it possible (even...easy?) to connect your guests to information without distracting from their environment and surroundings. And they'll stay engaged long after they've visited!
Self-guided tours give people the opportunity to explore at their own leisure. Apps provide the support your visitors need to get the most out of the experience. They can include interesting facts and trivia about your destination or exhibit, for example. They can gamify the tour by incorporating a scavenger hunt or a mystery for visitors to solve. Of course, apps are also there to provide the bare-bones support that every participant requires, including routes and maps.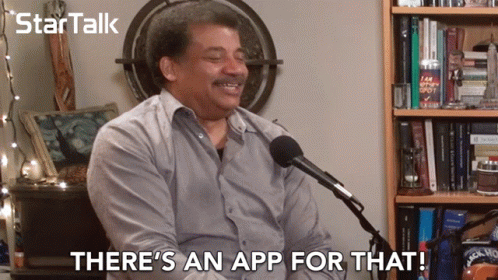 5 Best Apps for Self-Guided tours
If you're ready to elevate the experience for your visitors, these apps make an enormous difference. Here are five of the best apps for self-guided tours to consider:
Goosechase lets you create interactive experiences that coax curiosity and joy out of every guest. Founded over 10 years ago as a scavenger hunt app, Goosechase has evolved into an app you can build virtually any kind of interactive experience on. Trivia game with strangers? Photo tour of your sculpture garden? Scavenger hunt in a maze of local graffiti alleys? It's all possible.
Use the three Mission types (Photo/Video, Text, and GPS) to construct a checklist of fun things to do or discover at your destination. Used as an interactive tour guide, you can have your guests test their knowledge by answering trivia questions about your latest exhibit or hunting down easter eggs in your art work.
Drive friendly competition amongst guests and see who can do the most ski runs in a weekend by having riders post pics of themselves at the start of every trail. (Even better if they have to strike a pose that represents the trail name!) Inspire exploration at your park by having people GPS check-in at each interest point. The more involvement you ask of your visitors, the more fun they'll have immersing themselves in your attraction — and walking out far richer in knowledge and enjoyment than they would have otherwise.
Loquiz is a walking tour guide's dream because it makes gamifying locations simple. The app includes a variety of built-in templates that are easy to apply to your business. Among the templates is one for tours that makes it simple to create fun and engaging routes for each stop on the tour. Whether your tours take place indoors or outdoors, you can use the app to create useful maps that help people feel more connected to the attraction they're visiting.
Designed especially for universities, colleges, community organizations, and historic sites, this app allows administrators to create tour routes from scratch. This is especially useful for organizations that may have attractions in unusual locations, like fields or parking lots: your visitors can go anywhere you tell the app to guide them! Using GPS, the app makes it easy for your guests to navigate the tour on their own. Plus, it allows you to include valuable and engaging content about each of the stops, giving people extra incentive to stop and explore while on their tour.
If you're all about scavenger hunts, Scavify is a great option that allows for a ton of customization. Guests respond to a variety of photo, video, GPS, QR code, and question prompts that get them to engage with your material. Maybe you're highlighting a new attraction at your museum and want to call attention to its rich subject matter - guests can scan QR codes that reveal more information, or answer trivia questions directly in the app.
STQRY has a variety of platforms to support all types of programming - walking tours, group tours, and even kiosks. Whether you work at a department of tourism or run historic walks through heritage sites in your city, you can use their platforms to create audio experiences, self-guided tours, and even your own apps to introduce visitors to your premises.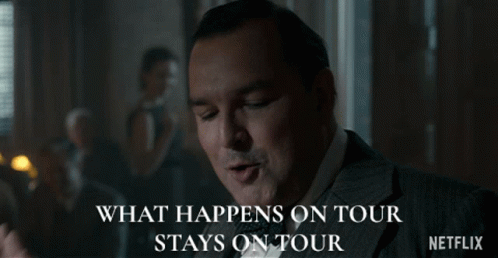 Ultimately, it's all about the experience — and finding the right interactive experience platform to partner with makes all the difference. You'll take every single visit to the next level when you make your self-guided tour a journey that gives guests plenty of opportunity to surprise themselves along the way. That's how the best memories are made.
What is Goosechase?
At Goosechase, experience is everything. Originally inspired by scavenger hunts, Goosechase is an online platform that enables organizations and schools to engage, activate, and educate their communities through delightful interactive experiences. Sign up and try creating a free recreational game, or contact us to learn more about our enterprise solutions!