Trent University x Goosechase: Welcoming Students to Campus
Tune in for a collegiate community collaboration that welcomes new students to campus!
Trent University welcomed a new flock of students to campus with an interactive experience that really rolled out the red (orange?) carpet. Missions challenged new and returning students to take public transit, snap photos at local landmarks (pizza and donuts anyone?), and answer trivia questions about the area, with gift cards and Trent swag up for grabs. Most of all, it was a chance for the newest members of the flock to develop a strong sense of community.
MK Millard, Trent University's Community Relations Officer, says it's a great way to get acquainted with where students are learning and living:
"Community is so important for our sense of well-being, connection, and belonging, so being able to meet the folks who call this place home and being able to understand what Peterborough is about helps me feel more part of the city."
The university, located in Peterborough, Ontario, Canada, created the event in partnership with the Peterborough Downtown Business Improvement Area and Peterborough and the Kawarthas Tourism, with the goal of encouraging new and returning students to explore their campus and town.
We know that coming back to school can be a bit daunting and we wanted them to feel at home as quickly as possible.
- Alison Scholl, Trent University Community Relations Manager
Watch the full story on Global News by clicking the image below 📺: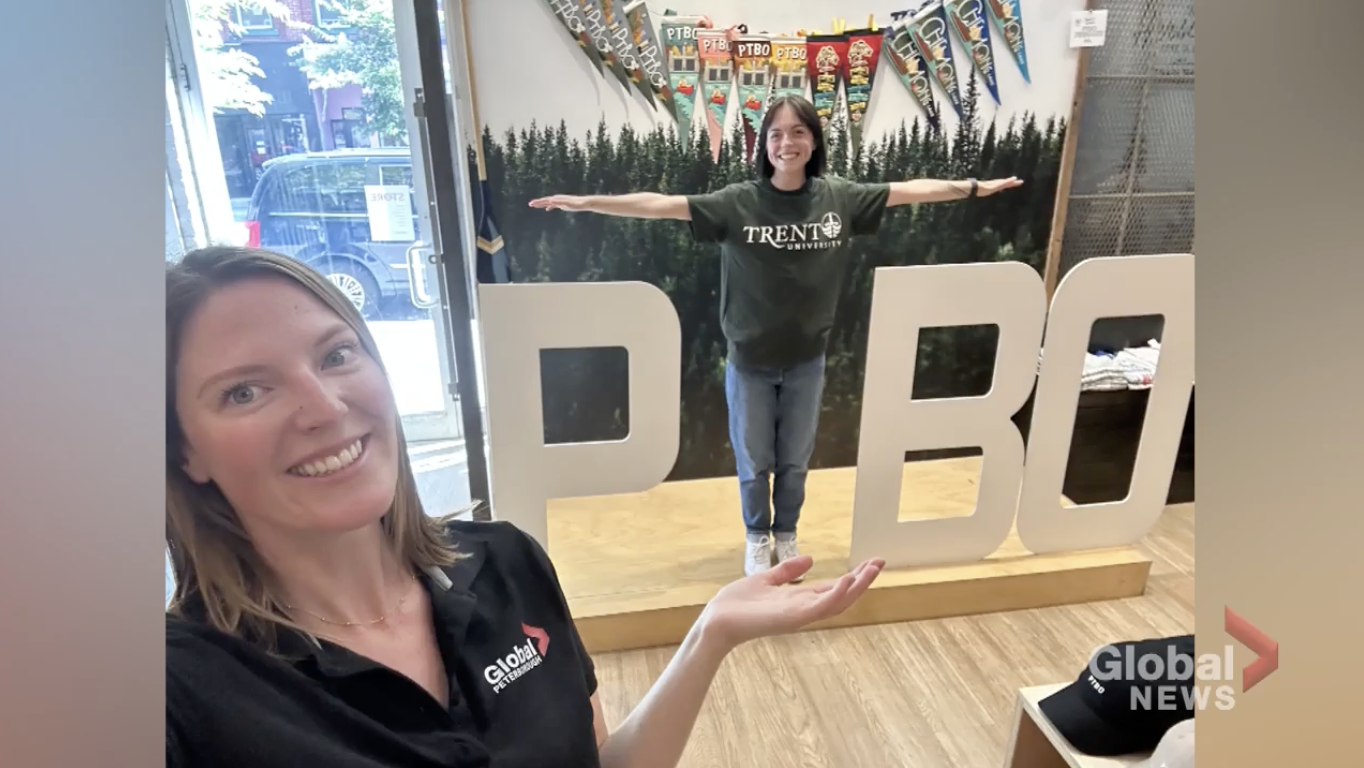 ---
What is Goosechase?
At Goosechase, experience is everything. Originally inspired by scavenger hunts, Goosechase is an online platform that enables organizations and schools to engage, activate, and educate their communities through delightful interactive experiences. Sign up and try creating a free recreational Experience, or check out our Pricing!