Trinity College Dublin International Students Society x Goosechase: Welcoming Students from Around the World
The Trinity College Dublin International Students Society welcomes international and exchange students from around the world to campus with interactive experiences that show them the best of Ireland and Irish culture - immersing students in campus life and setting them up for success.
GOOSE CASE
Goosechase x ...Goosechase
WHO: Trinity College Dublin's International Students Society is an official student-run organization in Ireland. The society welcomes international students from around the world to Dublin, introduces them to Irish culture, and helps them get acquainted with their peers, city, and country.

WHAT: Campus orientation, Campus engagement
WHEN: Year-round
PARTICIPANT #: 100
IN-PERSON/VIRTUAL/HYBRID?: In-person
GOALS:  The International Students Society is responsible for hosting multiple student events each year that are accessible and affordable. The organization creates opportunities to involve students within the city to create a home away from home and ensure everyone is involved in campus life. They needed to plan a kickoff event that would get their members excited about the coming year.
CHALLENGES
They're tough to crack
The International Students Society has a small team of dedicated student leaders, but they quickly found it was impossible to plan and monitor events like scavenger hunts on paper. How do you create a fun experience, communicate it to participants, and keep score on the leaderboard with a small team? They needed a digital tool that would help them plan and track the fun for everyone participating.
Ready, set, go!: Events are often the first touchpoint with new exchange students, which meant they needed a platform that was easy to join right from the starting line.
Team of one: Organizers need the ability to easily track and monitor the participation in real-time without a team of people behind the computer.
Extra homework: Other platforms had plenty of functionality but made organizers feel they needed to double major in computer science just to get started.
I didn't give a proper speech. I just said "go" and what was really fun to see is that people started running immediately. That's the moment I realized that the game was working for us, when I saw [the] groups that had arrived with morning tiredness, suddenly waking up and just running around like crazy and enjoying themselves.
- Michael Scholz, Chair, Trinity College Dublin International Students Society
RESULTS
Talk about flying colors
Student leaders quickly realized they had organized a successful event and the positive feedback was rolling in. New friendships were forming, and event registrations were up. So, how did this Experience set the Students Society up for success?
Students described the Experience as so unforgettable, it was nominated Best Society Event of the Year, and the society itself won the Best Society Judge's Choice award that year.
The Experience brought students together from different backgrounds in a fun atmosphere, everyone could participate in.
It made a strong first impression and the outcome was that all our trips were booked out and all our events had a big attendance. The first impression set by this game played a big role in bringing people into the society and wanting to participate in the society. That's amazing.
- Michael Scholz, Chair, Trinity College Dublin International Students Society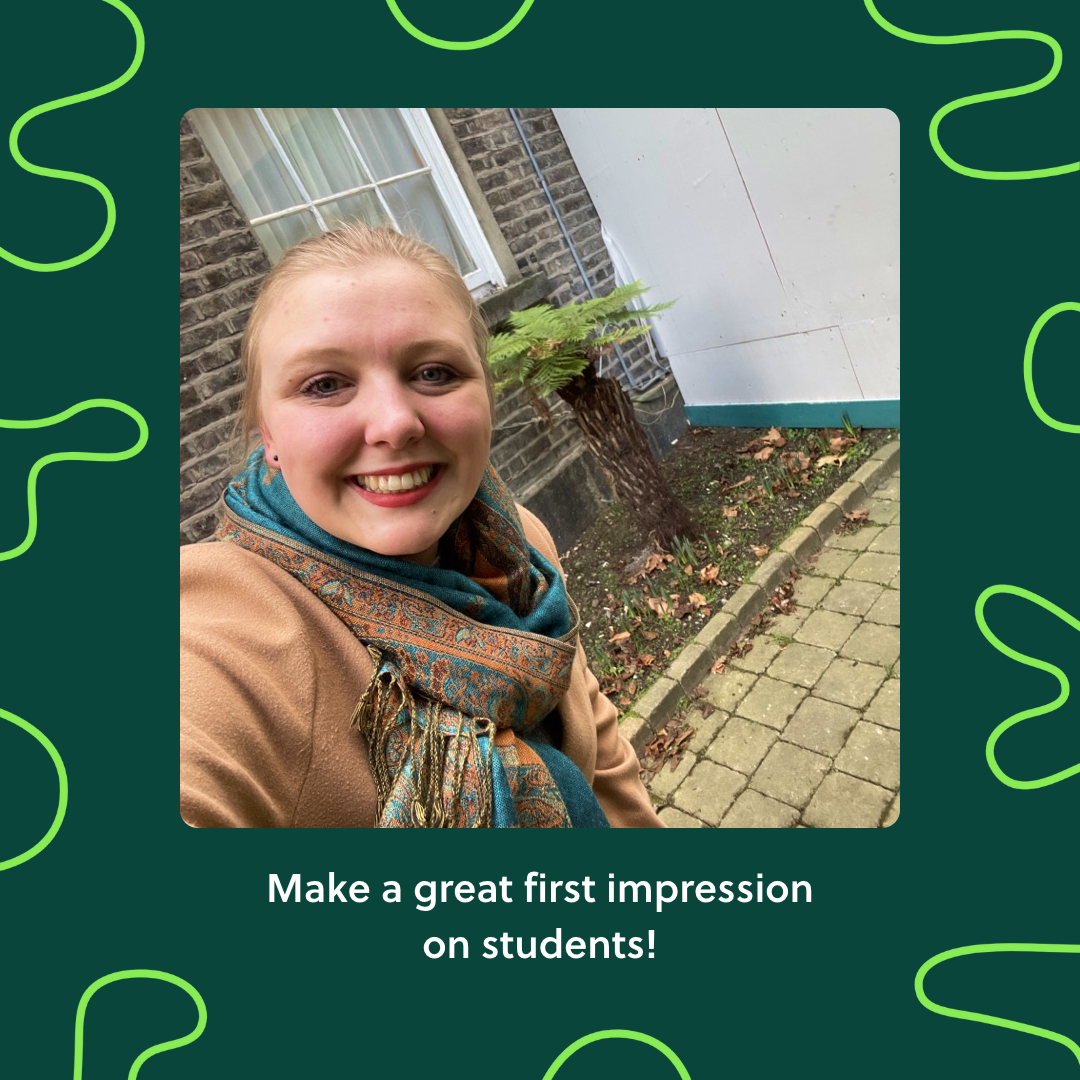 SOLUTIONS
If there's a wing, there's a way
Organizers created a Goosechase Experience that had students running all over campus, and the historic city of Dublin, to familiarize themselves with their new surroundings. They included various Mission types, and added prizes to the mix, all to encourage participants to explore and get to know each other along the way. No matter who won, the goal was always to bring everyone together and foster a tight-knit international student community.
Starting the school year with the Goosechase Experience made a great first impression on students and led to increased attendance numbers and interest in international trips throughout the year.
Organizers gained a planning tool and event format that is easily repeatable for incoming students at the start of the semester and throughout the school year.
Mission mapping: Event managers included a variety of Mission types and difficulty to ensure everyone could find something worth conquering.

[Goosechase] brought everybody together. It achieved exactly what our mission statement as a student society is, to bring people together of different backgrounds, immerse them in Irish culture, and have some fun at it as well.
- Michael Scholz, Chair, Trinity College Dublin International Students Society
ADVICE FOR CREATORS
Helpful Honks
From one Goosechase creator to the next, here are tips for how you can create the most brilliant experiences for your campus community.
Be creative: Play to your team's strengths and choose your most creative team member/s to lead Mission planning, collaborating with the rest of the team to lighten the load and build an awesome Experience.
Customize for your community: You know your community best, so build something made for them. Focus on making an Experience that feels bespoke and customized for your community. Participants will appreciate the time you took to build it, and it will be all the more engaging.
Boost participation with prizing: The student society partnered with the campus gift shop to provide university sweaters as prizing. Prizes and bragging rights boosted participation numbers from the first day of the semester.
Thank you so much to the Trinity College Dublin International Students Society for sharing their Goosechase experience. Their dynamic, student-focused approach to programming is what every campus should strive for. Their commitment to making Dublin a home away from home for other international students is an inspiration!
What is Goosechase?
At Goosechase, experience is everything. Originally inspired by scavenger hunts, Goosechase is an online platform that enables organizations and schools to engage, activate, and educate their communities through delightful interactive experiences. Sign up and try creating a free recreational Experience, or check out our Pricing!