Introducing The Nest: The Goosechase Community
We're empty nesters no more! Today marks the launch of the Goosechase creator community.
Listen, it's safe to say that over the years, we've gotten to know you pretty well. And by you, we mean our not-so-typical Goosechase creators. Whether you're a hiring manager, museum director or even the shaper of tiny minds (lookin' at you, K-12 Educators) there's something unique about the way a Goosechase creator honks!
There's a lot you have in common: you're creative, innovative, resourceful, like to do things differently, you have big goals, and you have a lot on your plate.
Another thing you have in common? The desire to connect and learn from other creators like you.
But with nowhere to *officially* do so… until today!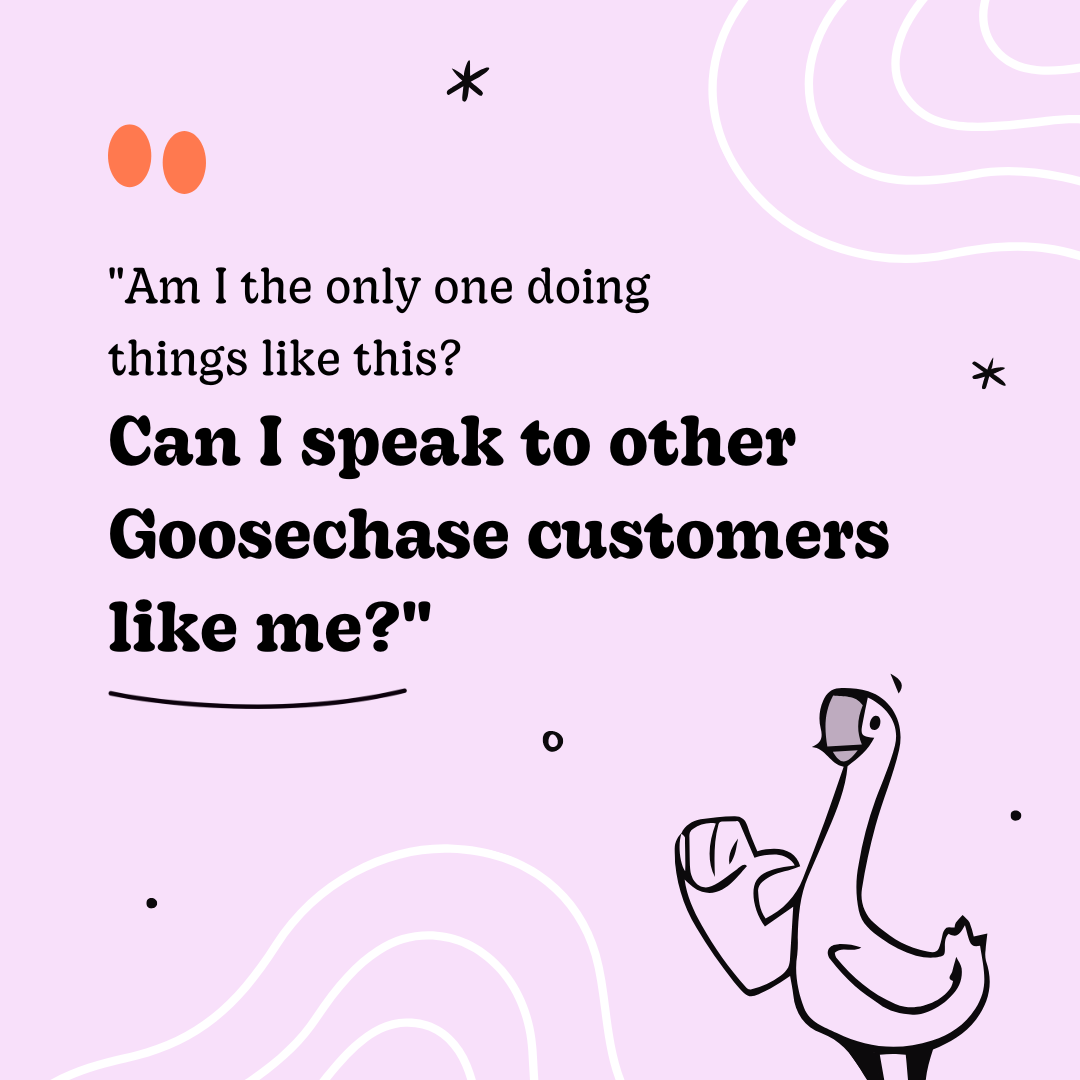 Why The Nest? And Why Now?
Through talking to so many of you, we learned you wanted to connect with each other, to swap tips and tricks and ideas (all great artists steal!).
We also heard you were sometimes zapped of creativity and looking for inspiration from Goosechase creators who worked at similar organizations or positions to you.
It was creators like you who first started thinking about Goosechase as a flexible tool to create experiences and not just a platform for running scavenger hunts. We responded by providing the tools you needed to support those interactive experiences. The launch of The Nest is the next big step in ensuring you have everything you need to educate, activate, and engage your communities.
What is The Nest?
So what exactly is The Nest? How will it help you run better Goosechase Experiences?
The Nest is a direct batphone to other Goosechase creators. Start a discussion and learn from their real-life experiences. And vice-versa! Share your expertise, bounce ideas off each other, and connect with like-minded professionals in your industry.
Think of The Nest as a Goosechase search engine - the G**gle of Goosechase, if you will. (Relax, lawyers - we mean gaggle!) Have a question about setting up a Mission, or looking for event ideas for a specific holiday? A quick search in The Nest pulls up support articles, blog content, and conversation threads. All in one place.
Rome wasn't built in a day and neither was The Nest. When you join today, you'll instantly be able to connect with fellow creators, earn badges (more on that below), search our collection of FAQs and blog content, and surf the Experience template library to build Experiences more quickly. In the near future, you can look forward to events where you can network with other creators to share ideas, have fun, and participate in some cool Experiences, and community swag to rep wherever you go. 😎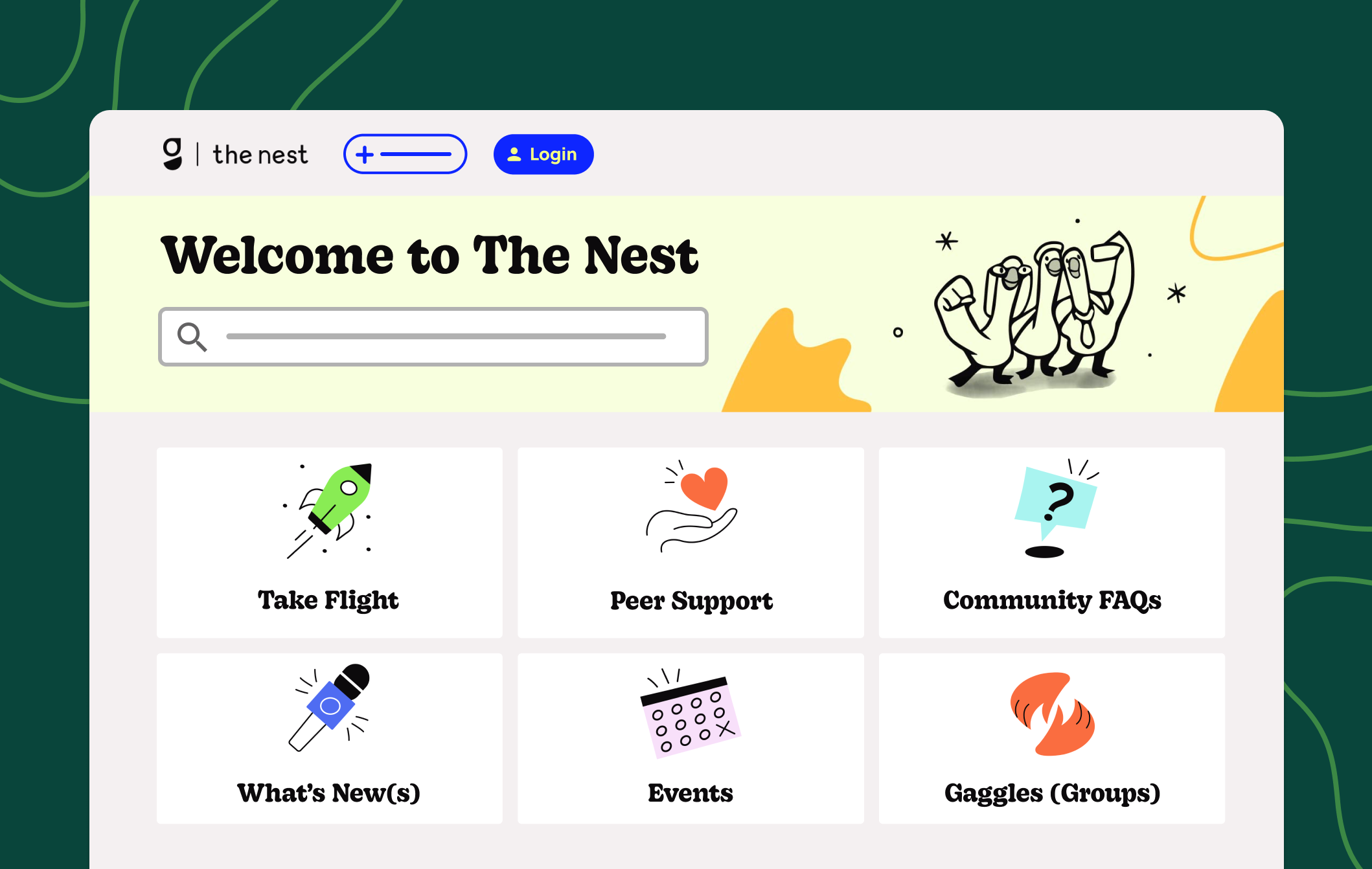 Who is The Nest for?
The Nest is for creators past, present, and future.
For seasoned Goosechase creators, The Nest will be a resource for sharing Experience ideas, Missions, and so much more. You'll have a group of other creators at your fingertips to bounce ideas off. Hosting an Experience for fundraising and need to troubleshoot logistics? Other members of The Nest can swoop in with their ideas.
For creators who are brand spanking new, The Nest will get you up to speed in no time. Wondering how to set up a Script automation, or how to add other members to your account? A quick search in The Nest will pull up FAQ articles with step-by-step instructions, a blog post with creative ideas for automations, and community discussions with real-life examples and best practices.
For those who don't even have Goosechase accounts yet, lurking is welcome — in fact, encouraged! Check out how people like you are using Goosechase, get inspired by their stories, and find out if an interactive experience platform is the solution for you.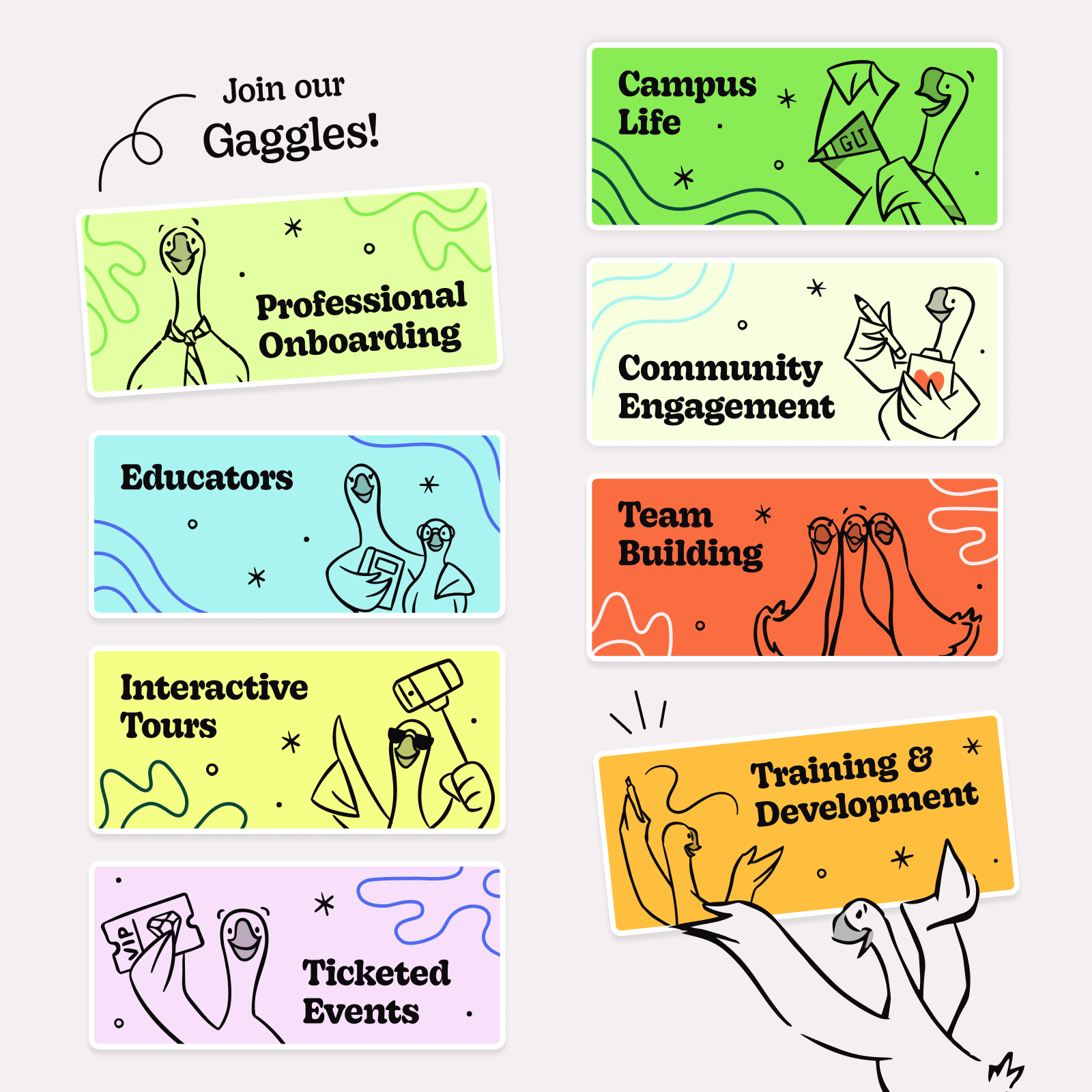 How to Join The Nest
Making The Nest easy to use was one of our top priorities. So creating an account is quick and simple.
One of the first 100 to sign up? You'll get a limited-edition badge for being an OG (Original Goose)
👀
Something to note: Your Goosechase account is separate from your Nest account. You'll need to create an account specifically in The Nest (you can use the same credentials if you'd like).
Once you're in, build out your profile and join in on all the goosey discussions to earn badges! There are 25 different badges you can earn for things like uploading a profile photo or starting a new discussion.
If friendly competition is your jam, there's also a leaderboard that awards points for participation.
I'll leave you with this heartening advice for making the most of the community:
In the Goosechase Nest, there are no stupid questions.
Only stupid ducks. 😉
Hope to see you there!