Assiniboine Park Zoo Field Trip Template
Are you ready to embark on an unforgettable journey into the animal kingdom?
This immersive experience takes you on a virtual adventure through the Assiniboine Park Zoo, where you'll encounter majestic wildlife, learn fascinating facts, and create lasting memories.
Get ready to explore the incredible diversity of the animal world and ignite your passion for conservation. Taking a trip to Assiniboine Park Zoo? The template below is ready to go. Headed to a different zoo? Adapt the Missions in your template to make them your own!
🏃
Just want the template?
Skip ahead
to the end of the article for a copy that's ready to go.
What is Assiniboine Park Zoo?
Assiniboine Park Zoo is a renowned zoological park located in Winnipeg, Manitoba, Canada. It is a treasured destination where visitors can discover and connect with a diverse array of animal species from around the world. The zoo serves as a hub for wildlife conservation, education, and research, providing an immersive and educational experience for visitors of all ages.
At Assiniboine Park Zoo, you can explore various exhibits and habitats that replicate natural environments for animals, ranging from the Arctic tundra to the lush rainforests. Visitors have the opportunity to observe and learn about a wide range of animals, including mammals, birds, reptiles, and amphibians. The zoo is committed to the well-being and conservation of its animal residents, emphasizing research, breeding programs, and community engagement.
In addition to its animal exhibits, Assiniboine Park Zoo offers educational programs, interactive experiences, and conservation initiatives that promote understanding and appreciation for wildlife and the environment. Visitors can participate in guided tours, attend presentations by knowledgeable staff, and engage in hands-on activities that highlight the importance of conservation efforts.
Who Is this Assiniboine Park Zoo Field Trip Template For?
Students and Teachers: The Assiniboine Park Zoo Field Trip template benefits students and teachers by offering an engaging virtual journey that complements classroom learning, allowing students to explore the diverse world of animals and learn about wildlife conservation.
Homeschooling Parents: Homeschooling parents can utilize the template to enhance their science curriculum, bringing the zoo experience into their homes and introducing their children to different animal species and their roles in ecosystems.
Families and Individuals: Families and individuals with a love for animals can enjoy the immersive Assiniboine Park Zoo Field Trip template, exploring the zoo virtually, learning fascinating facts about animals, and developing a deeper appreciation for wildlife.
Educational Institutions and Organizations: The template serves as a valuable resource for educational institutions and organizations focused on environmental education and wildlife conservation, providing a virtual platform to deliver educational content and promote awareness about biodiversity preservation.
Community Groups and Event Organizers: Community groups and event organizers can benefit from the template by organizing virtual zoo tours or related activities that engage participants in educational experiences centered around wildlife conservation, fostering a sense of community and environmental responsibility.
Tips For Creating Your Own Assiniboine Park Zoo Experience
Welcome to the exciting world of creating your own Assiniboine Park Zoo Experience! Here are some tips to help you make your field trip a roaring success:
Zoo-ztastic Themes: Incorporate fun and memorable themes like "Safari Spectacular" or "Jungle Journey" to add an extra layer of excitement and make the field trip experience unforgettable.
Wildlife Wonders: Highlight fascinating animal facts and create engaging missions that challenge participants to uncover interesting tidbits about the zoo's residents, such as "Pawsome Predators" or "Feathers and Fur Fun."
Conservation Quests: Infuse the field trip with a sense of environmental responsibility by including missions that inspire participants to learn about conservation efforts and how they can make a positive impact, like "Saving Species Superheroes" or "Eco Warriors Unite!"
Creature Capers: Create interactive missions that encourage participants to engage with the animals virtually, such as "Animal Enrichment Extravaganza" where participants design creative toys or activities for the zoo's inhabitants.
Pun-tastic Encounters: Sprinkle some Goosechase humor and puns throughout the field trip, like "Llama Drama" or "Monkeying Around with Knowledge," to add a touch of lightheartedness and keep participants entertained.
Now, let your creativity run wild as you embark on creating your very own Assiniboine Park Zoo Experience, where learning and laughter await every corner!
How To Put This Assiniboine Park Zoo Field Trip Template To Use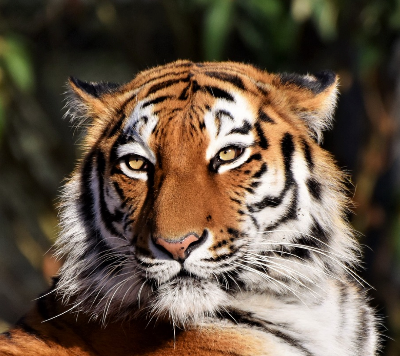 Assiniboine Park Zoo Field Trip
While on a field trip to Assiniboine Park Zoo, students will visit each place and answer the corresponding questions by the end of the day
Get your own copy!
1. To copy an Experience to your account, first, make sure you are logged into your Goosechase account. If you don't have an account, you can create one.
2. Once logged in, go to the Experience you wish to copy (this one!) and select the blue Copy this Template button in the upper left-hand corner of your page.
3.  After you've clicked Copy this Template, the Experience will import into your account, and you will receive a confirmation screen once the Experience has been fully copied.
4. Now that the Experience is added to your account, you can make changes and edit the Experience to make it your own, or you can use the Missions in a different Experience by accessing the Mission in your Previous Missions bank. For more detailed instructions, click here.
5. It's GOose time!
What is Goosechase EDU?
Goosechase is an online platform that helps educators create and run interactive learning experiences in their classrooms and beyond. Sign up and try creating an Experience, or contact us to learn more about our school and district-wide solutions!