Halloween Costume Ideas: for Zoom, the Office, Groups, and Kids
Calling all ghouls and geese! It's spooky season, and finding just the right costume can always be a little tricky…
Here's a round-up of some of our favorite costume ideas from around the web (plus some original gems!) for virtual events (you can do a LOT on Zoom!), office celebrations, group ensembles, and kids at school. Plus, how you can make the most out of GooseChase this season.
Jump to:
---
Virtual Costumes
Take advantage of customizable backgrounds to take your onscreen look to another level. The best part? Sweatpants stay on!
The Office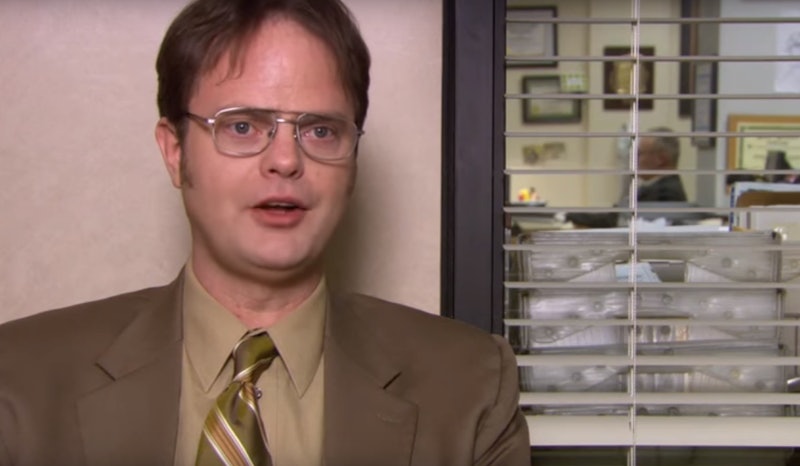 This gag made the rounds on Zoom calls in 2020, but we're bringing it back because it's just so good - and easy! Dress as your favorite character from The Office - bonus points for staying in character.
Use THIS BACKGROUND
Idea originally sourced HERE
The Matrix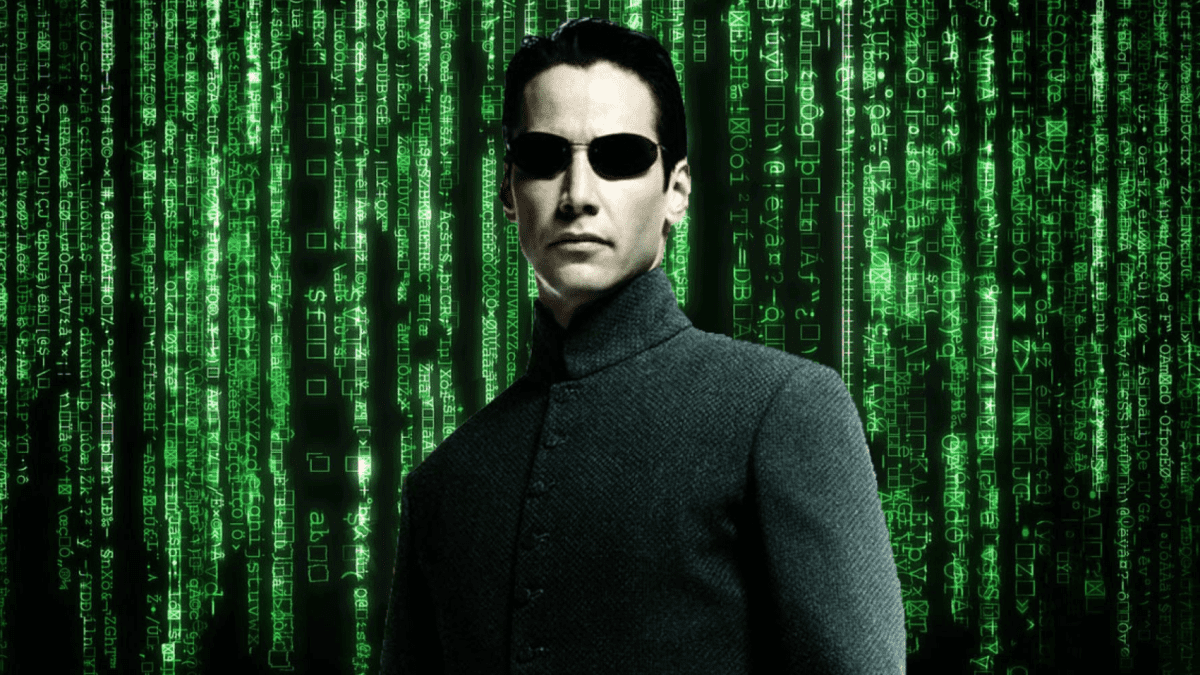 It's time sunglasses at night looked cool (again). Dress in all black, slick your hair back, and eat only blue and red candies on screen (M&Ms work great for this).
Use one of THESE BACKGROUNDS
Idea originally sourced HERE
Favorite Album Cover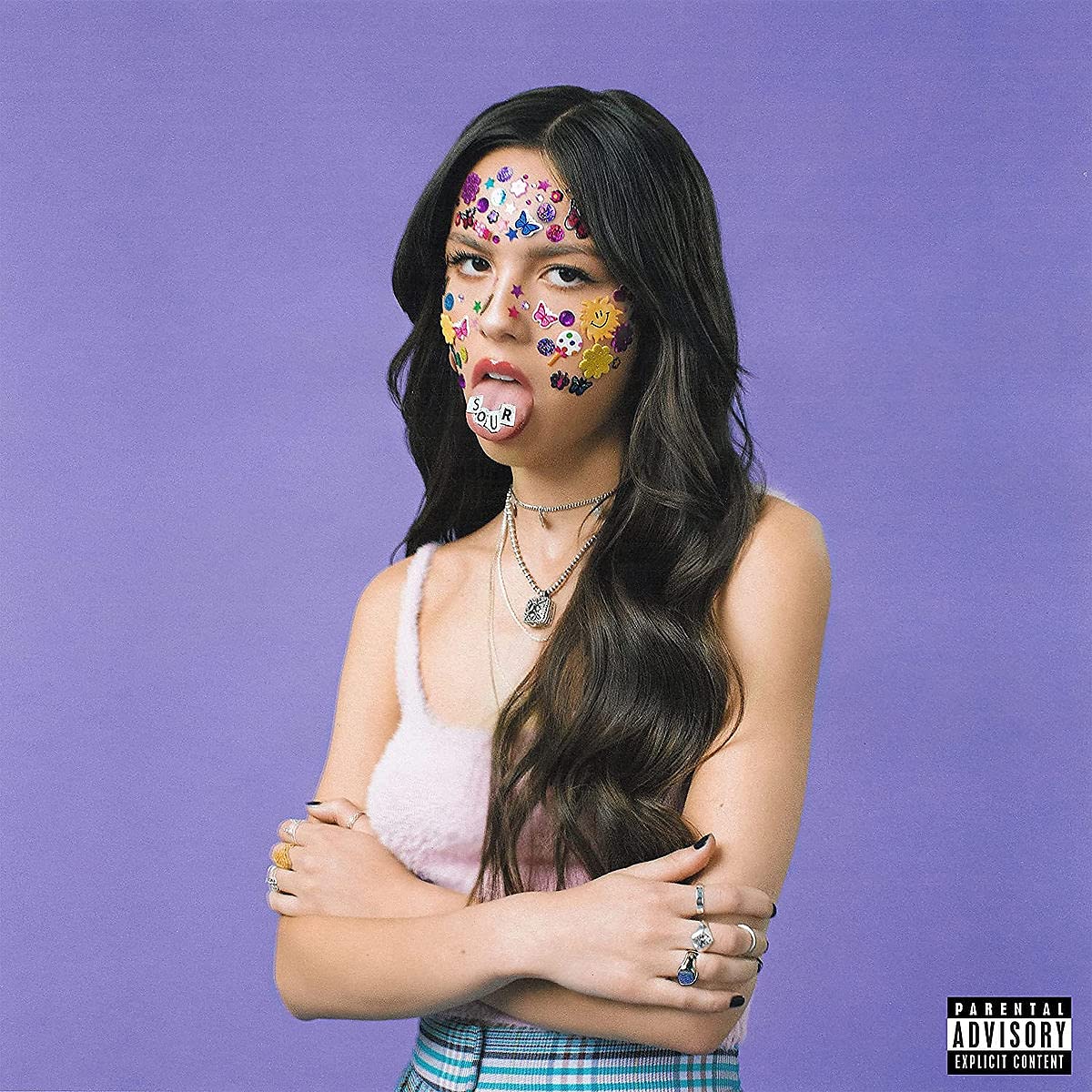 No singing skills necessary! Have a standout album that came out this year? Get creative with your background for this one! Change your display name to "Now Playing: ____" and insert your favorite track.
Reality Show Contestant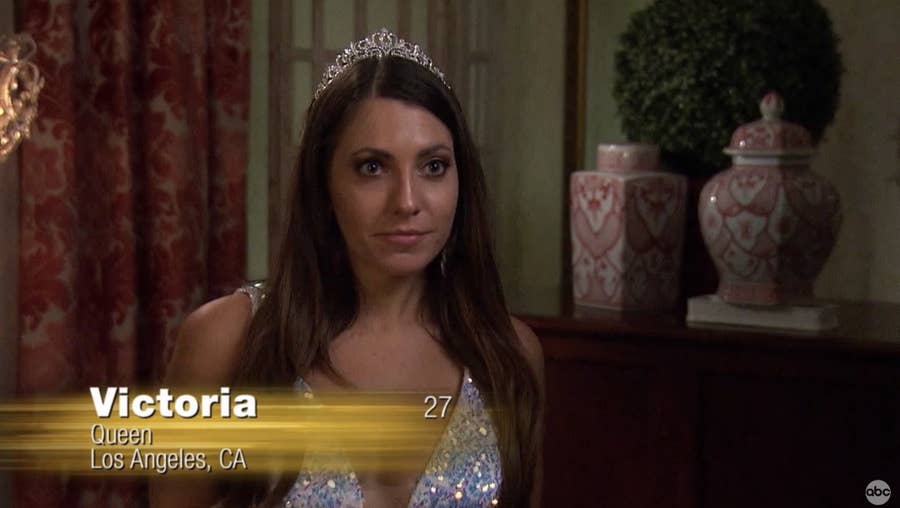 Turn up the drama and turn on the tears! Get hooked on reality TV this year, like the rest of us? Pick your favorite reality star, set the scene with the background, and get into character!
The Brady Bunch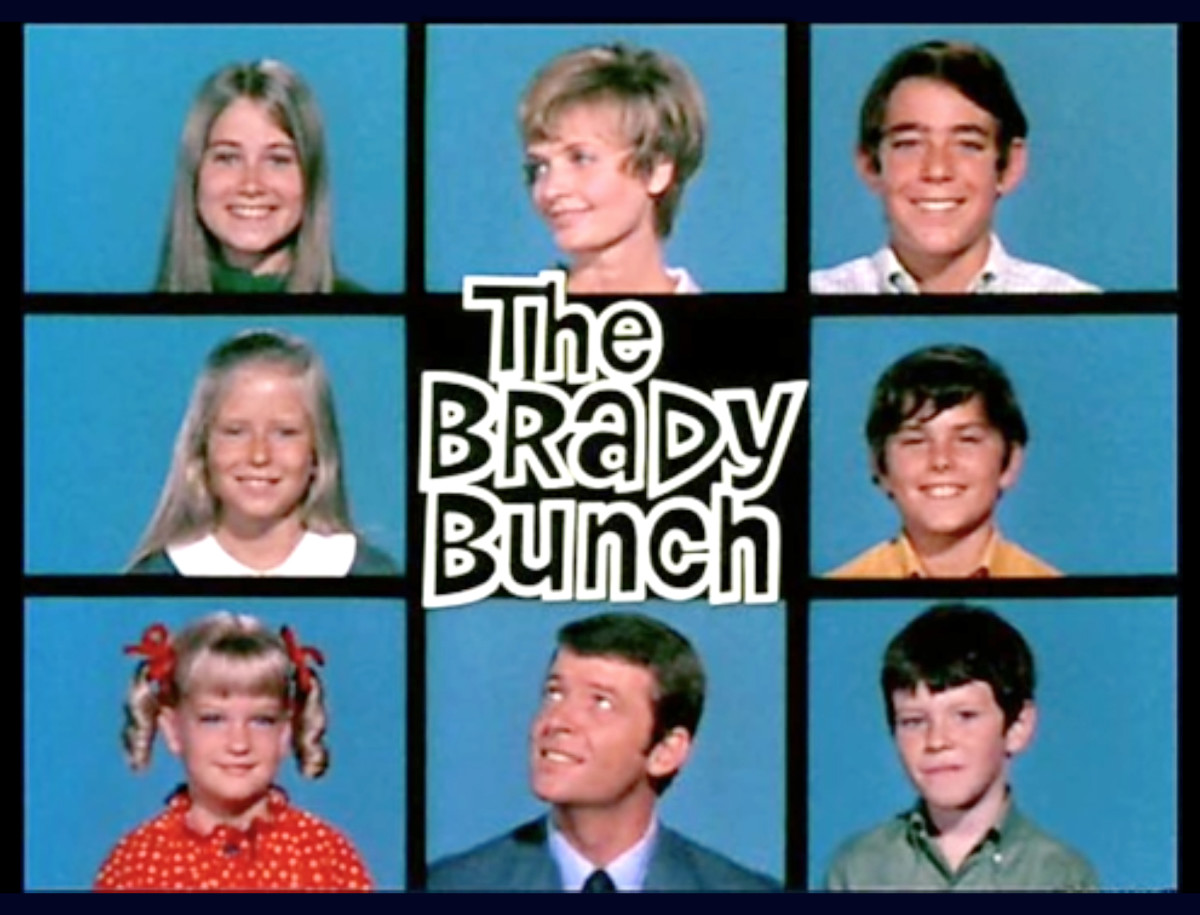 A fun excuse to go vintage for your costume! Dress up in a look straight out of the 70s, complete with hair and makeup.
Use THIS BACKGROUND
---
Costumes for the Office
While it isn't on this list, yes, we always think dressing up as someone from The Office is hilarious. But Dwight and Jim aside, think about your team's inside jokes and what works with your dress code!
TV-Inspired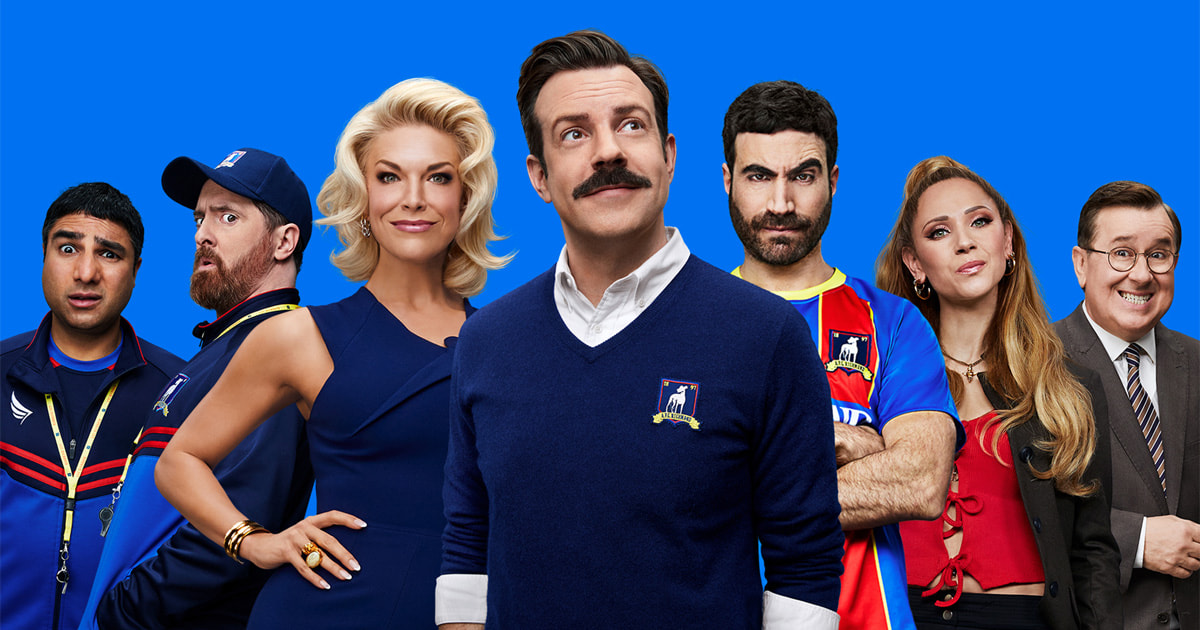 "Anyone watch anything good over the weekend"? The last year has given us some pretty great answers. Using what's already in your wardrobe, turn on the Ted Lasso, Emily in Paris, or Beth Harmon (from Queen's Gambit)!
Movie-Inspired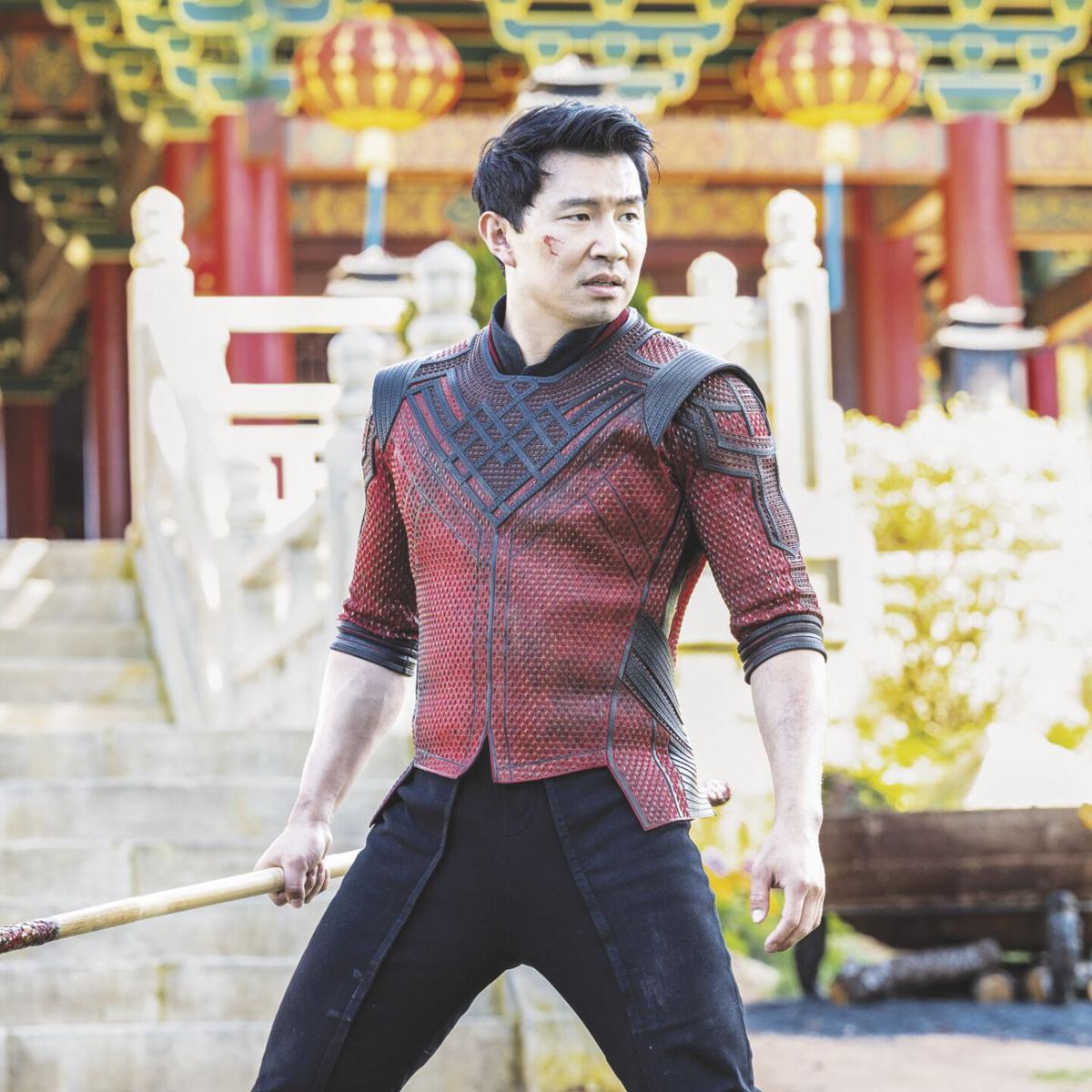 "Anyone see the new _____ movie this weekend?" What can we say, it was a great year for television AND cinema! Channel your inner Shang-Chi or Cruella.
Pick a Pun and Run with it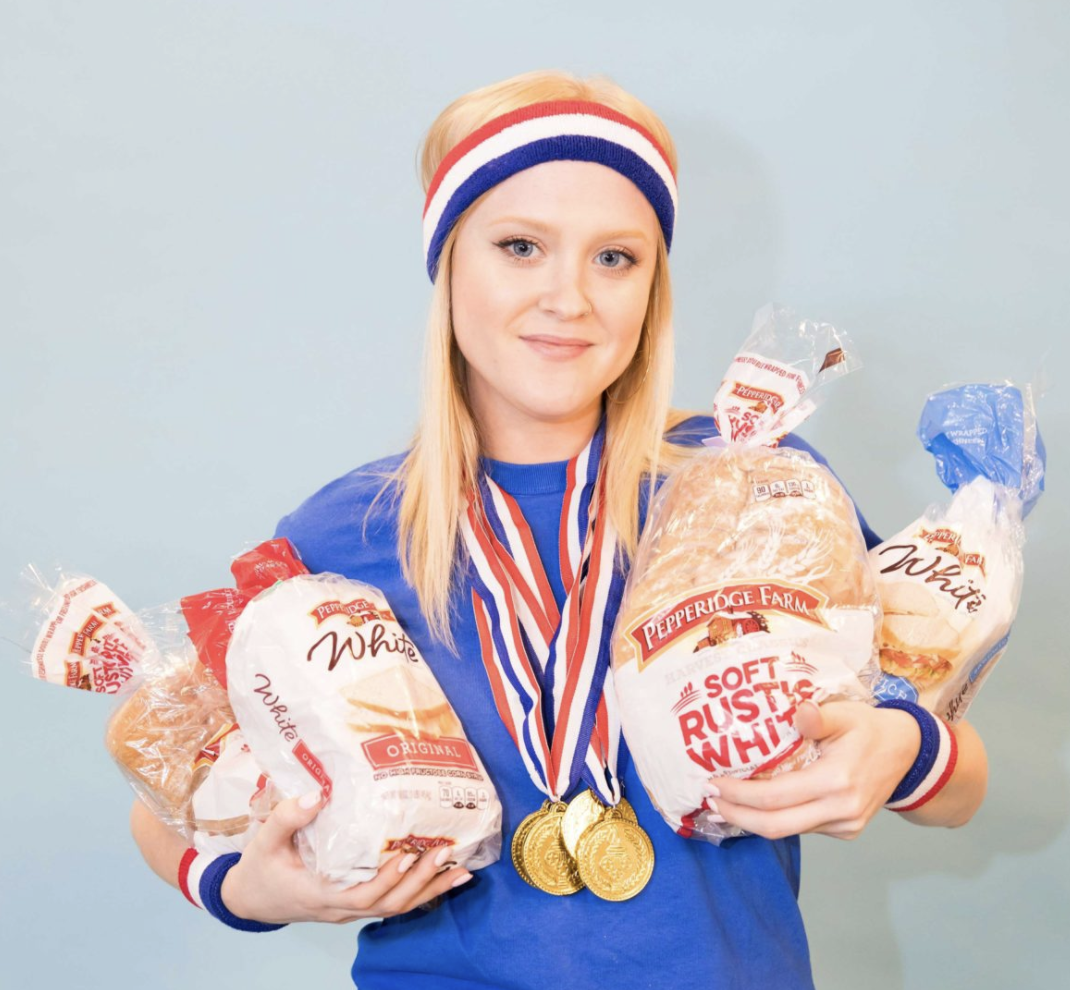 Punny costumes will never grow old - you and your coworkers will chuckle about them for years to come! We saw this fun Bread Winner one HERE
More punny ideas HERE like Bearista, Avocato, and InstaGram
Goose and Maverick (We couldn't not put this in)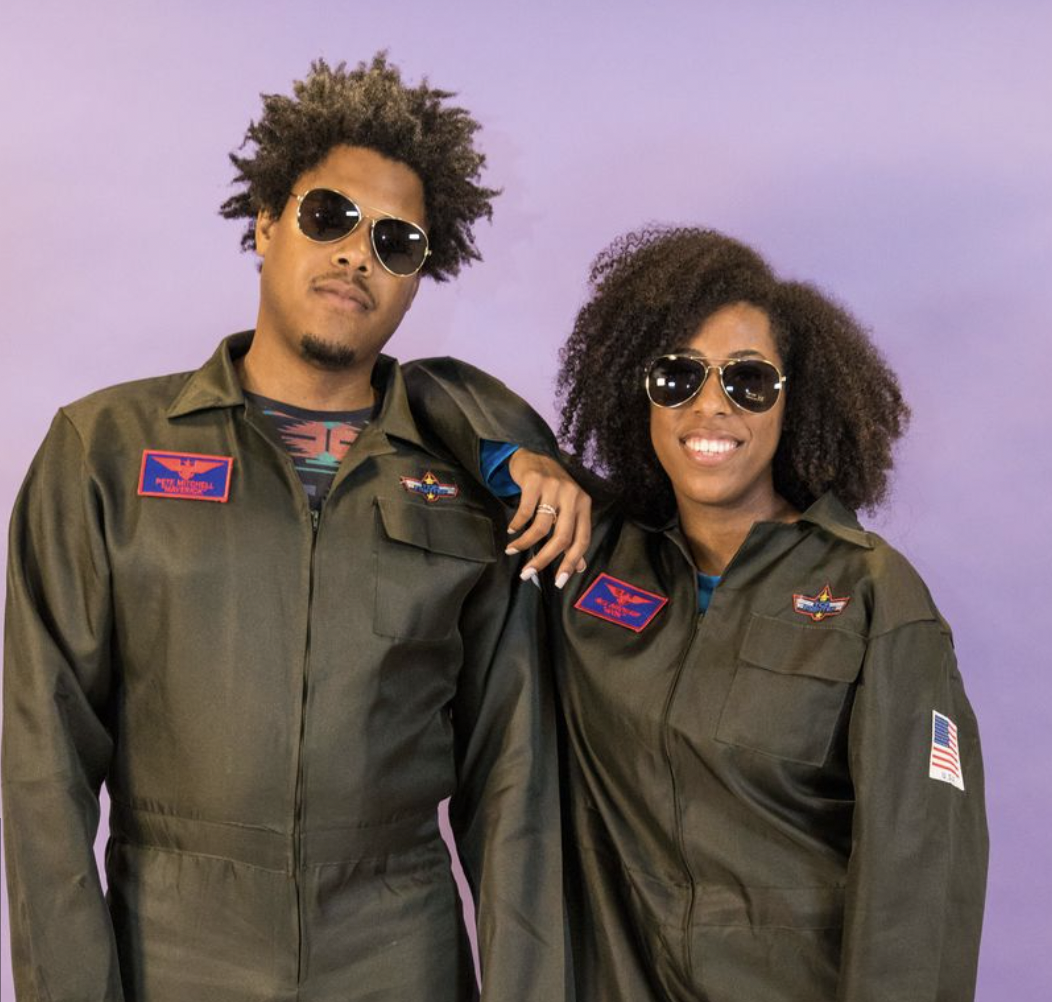 How could we resist a good Goose mention?! You and your work best friend are a lethal duo, beating deadlines left and right. Suit up like Goose and Maverick from Top Gun!
Idea originally sourced HERE
Work Lunch-Inspired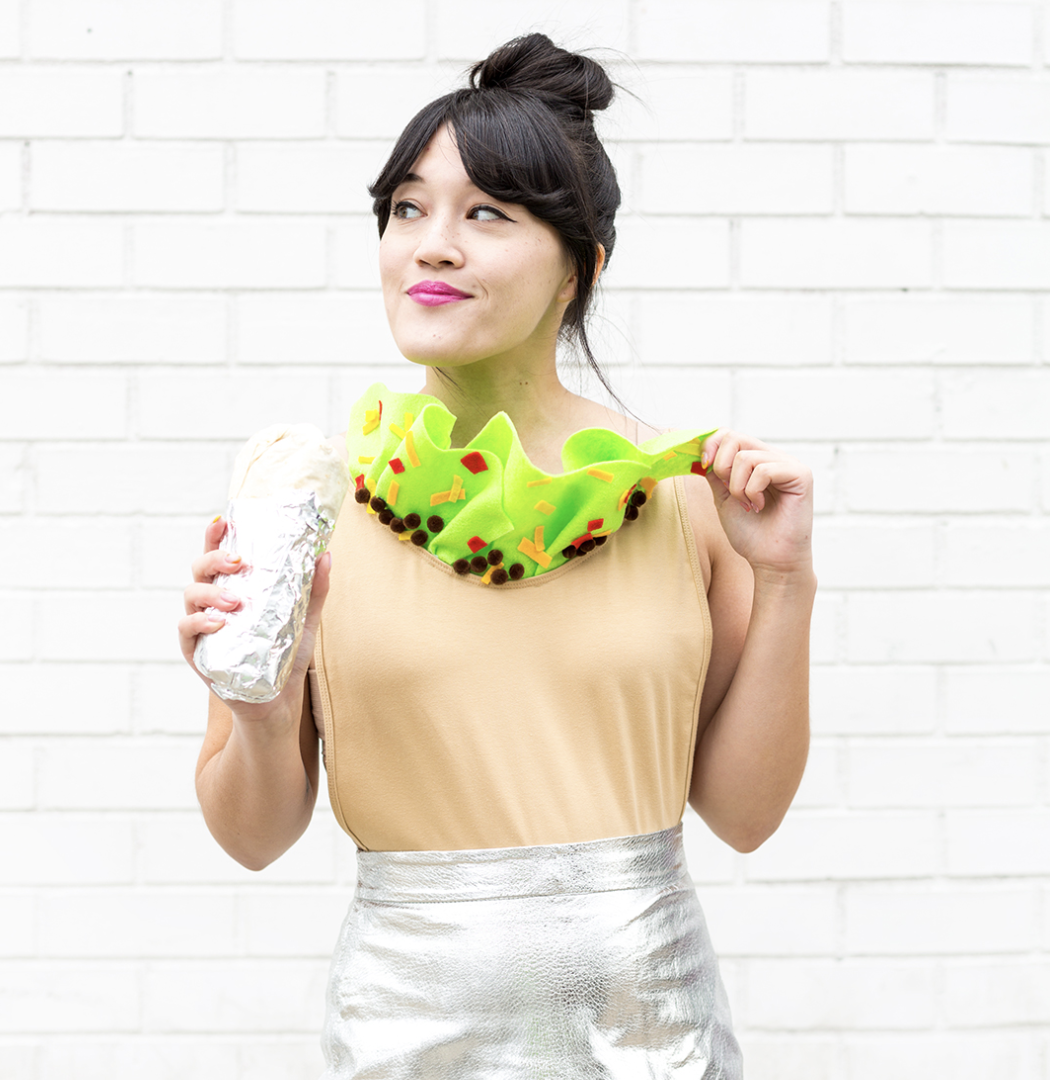 You are what you eat! Get teased for eating the same thing every day? Or maybe you LOVE the cookies from the café next door? Take costume inspiration from your favorite coffee break companion.
Idea originally sourced HERE
---
---
Group Costumes
Getting together with friends and family this year? Group costumes are always a hit!
Squid Game Contestants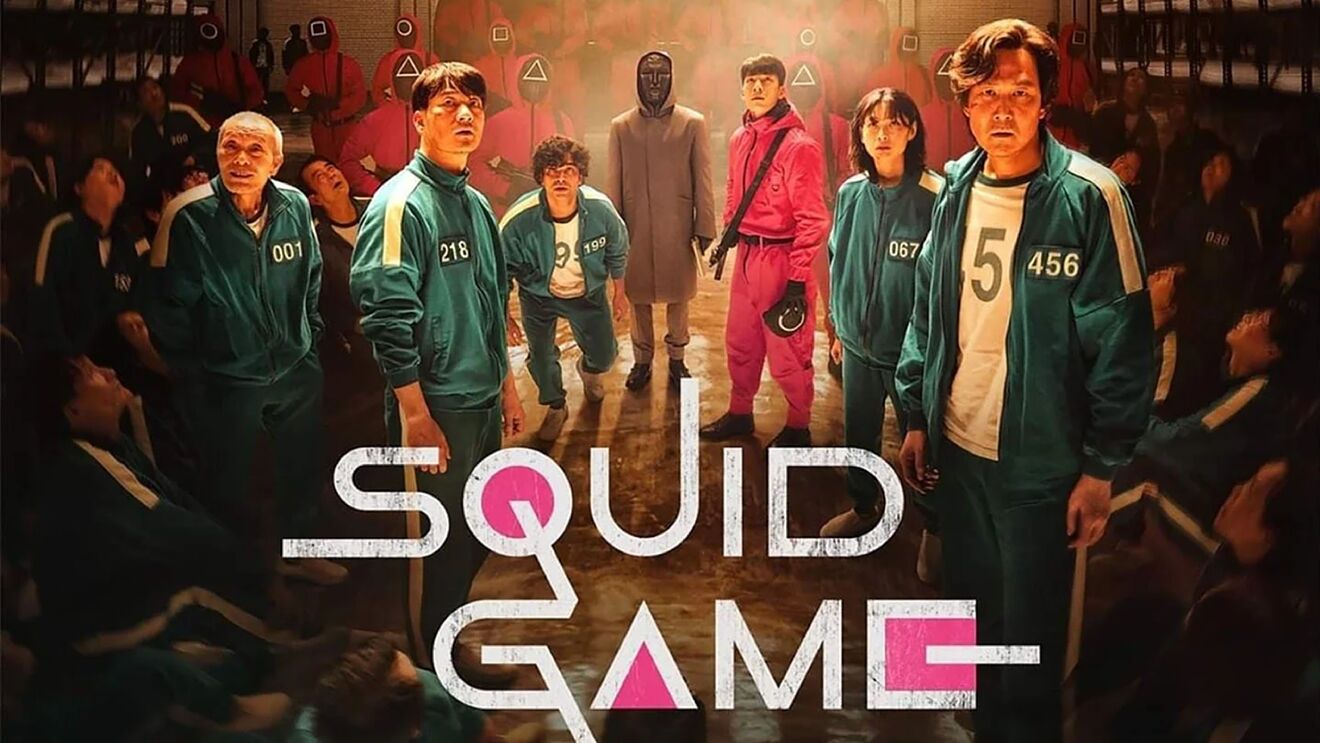 An absolute no-brainer, this couldn't not make it to our list.
Idea originally sourced HERE
Codenames or Among Us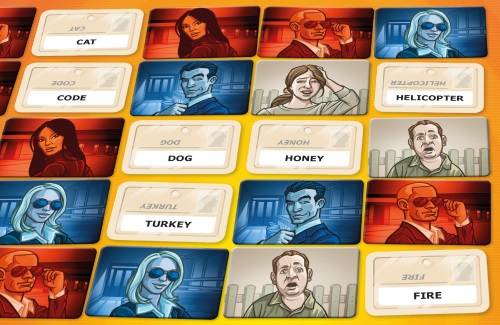 2020 was undeniably the year of the online party game! Dress up in red and blue spy gear (complete with red and blue face paint) a la Codenames, or grab THESE hilarious costumes to look like the astronauts from Among Us.
Farmer's Market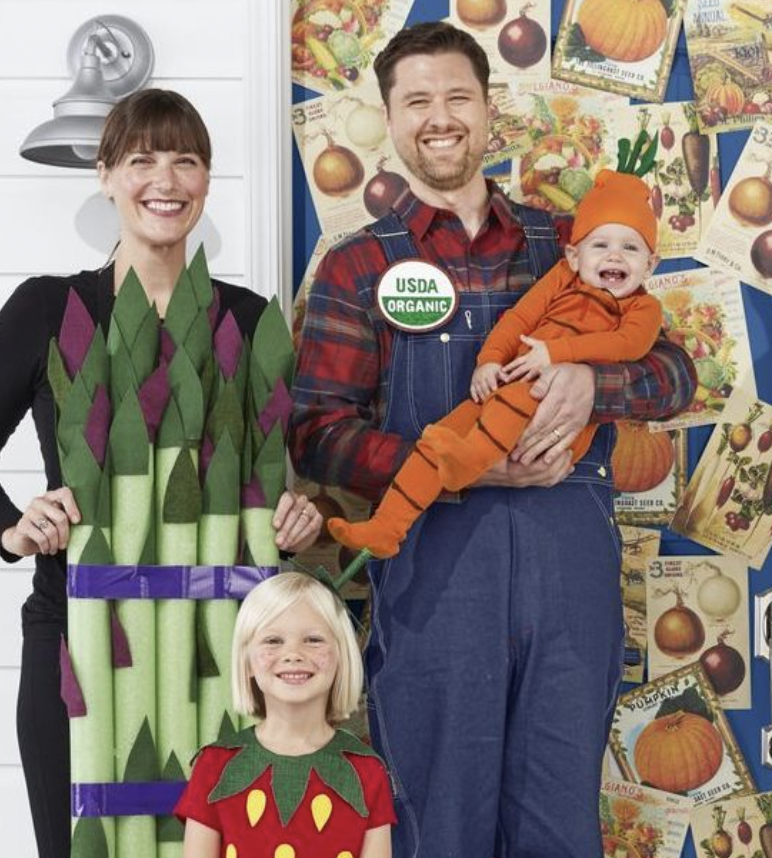 One way to counter all that candy? Fresh fruits and vegetables...however you want to take that.
Idea originally sourced HERE
Quaranteam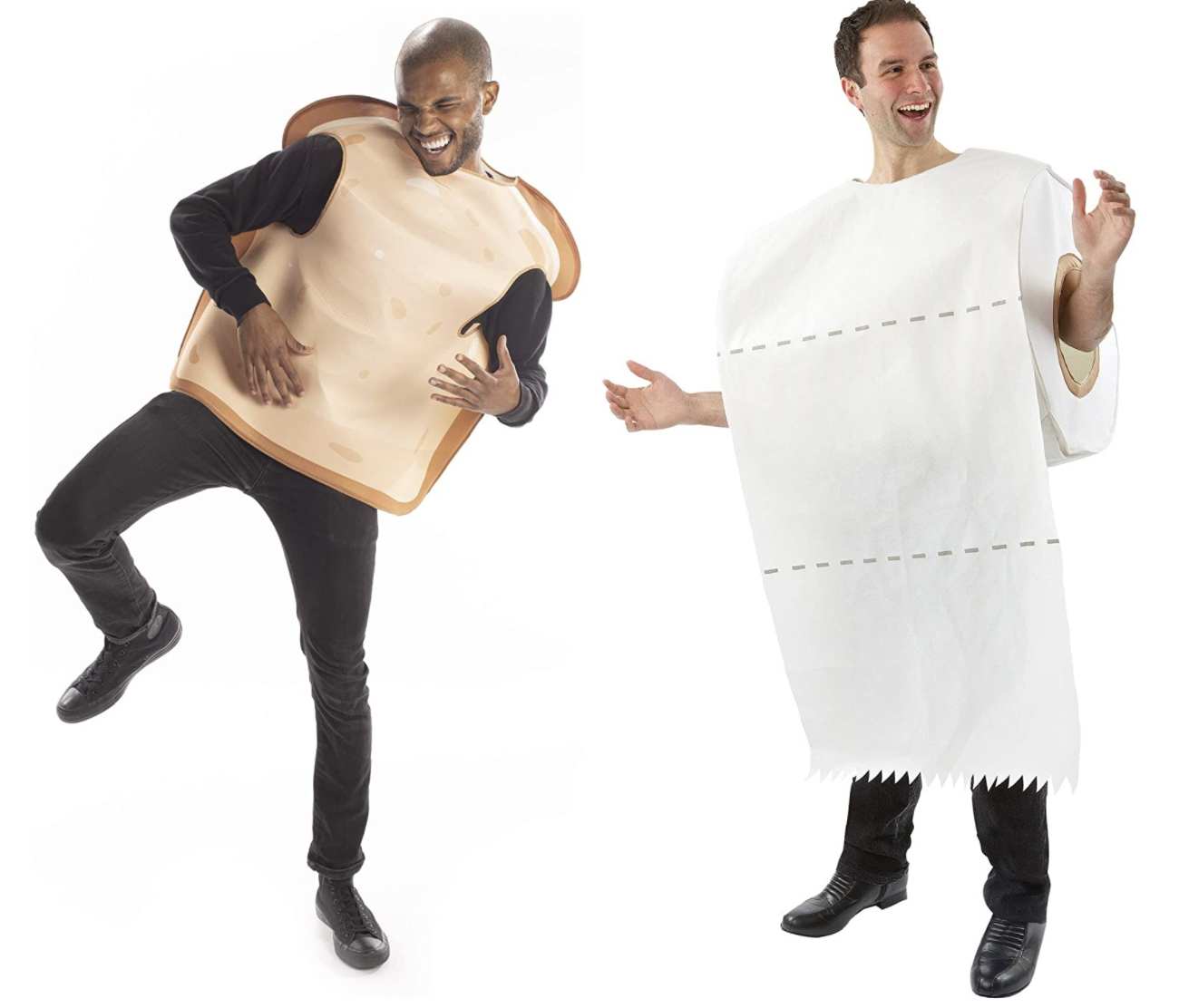 For a brief moment in time, nothing was more valuable than toilet paper or powerful than banana bread. Get your "quaranteam" together to dress up as the essentials from 2020: toilet paper, banana bread, sourdough, soap and water, a sweat suit...get creative with this one!
---
Kids Costumes for School
Superhero costumes will always save the day, but here are a few other ideas to consider!
Olympian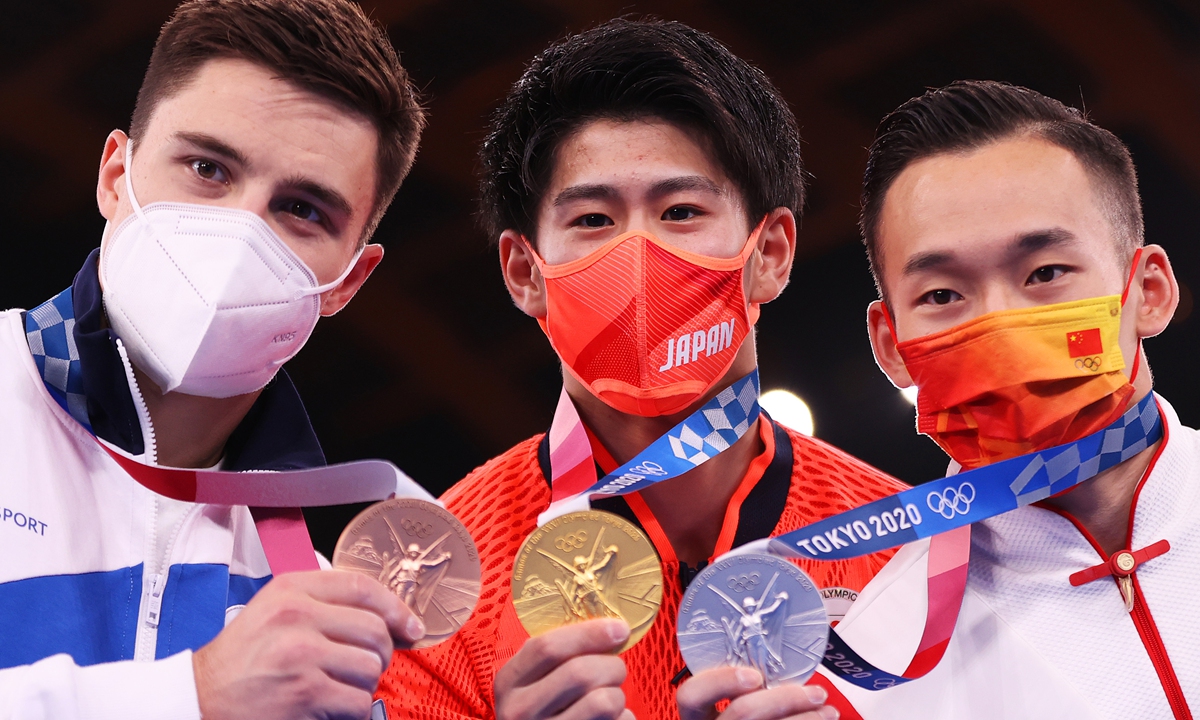 This is an easy one that is especially relevant after this year's Games. Pair sports gear with a medal and country flag patch of your choice and you're a winner!
Space Jam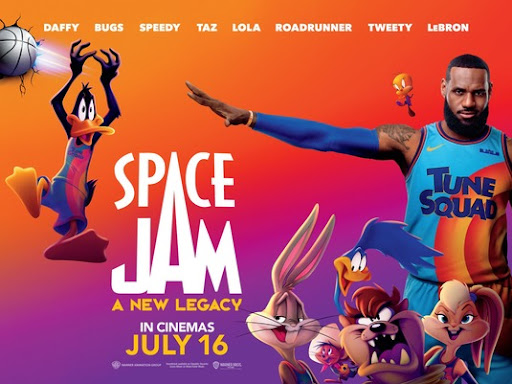 The Tune Squad goes Trick or Treating! Pair a blue or white basketball jersey with bunny ears and you're all set.
Video Game-Inspired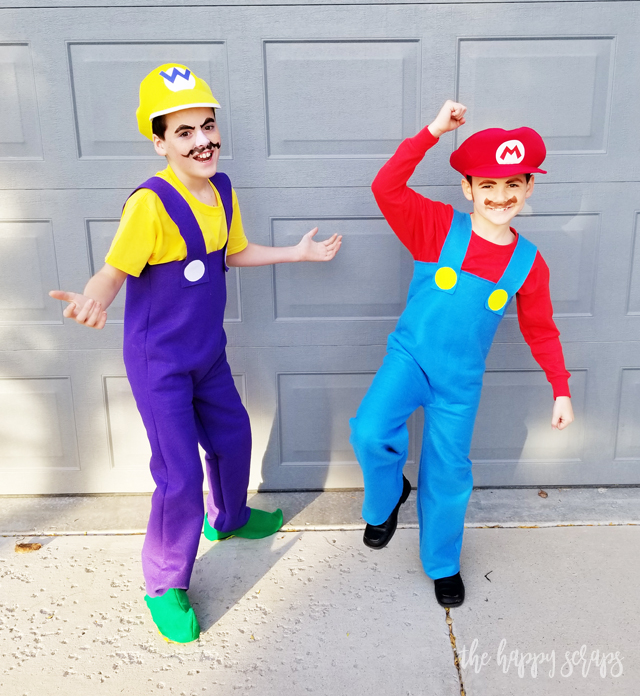 For kids always asking for a little more screen time with Roblox, Minecraft, or Super Mario, bring their dreams to life with a videogame-inspired look!
Idea originally sourced HERE
Minions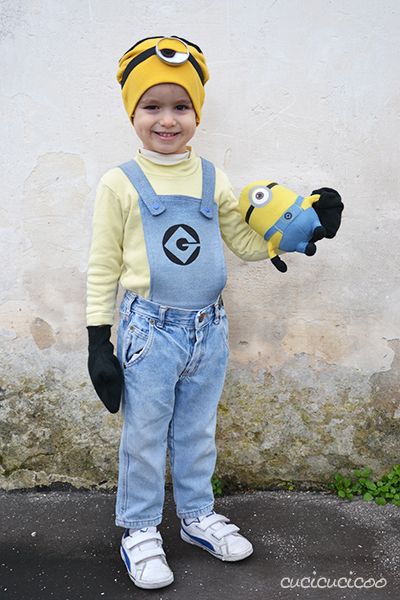 This classic costume couldn't get any cuter. It's easy to DIY with denim overalls, a yellow hat, and some homemade goggles!
Idea originally sourced HERE
TV-Inspired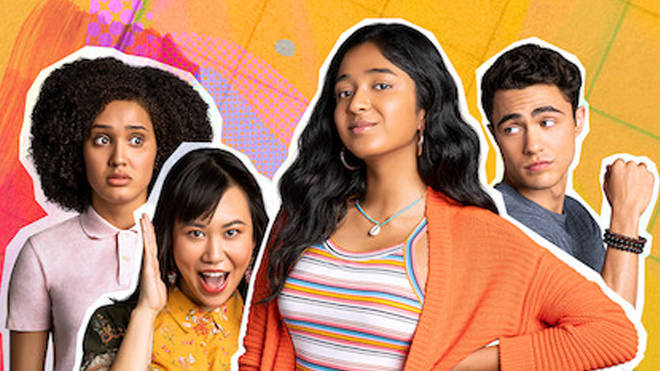 For those in middle school and high school, looking to favorite TV shows like Never Have I Ever and Riverdale is always an inspiring choice. Using what's already in their wardrobe, mimic how the shows style the clothes (layers, accessories) to elevate "outfit" to "costume"!
Idea originally sourced HERE
---
Tricks for using GooseChase for your Halloween Festivities
GooseChase flips the idea of a scavenger hunt on its head. Your hunt doesn't have to be a linear to-do list of tasks and missions. We give you the building blocks to get creative. Here are a couple ideas on how GooseChase can amp up your Halloween festivities, whether at work, school or with friends:
Glorified Guest List: Enter every guest's name in as a "Mission", and enable photo/video submissions. GooseChase participants will snap away at fellow guests, trying to catch them all while documenting hilarious poses and candids throughout the night. You can use the Activity Feed to conduct a costume contest, too - the costume with the most likes wins! Get ready for hilarious visual evidence of everyone and cases of mistaken identity - who wore the Scream mask all night?!
Costume BINGO: There goes another homemade cat costume! Use GooseChase to run a game of Costume BINGO. We've put together a game HERE which includes the costumes in this post, plus some tried-and-true favorites. See someone dressed in one of the ideas? Snap a photo! It's not too tricky...whoever can spot the most costumes wins a treat.


Sign up for a free GooseChase account today to help make your next event a (pumpkin) smashing success. 🎃
Want to play GooseChase Costume Bingo? Click the big blue button below to add the game to your account.
---
What is GooseChase?
GooseChase is an online platform that helps organizers create and run digital scavenger hunt experiences for team building, learning, public engagement, or a variety of other events. Sign up and try creating a free recreational game, or contact us to learn more about our enterprise solutions!