What You Taught Us in 2022...
In the age of Spotify Wrapped, how could we not end the year with a recap of all the incredible Experiences you created?
You did it!
You got up to big things* this year. Wild, chaotic, brilliant things!
You delighted your community with (at least one!) out-of-the-box interactive experience.
Which made their day brighter.
Which made their week better.
Which made their month sweeter.
Which made their year that much more memorable.
And isn't that what this is all about?
Cheers to everything you crossed off the to-do list in 2022! 🥂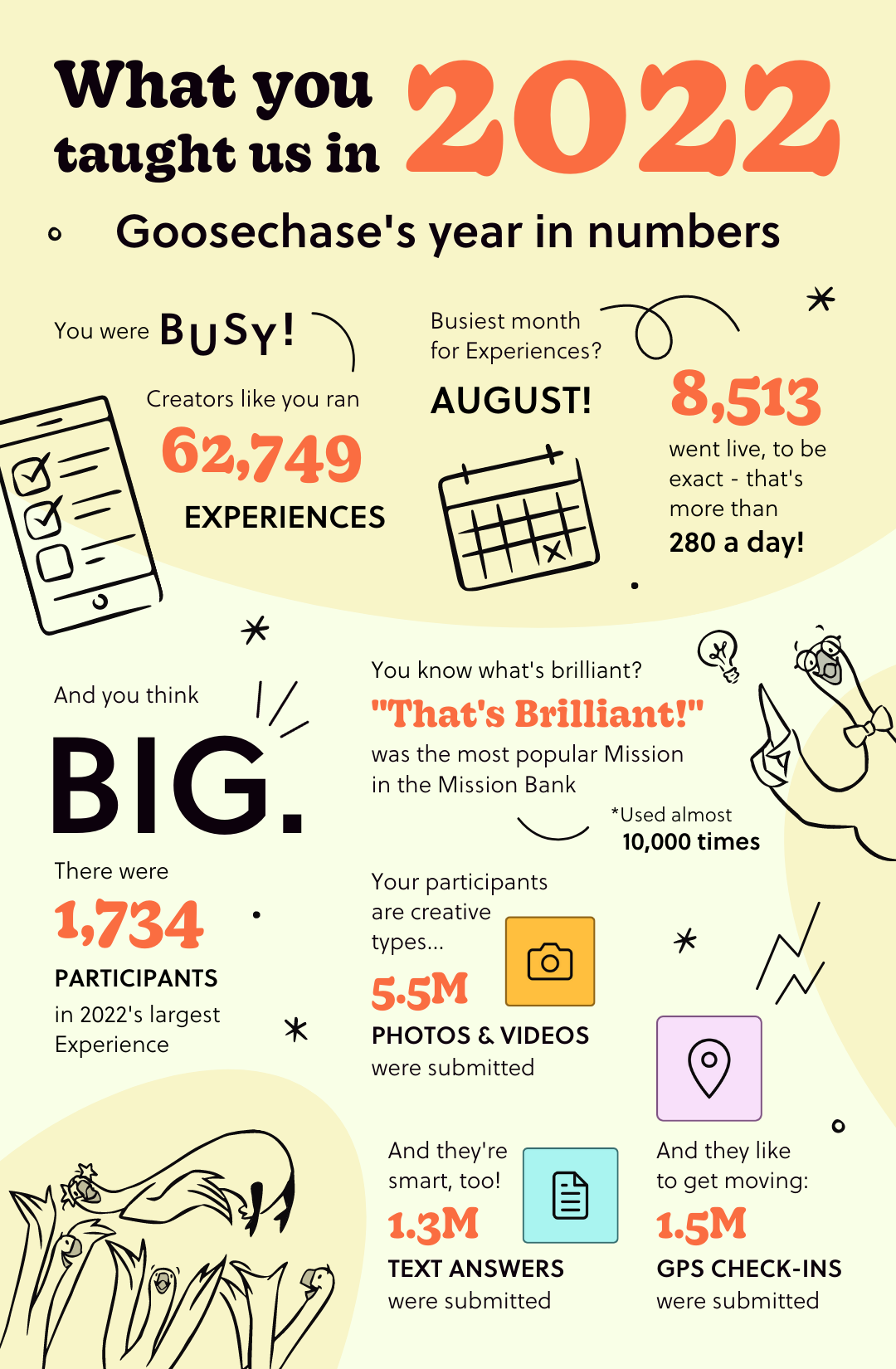 *62,749 things, to be exact!
What is Goosechase?
At Goosechase, experience is everything. Originally inspired by scavenger hunts, Goosechase is an online platform that enables organizations and schools to engage, activate, and educate their communities through delightful interactive experiences. Sign up and try creating a free recreational Experience, or check out our Pricing!