Making Employee Onboarding an Interactive Experience: How to Create Exciting New Experiences for New Hires
🤝
This is a guest post from our friends at Dialpad. Read more about the author and Dialpad below.
Employee retention is a key objective for any organization, and the reason is obvious. Losing employees often leads to a loss of productivity and depleted morale in the remaining workforce.

Since January 2022, the US Bureau of Labor Statistics reports that over four million employees have willingly quit their jobs per month. Thankfully, this alarming trend is losing pace, but businesses still need to be cautious.
The high voluntary turnover rate illustrates the severe retention problem faced by businesses. Understanding why workers are leaving and exploring prevention techniques may help you retain good ones for longer.

This proactive approach must be applied at all stages in the employee's journey, including the onboarding process. Using interactive experiences is one excellent strategy that can help your organization improve the onboarding of new hires and get the best out of them.

As necessary as it may be, the onboarding process can be rather monotonous at times, but welcoming new staff shouldn't be the reserve of endless presentations and tutorials. Employee engagement is crucial for retaining top talent and reducing attrition, and onboarding in an interactive way is a core element of achieving this.
What are Interactive Onboarding Experiences?
Interactive onboarding experiences are specifically designed to encourage new hires to engage with their surroundings, role, and colleagues and to improve the learning process. The onboarding process is made more fun and stimulating by including elements such as self-guided tours, active learning technology, and storytelling.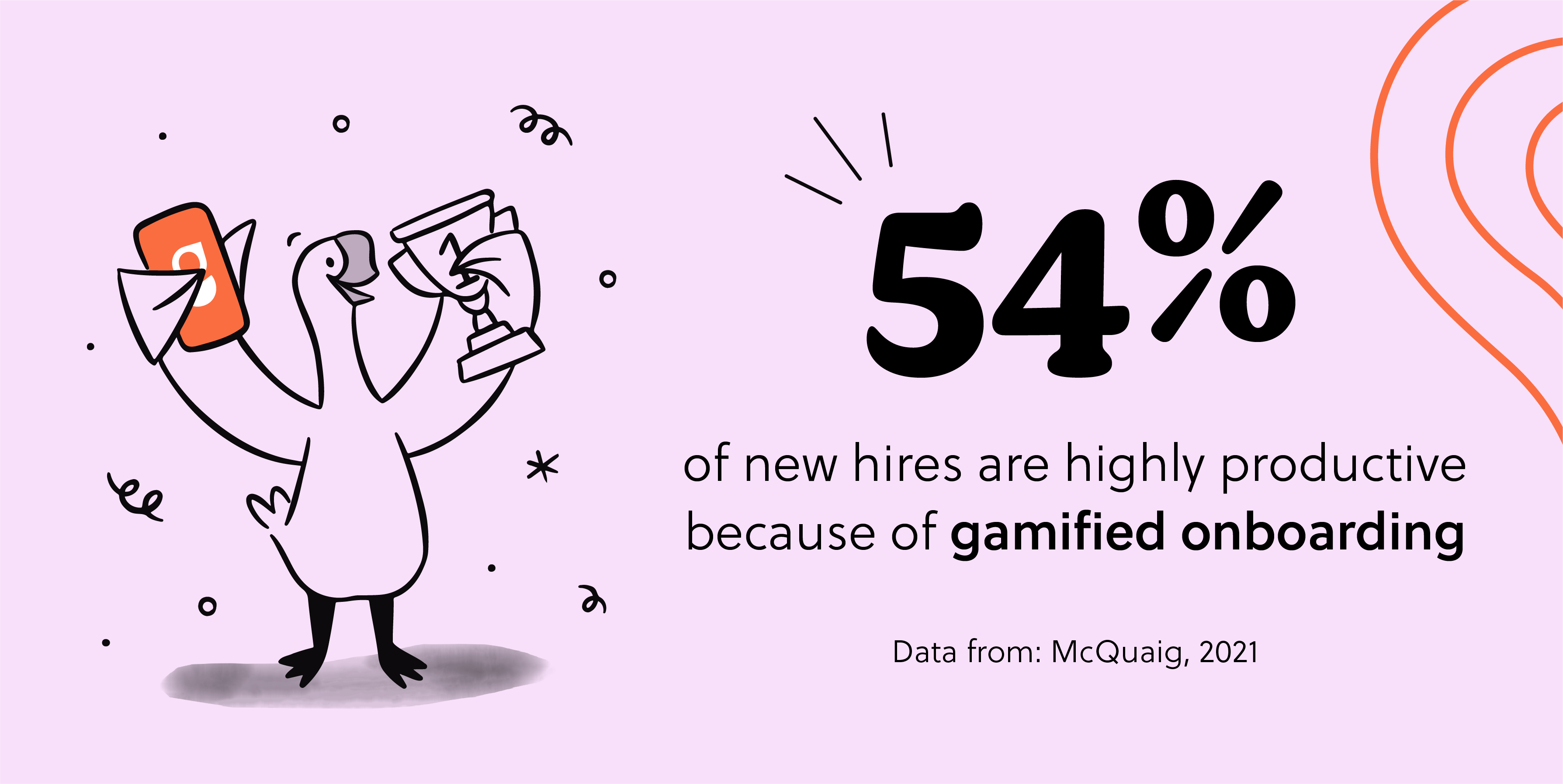 A new hire's first impression of the organization will be shaped by their onboarding experience. The new employee's enthusiasm for their new job can be significantly increased if they participate in a series of interactive and enjoyable activities designed to teach them the ropes.

However, if the onboarding process is uninteresting, they'll have a harder time adjusting to their new surroundings.

Hybrid or remote workers (for example, those working in a contact center on the cloud) might benefit from interactive experiences since they help them feel more included in the workplace community. These workers often experience feelings of isolation during virtual onboarding. Including interactive elements with other members of the team, or activities that highlight their individuality, within the onboarding materials might help remote workers feel more connected.

However, interactive experiences can also be used for more than just onboarding alone. They can bring teams together and help your workers engage more with their work.
What are the Benefits of Interactive Onboarding Experiences?
What new employees want isn't just a paycheck, but rather a structure that will give them greater responsibility and make them feel like they're contributing to something bigger than themselves. Interactive experiences incorporate both human connection and technology to create unique experiences, while also helping businesses avoid common mistakes in the employee onboarding process.
It reduces turnover rates
Issues with the onboarding strategy are often the cause of a high turnover rate among newly hired workers. The onboarding process might be excessively taxing on employees, or it might not adequately prepare them for the realities of the workplace.

To some extent, increased staff retention can be considered an indirect result of interactive experiences.

High retention rates are inevitable if the onboarding process is designed to boost engagement and satisfaction, and if other measures, such as optimizing workflows with tools like a HubSpot and Jira integration, are put to work.
It gives a good impression of the company
It's impossible to exaggerate the value of a good first impression. You have limited opportunities to show your new hires what to expect on the job.

The onboarding phase often sets the tone for your relationship with new hires and is an experience they will remember and likely evaluate company culture by.

If you want to make a lasting impact on your new employees, interactive experiences can help you to strike a chord with their emotions right away - in a good way.
It aids in the retention of material
HR professionals have always been faced with a vexing problem when it comes to the employee onboarding process. From making the right choice from a myriad of online course platforms to keeping new hires engaged, they have their work cut out for them.

It stands to reason that the onboarding process shouldn't take too long. New hires must quickly assimilate foundational skills, learn to use enterprise technologies (i.e., cloud-based PBX solutions), and adapt to the established norms and practices of the organization.

However, rushing the training and onboarding process and bombarding them with too much material can leave them uninspired and unprepared for the difficulties of the workplace.

Adding interactive experiences to the onboarding process can help keep things fun, and straightforward, just like how digital whiteboard apps help simplify collaboration. It encourages new hires to interact and helps them assimilate to the corporate culture much easier as they retain their training better.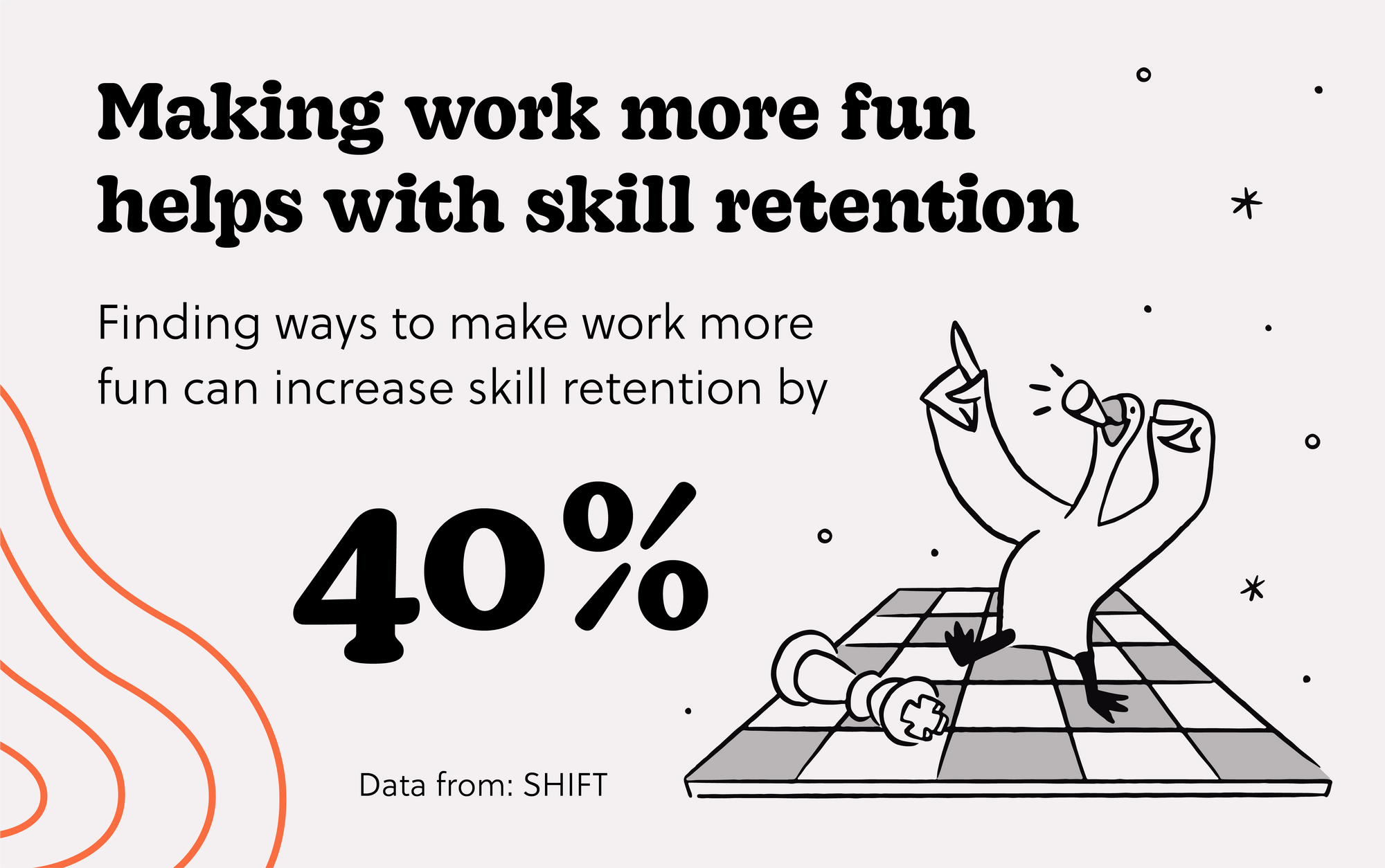 How to Add Interactive Experiences to the Employee Onboarding Process?
You can set up new hires for success by including interactive elements in the onboarding process, which can be done in various ways. Here are a few instances of how they can be used successfully to increase participation and improve retention among recruits throughout the onboarding process.
Offer incentives and rewards
You've probably considered it already — financial incentives for a new hire's success in the onboarding process could be premature. However, people are motivated by incentives of any kind, whether they are tangible or virtual.

You can implement many different reward programs in your onboarding strategy. Certificates of completion are a common reward for completing an onboarding program. Going one step further than this is providing incentives to workers at various points throughout the onboarding process.

One way to motivate people to finish the onboarding process is by organizing a social event during which prizes will be awarded for the most engaged new hire. This has the dual effect of training new employees and introducing them to their coworkers in a more social, personable setting.
Form meaningful connections with storytelling
Because humans are inherently gifted storytellers, sharing tales is the most natural way to bond. Story-based onboarding uses narratives connected to the workplace to provide accurate learning experiences during orientation.

The best way to keep employees interested and speed up their learning is to use relevant narratives combined with visuals, video, and innovative storytelling techniques to boost employee engagement in your onboarding content.
Introduce Leaderboards
One of the most powerful tactics to urge employees to continue participating is leaderboards that display the best-performing players. Employees that participate in experiences with leaderboards tend to be more competitive, which can encourage more effective learning and challenge-seeking attitudes.

When used for employee onboarding, leaderboards can encourage employees to put in more effort to climb up in the rankings.
Introduce a tiered system
Add goal setting to your onboarding process by creating levels in your employee learning portal or onboarding materials. Recruits, for instance, will have the opportunity to advance through a series of tiers as they prove themselves capable of handling increasingly complex assignments.

Create actionable tasks they can take to prepare for their new role. Setting goals is like "leveling up" in video games; to advance to the next level, the player must first complete a predetermined set of objectives.

If your company uses an LMS (learning management system) to handle the training process, be sure to include well-defined objectives for the course of study.

The promise of a promotion to a higher level might boost an employee's motivation to do their best. This fundamental aspect encourages workers to complete tasks and advance through the onboarding process.

When looking at interactive experiences, the concept of goal setting encompasses both active and passive approaches:
Active goal-setting methods involve evaluations to see if the newly hired worker has achieved their objectives.
Checklists are used in passive goal-setting methods to inform users when they have completed their objectives. This is helpful for introductory materials that may be reviewed later. Passive methods are often employed for training on business values, management principles, and other HR-related subjects.
Create engaging and dynamic content
The majority of today's recruits are members of the younger generations (Gen Z and Millennials). Using audience-specific strategies to make your onboarding process more creative is a promising approach since they are more familiar with the material that is created to entertain and engage, such as social media posts.

Adding interactive content to your onboarding materials is a great way to create an interactive experience for new hires. The use of dynamic tests and quizzes, as well as interactive video elements, are examples of how businesses can keep their staff engaged with training materials.
Invest in a learning portal
Finally, invest in a dedicated learning platform for employees to use throughout the onboarding process, rather than depending on PowerPoint presentations or dull paperwork. The portal can be made more attractive and engaging by including several interactive elements. Make sure it reflects well on the business and the position the recruit will fill.
The Value of Interactive Experiences in Employee Onboarding is Limitless
There are several ways in which interactive experiences can enhance your onboarding process, including enhancing your brand image, improving training and feedback cycles, increasing employee engagement and employee retention, and reaffirmation of company values and objectives.

Perhaps it's time to add some interactive components to your onboarding process if you're not seeing new hires being transformed into satisfied, productive workers.

You'll be surprised by the value that using onboarding interactive experiences can deliver for your business.