Winter Trivia Game Template
Step into a world of frosty fun and test your winter knowledge like never before!
Introducing our Winter Trivia Game template – the ultimate way to challenge your seasonal smarts. This interactive adventure is designed to ignite your competitive spirit and warm your brain cells. Gather your friends, embrace the chill, and get ready to unravel winter's mysteries in a game that's as cool as ice.
🏃
Just want the template?
Skip ahead
to the end of the article for a copy that's ready to go!
What is A Winter Trivia Game?
Imagine a lively gathering where everyone's bundled up in cozy sweaters and sipping on hot cocoa. A Winter Trivia Game is like the centerpiece of this gathering, where questions about all things winter-related take the spotlight. From snow-covered landscapes to holiday traditions, this game is a delightful challenge where participants answer questions to showcase their knowledge of the chilly season. It's not just about answering correctly; it's about embracing the spirit of winter, competing with friends, and having a frosty blast. So, gather your mittens and join the trivia flurry – it's a brain-tingling experience that warms the heart.
Who Is This Winter Trivia Game Template For?
The Winter Trivia Game template offers enjoyment and learning for a wide range of individuals and groups:
Party Planners: Anyone organizing winter-themed events, from holiday parties to corporate gatherings, can add an extra layer of entertainment with the Winter Trivia Game. It's a surefire way to keep the atmosphere lively and engaging.
Teachers and Educators: Educators can bring a touch of seasonal fun into their classrooms. The Winter Trivia Game template can be used as an engaging educational activity to test students' knowledge about winter-related topics while making learning enjoyable.
Families: Families seeking interactive and bonding activities during the winter months can use the template for game nights. It's a great way to gather generations around a fun and educational experience.
Event Organizers: Those arranging winter festivals, community gatherings, or fundraising events can incorporate the Winter Trivia Game to add an element of entertainment that involves participants of all ages.
Online Communities: Virtual groups, forums, and social media communities can leverage the Winter Trivia Game template for interactive online events. It sparks engagement and creates memorable moments even in virtual spaces.
Seasonal Enthusiasts: Individuals with a passion for the winter season can use the template to challenge their friends or test their own knowledge. It's a fun and engaging way to celebrate their favorite time of the year.
Workplace Engagement: Companies can introduce the Winter Trivia Game template for team-building activities during the winter season. It fosters camaraderie and light-hearted competition among colleagues.
Winter Camps and Activities: Winter camps, retreats, and outdoor adventure programs can incorporate the Winter Trivia Game to infuse learning into their activities while keeping participants entertained.
In essence, the Winter Trivia Game template is a versatile tool that brings joy, learning, and interaction to various settings, making it perfect for anyone who wants to infuse some winter wonder into their activities.
Tips For Creating Your Own Winter Trivia Game Experience
Special snowflakes: Just like snowflakes, your questions should be unique! Mix up your trivia to cover everything from frosty facts to heartwarming traditions. Let each question be a snowflake of surprise.
Temperature Teasers: Keep players on their toes with a mix of easy and brain-freezing questions. It's like testing the waters of a frozen lake – some are chilly, some might give you a jolt, but all are exhilarating!
Hot Cocoa Breaks: Keep the game cozy with some humorous questions or light-hearted jokes. A pun here and there is like a marshmallow in your hot cocoa – it adds that extra fun burst.
Winter Wonders: Explore the nooks and crannies of the winter world. From snow sculptures to holiday stories, there's a treasure trove of trivia awaiting your creative touch.
Team Blizzard: Encourage friendly rivalry! Divide players into teams and watch the snowy sparks fly. A little competition is like the chill in the air – invigorating and exciting!
Wintry Prizes: Spice up the game by offering winter-themed rewards for the winners. It's like finding a surprise snowball in your backyard – unexpected and delightful!
Remember, creating your Winter Trivia Game is like building a snowman – each question is a snowball, and the game is your masterpiece. Get ready to have a frosty blast! 🌨️❄️
How To Put This Winter Trivia Game Template To Use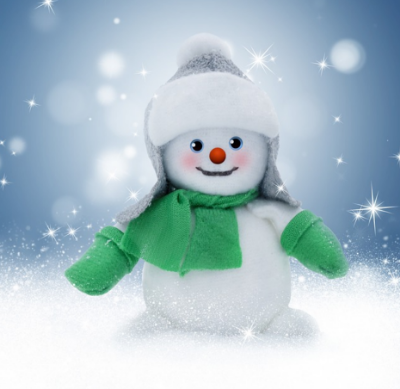 Winter Trivia
Participate in this seasonal trivia Experience and answer fun questions about winter! A great activity for K-12 students and their families to play.
Get your own copy!
1. To copy an Experience to your account, first, make sure you are logged into your Goosechase account. If you don't have an account, you can create one.
2. Once logged in, go to the Experience you wish to copy (this one!) and select the blue Copy this Template button in the upper left-hand corner of your page.
3.  After you've clicked Copy this Template, the Experience will import into your account, and you will receive a confirmation screen once the Experience has been fully copied.
4. Now that the Experience is added to your account, you can make changes and edit the Experience to make it your own, or you can use the Missions in a different Experience by accessing the Mission in your Previous Missions bank. For more detailed instructions, click here.
5. It's GOose time!
What is Goosechase?
At Goosechase, experience is everything. Originally inspired by scavenger hunts, Goosechase is an online platform that enables organizations and schools to engage, activate, and educate their communities through delightful interactive experiences. Sign up and try creating a free recreational Experience, or check out our Pricing!