PD & Conference Debrief Session Template
Are you ready to take your PD & Conference debriefs to a whole new level of engagement? With Goosechase's PD & Conference Debrief Session template, you're all set to transform standard debriefs into dynamic, interactive experiences.
It's not just about recalling information, but about making every recap an exciting journey. Dive in and make every debrief count!
🏃
Just want the template?
Skip ahead
to the end of the article for a copy that's ready to go.
What Is A PD & Conference Debrief Session?
A Professional Development (PD) & Conference Debrief Session is a structured review or discussion following a professional development event or conference. The goal is to reflect on the information presented, the knowledge gained, and the experiences had during the event.
These sessions provide an opportunity for participants to share their insights, ask questions, and discuss how they can apply what they've learned in their professional roles. This can be particularly beneficial in situations where multiple sessions or seminars were occurring simultaneously at the conference, allowing individuals who attended different sessions to share their key takeaways with each other.
In essence, a PD & Conference Debrief Session allows for the consolidation and application of new knowledge, maximizes the benefits of attending the conference, and encourages ongoing learning and development.
Who Is This PD & Conference Debrief Session Template For?
A wide array of individuals and organizations can find great value in using a PD & Conference Debrief Session template:
Conference Attendees: Individuals who've attended a conference can use this template to consolidate their learning, reflect on their experiences, and start to think about applying their new knowledge.
Team Leaders and Managers: For those who've sent their team members to a conference, this template can be an excellent tool to facilitate a session where everyone shares what they've learned and discusses how to integrate new ideas into their work.
Professional Development Facilitators: Those who organize professional development activities can utilize this template to ensure meaningful follow-up discussions and reinforce the learning outcomes.
Educational Institutions: Schools, colleges, and universities can use this template to enhance the value of conferences or seminars attended by students or staff.
Non-profits and Community Organizations: These groups can use this tool to review the insights and ideas from a conference or seminar and plan how to implement them into their mission or operations.
Essentially, any organization or individual that participates in or organizes professional development activities or conferences can significantly benefit from the Goosechase PD & Conference Debrief Session template.
Tips For Creating Your Own PD & Conference Debrief Session Experience
Taking flight with your first PD & Conference Debrief Session? Here's how to ensure a smooth and successful landing with Goosechase!
Set Clear Objectives: Understand what you want to achieve from the debrief session. Whether it's sharing key takeaways, discussing implementation strategies, or addressing questions, having clear objectives can guide your planning.
Engage Your Flock: Encourage active participation. After all, a debrief is all about sharing experiences and insights. Foster a comfortable environment where everyone feels free to contribute.
Honk Out the Highlights: Help participants hone in on the most crucial takeaways from the conference. These could be key learning points, innovative ideas, or memorable experiences.
Feather in Future Actions: Discuss how the knowledge can be applied in practical scenarios. Create a game plan for implementing the new insights into your work or organization.
Fly Back for Feedback: Remember to collect feedback on the debrief session. This will help you refine and improve future debrief sessions.
Keep these tips in mind, and you're set for a honk-tacular debrief session. Happy planning!
How To Put This PD & Conference Debrief Session Template To Use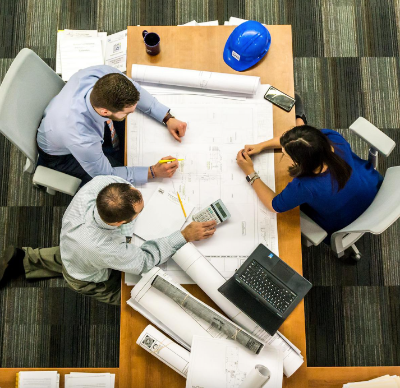 PD & Conference Debrief Session
Use this Experience during or after a large conference or professional development to debrief the learning across the organization.
Get your own copy!
1. To copy an Experience to your account, first, make sure you are logged into your Goosechase account. If you don't have an account, you can create one.
2. Once logged in, go to the Experience you wish to copy (this one!) and select the blue Copy this Template button in the upper left-hand corner of your page.
3.  After you've clicked Copy this Template, the Experience will import into your account, and you will receive a confirmation screen once the Experience has been fully copied.
4. Now that the Experience is added to your account, you can make changes and edit the Experience to make it your own, or you can use the Missions in a different Experience by accessing the Mission in your Previous Missions bank. For more detailed instructions, click here.
5. It's GOose time!
What is Goosechase?
At Goosechase, experience is everything. Originally inspired by scavenger hunts, Goosechase is an online platform that enables organizations and schools to engage, activate, and educate their communities through delightful interactive experiences. Sign up and try creating a free recreational Experience, or check out our Pricing!