New York City Trip Template
Ever dream of an adventure in the bustling heart of the Big Apple? Say hello to our New York City Trip Template!
We're redefining city exploration, turning every iconic landmark and hidden gem into an exciting part of your journey. Get ready to engage with New York City in a way that's interactive, fun, and absolutely unforgettable!
🏃
Just want the template?
Skip ahead
to the end of the article for a copy that's ready to go.
What Is A New York City Trip Template?
The New York City Trip Template is an interactive, game-like experience designed to help you explore the vibrant city of New York in a unique and engaging way.
Using our platform, the city becomes your playground. You'll engage with Missions that may lead you to famous landmarks, hidden gems, and culturally significant sites throughout New York. You might be tasked with finding specific historical markers in Central Park, identifying architectural styles in the city skyline, or capturing the vibrancy of Times Square through a photo challenge.
This isn't your typical guided tour - it's a self-directed journey that brings a sense of excitement and discovery to your city exploration. It can be enjoyed solo or in teams, making it a great option for family outings, school trips, team building, or even just a fun day out with friends.
In essence, our New York City Trip Template turns sightseeing into an immersive, interactive game, making your city exploration experience much more engaging and memorable.
Who Is This New York City Trip Template For?
The New York City Trip Template is designed to add a fun, interactive element to city exploration, making it beneficial for a wide variety of users:
Tourists: Individuals or groups visiting New York City can use this template to discover the city in an interactive and engaging way. It's a fresh alternative to traditional city tours, turning sightseeing into an exciting game.
Educators and Students: School groups visiting the city can use the template as an educational tool. It's a fun way to teach students about the city's history, culture, and architecture.
Team Building Facilitators: Companies and organizations could use this template as part of their team building activities. It's a great way to strengthen bonds among team members while exploring the city.
Event Planners: For planners hosting events in New York City, this template could be an innovative addition to their itinerary, providing a unique experience for attendees.
Local Residents: Even those who live in New York could use this template to rediscover their city or provide a fun activity for visiting friends and family.
In essence, anyone looking to explore New York City in a fresh, engaging, and fun way could benefit from the New York City Trip Template.
Tips For Creating Your Own New York City Trip Experience
Ready to cook up your own Big Apple adventure with our New York City Trip Template? Here are some tips to help you create an exploration quest that's more buzzing than Times Square!
Know Your City: Start by familiarizing yourself with New York City's landmarks, neighborhoods, and hidden gems. The more you know about the city, the more engaging and diverse your game can be. Remember, it's all about having a "goose" time while exploring!
Define Your Objectives: Are you trying to educate, entertain, or both? Clearly defined objectives will help you design Missions that hit the mark, whether that's on Broadway or in Central Park.
Balance is Key: Like a New York bagel with just the right amount of cream cheese, balance your game with a mix of easy, medium, and hard Missions. This ensures it's accessible for all players, from Brooklyn rookies to seasoned Manhattanites.
Test Your Game: It's a good idea to give your game a trial run. Even if you think you've designed the Empire State Building of games, it never hurts to test!
Gather Feedback: Just like a good New York slice, your game can always use some tweaking. Don't shy away from feedback - it'll help you perfect your recipe for a top-notch city trip!
So, get started, have fun, and remember - every Mission is another bite of the Big Apple!
How to Put This New York City Trip Template to Use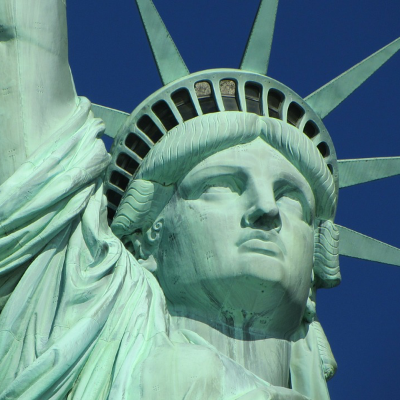 New York City Trip
Get your own copy!
1. To copy an Experience to your account, first, make sure you are logged into your Goosechase account. If you don't have an account, you can create one.
2. Once logged in, go to the Experience you wish to copy (this one!) and select the blue Copy this Template button in the upper left-hand corner of your page.
3.  After you've clicked Copy this Template, the Experience will import into your account, and you will receive a confirmation screen once the Experience has been fully copied.
4. Now that the Experience is added to your account, you can make changes and edit the Experience to make it your own, or you can use the Missions in a different Experience by accessing the Mission in your Previous Missions bank. For more detailed instructions, click here.
5. It's GOose time!
What is Goosechase?
At Goosechase, experience is everything. Originally inspired by scavenger hunts, Goosechase is an online platform that enables organizations and schools to engage, activate, and educate their communities through delightful interactive experiences. Sign up and try creating a free recreational Experience, or check out our Pricing!