Engaging Hybrid Team Building Template
Welcome to the world of Goosechase, where team building is reimagined.
With our Engaging Hybrid Team Building template, your team - no matter where they are - can dive into a shared, interactive experience. Ignite team spirit, encourage collaboration, and inject some energy into your team dynamic. Let's turn your team-building into an unforgettable adventure with Goosechase!
🏃
Just want the template?
Skip ahead
to the end of the article for a copy that's ready to go.
What Is Hybrid Team Building?
Hybrid team building is a unique approach designed to engage team members who are working both in a traditional office environment and remotely from various locations. As many companies have adopted a hybrid work model, where some employees work in the office and some from home or other remote locations, there's been a need to evolve team building activities to include everyone, no matter where they are.
In a hybrid team building activity, everyone participates at the same time, often through a digital platform. These activities can include problem-solving tasks, creative challenges, or interactive games that can be completed wherever the team member is located.
The goal is the same as traditional team building: to foster communication, improve collaboration, build trust, and create a sense of camaraderie among team members. However, hybrid team building has the added challenge of making sure remote team members feel as included and valued as those who are physically present in an office environment.
By providing shared experiences, hybrid team building helps bridge the gap between in-office and remote workers, ensuring a unified, engaged, and high-performing team.
Who Is This Engaging Hybrid Team Building Template For?
An Engaging Hybrid Team Building template is an invaluable tool for a variety of individuals and groups:
Companies with a Hybrid Workforce: Businesses with employees spread out across multiple locations, including both in-office and remote workers, could greatly benefit. The template ensures everyone is included, fostering cohesion among geographically dispersed team members.
Human Resources and Team Leads: Those responsible for fostering team cohesion and improving employee engagement can use this template to create meaningful, fun, and productive team building activities.
Event Planners: Those in the business of planning corporate events or team building sessions could use this template to offer unique, engaging, and inclusive experiences to their clients.
Educational Institutions: Schools or colleges with a mixture of in-person and remote learners can use this template to encourage collaborative learning, foster community spirit, and facilitate student engagement.
Non-profit Organizations: Such groups can leverage this template to build unity and strengthen relationships among hybrid teams of volunteers and staff.
Consultants and Coaches: Business coaches or consultants can use the template to enhance their services, offering engaging team building solutions to clients working in a hybrid model.
Anyone seeking to promote unity, communication, and team spirit in a hybrid environment would find the Engaging Hybrid Team Building template an excellent resource.
Tips For Creating Your Own Engaging Hybrid Team Building Experience
Diving into the world of creating an engaging hybrid team building experience with Goosechase? It's easier than herding geese! Here are some tips to get you off to a flying start:
Identify Your Goals: Have a clear picture of what you want your team to gain from this experience. Is it better communication, increased trust, or perhaps a burst of team spirit? Once you know, you'll have a straighter flight path!
Include All Gaggle Members: Make sure all tasks and activities can be completed by team members both at home and in the office. An inclusive approach ensures nobody feels like they've flown south for the winter.
Make it Interactive: Goosechase is all about fun and engagement. Include missions that require interaction between team members, whether they're sharing the same pond or paddling in different waters.
Test Fly Your Plan: Before launching your event, try out the activities yourself. You might spot a few opportunities for improvements or "honk-ups" to avoid.
Feedback is Golden Eggs: After the event, gather feedback from your team. This will help you understand what worked well and what could be improved for your next flight together on Goosechase.
Remember, the goal is to create an engaging, fun, and inclusive experience that helps your team members feel more connected, no matter where they're nesting. Now, let's get quacking!
How To Put this Hybrid Team Building Template To Use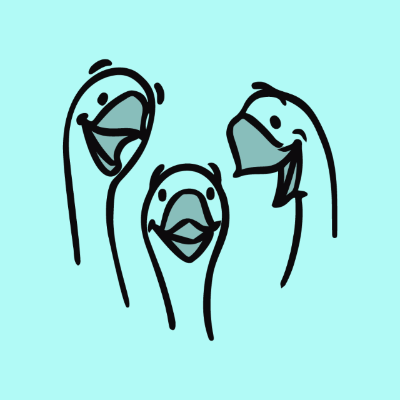 Engage-a-thon
Boost team engagement with interactive challenges, photo Missions, trivia, and more! Unleash your creativity and connect with colleagues in a fun-filled Engage-a-Thon!
Get your own copy!
1. To copy an Experience to your account, first, make sure you are logged into your Goosechase account. If you don't have an account, you can create one.
2. Once logged in, go to the Experience you wish to copy (this one!) and select the blue Copy this Template button in the upper left-hand corner of your page.
3.  After you've clicked Copy this Template, the Experience will import into your account, and you will receive a confirmation screen once the Experience has been fully copied.
4. Now that the Experience is added to your account, you can make changes and edit the Experience to make it your own, or you can use the Missions in a different Experience by accessing the Mission in your Previous Missions bank. For more detailed instructions, click here.
5. It's GOose time!
What is Goosechase?
At Goosechase, experience is everything. Originally inspired by scavenger hunts, Goosechase is an online platform that enables organizations and schools to engage, activate, and educate their communities through delightful interactive experiences. Sign up and try creating a free recreational Experience, or check out our Pricing!