Boston Scavenger Hunt Template
Welcome to an exciting new way to explore Boston!
With this Boston Scavenger Hunt template, you're set to discover the city's vibrant tapestry in a truly innovative way. Dive into the heart of Boston's rich history, fascinating neighborhoods, and hidden gems, all while embarking on an engaging, interactive journey. This Boston Missions template offers an optimistic, unique, and fun-filled exploration of this remarkable city.
🏃
Just want the template?
Skip ahead
to the end of the article for a copy that's ready to go.
What Is A Boston Scavenger Hunt?
A city-wide scavenger hunt is an engaging activity where participants embark on a series of missions designed to explore various elements and locations within a city. These missions could involve locating specific landmarks, uncovering local trivia, engaging with local culture, and more. The goal is not just to complete these missions, but also to gain a deeper appreciation and understanding of the city itself.
This activity becomes a fun and interactive way to explore the city, whether you're a local discovering new aspects of your home or a tourist wanting a unique and immersive experience. It's a flexible activity, which can be done individually or in teams, and at your own pace.
Specifically, a Boston Scavenger Hunt would entail a similar structure but focused on the city of Boston. The missions in this scavenger hunt would guide you through the historical landmarks, cultural hotspots, notable neighborhoods, and hidden gems that make Boston unique. For instance, you might have a mission at the iconic Fenway Park, explore the famous Freedom Trail, or discover a lesser-known piece of trivia about Boston's rich history.
Who is this Boston Scavenger Hunt Template For?
A Boston Scavenger Hunt template, or Boston Missions, can be beneficial for a wide range of individuals and groups:
Educational Institutions: Teachers can use these Missions to create interactive field trips, helping students learn about Boston's rich history, architecture, and culture in a fun and engaging way.
Tourists: Instead of a conventional tour, visitors to Boston can use the Scavenger Hunt template to explore the city at their own pace, discovering hidden gems and popular landmarks alike.
Corporate Teams: Companies looking for team-building activities can use these Missions to encourage collaboration, problem-solving, and fun outside the office environment.
Event Organizers: For events like festivals or community gatherings, a Boston Scavenger Hunt can be a great way to engage attendees and encourage them to explore different parts of the city.
Local Residents: Even locals can benefit from these Missions, using them as a way to discover new aspects of their city or simply enjoy a fun day out with friends or family.
By using a pre-made template from Goosechase, these groups can easily set up their Boston Scavenger Hunt, saving time on planning and organization. The platform also provides real-time tracking, leaderboards, and easy participant communication, enhancing the overall experience.
Tips For Creating Your Own Boston Scavenger Hunt Experience
Here are some tips to make sure your interactive experience is a success:
Choose Varied Locations: Boston is a city brimming with history, culture, and breathtaking spots. Make sure your Missions lead participants to a diverse range of locations – from the famous Fenway Park to the charming streets of Beacon Hill.
Add Interactive Elements: Make your Missions more engaging by adding interactive tasks. This could involve taking a picture at a landmark, tasting a local delicacy, or finding answers to a Boston trivia question.
Keep It Fun: Remember, the aim is to create an enjoyable experience. Balance the challenging tasks with some easy, fun ones to keep the enthusiasm high.
Consider Your Audience: If your Missions are aimed at families, include child-friendly tasks. If it's a team-building activity, include tasks that encourage collaboration and teamwork.
Test Run: Do a test run of your Missions to ensure they're achievable and fun. This way, you'll catch any potential hiccups before the actual event.
Use Goosechase Features: Make use of the live leaderboard, real-time updates, and interactive map features on Goosechase to keep the Missions lively and competitive.
How To Put This Boston Scavenger Hunt Template To Use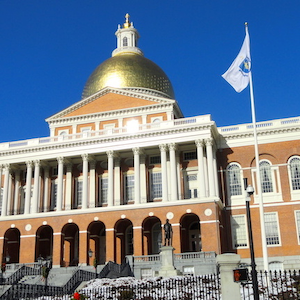 Boston Scavenger Hunt
Explore some of our favorite Boston Scavenger Hunt Landmarks like never before!
Get your own copy!
1. To copy an Experience to your account, first, make sure you are logged into your Goosechase account. If you don't have an account, you can create one.
2. Once logged in, go to the Experience you wish to copy (this one!) and select the blue Copy this Template button in the upper left-hand corner of your page.
3.  After you've clicked Copy this Template, the Experience will import into your account, and you will receive a confirmation screen once the Experience has been fully copied.
4. Now that the Experience is added to your account, you can make changes and edit the Experience to make it your own, or you can use the Missions in a different Experience by accessing the Mission in your Previous Missions bank. For more detailed instructions, click here.
5. It's GOose time!
What is Goosechase?
At Goosechase, experience is everything. Originally inspired by scavenger hunts, Goosechase is an online platform that enables organizations and schools to engage, activate, and educate their communities through delightful interactive experiences. Sign up and try creating a free recreational Experience, or check out our Pricing!