Prepare for a day of exploration, where training takes a lively twist, from capturing "silly" team moments to sharing valuable classroom insights.
Build out a whole day of fun and training for teachers, using this template as a starting point. Say goodbye to traditional PD Day routines and embrace an innovative approach that makes learning an exciting journey.
🏃
Just want the template?
Skip ahead
to the end of the article for a copy that's ready to go!
What Is A Faculty PD Day?
Imagine a day dedicated solely to enhancing the skills and knowledge of educators. A Faculty Professional Development (PD) Day is a specialized event where teachers and school staff engage in targeted training, workshops, and activities designed to refine their teaching techniques, stay updated on the latest educational trends, and collaborate with peers. It's a day when educators gather to learn, share experiences, and grow professionally, ultimately enriching their ability to provide the best possible education to their students.
Who Is This Faculty PD Day Template For?
Teachers and Educators: Faculty PD Day templates are tailor-made to enhance the professional growth of teachers. They offer fresh insights, strategies, and resources to improve teaching methods, ultimately benefiting the quality of education provided to students.
School Administrators: Administrators can utilize PD Day templates to curate impactful training sessions for their teaching staff. This ensures that teachers remain updated on pedagogical trends and educational advancements.
Education Organizations: Organizations focused on educational development can use PD Day templates to structure effective training programs for their members. This facilitates continuous learning and growth within the educational community.
Professional Development Coordinators: Those responsible for organizing professional development activities can utilize the template to craft engaging and comprehensive PD Day events, providing educators with a structured and impactful learning experience.
Education Consultants: Consultants specializing in educational improvement can leverage PD Day templates to design insightful workshops and training sessions for schools and educational institutions, contributing to their growth and development.
In essence, anyone within the educational landscape who is dedicated to improving teaching methods, fostering professional growth, and enhancing the overall quality of education can greatly benefit from using a Faculty PD Day template.
Tips For Creating Your Own Faculty PD Day Experience
Here are some tips to set the stage for a PD Day that's both enlightening and entertaining:
Growth Galore: Curate challenges that align with your learning objectives. Remember, it's all about growth, so let's plant the seeds of knowledge!
Laughter Infusion: Inject humor into your challenges – after all, learning is more enjoyable with a side of laughter. Let's turn PD Day into a "punny" adventure!
Collaboration Challenge: Design challenges that foster teamwork and collaboration. Remember, great minds think "student-spectacularly" alike!
Expert Experiences: Invite guest experts for interactive challenges. It's like a masterclass that adds a touch of stardom to your PD Day.
Tech-Savvy Tweaks: Embrace technology! Incorporate multimedia challenges – videos, photos, or recordings – to give your PD Day a modern twist.
Innovative Insights: Encourage sharing of innovative classroom practices. It's like a treasure trove of teaching tips, where everyone's a winner.
Prizes with Pizzazz: Offer prizes that make your educators flap with excitement. Think trophies that say "Learning Dynamo" or goodies that shout "Educator Extraordinaire!"
Test and Tweak: Before the big day, run a trial to fine-tune challenges. Ensure your PD Day is as seamless as a perfect lesson plan.
So, let's transform your PD Day into an exciting growth adventure. Get ready for a day of learning that's as captivating as your favorite classroom stories! 📚🎉
How To Put This Faculty PD Day Template To Use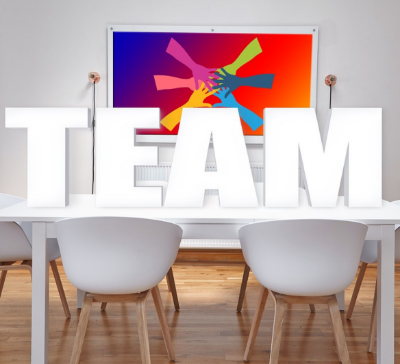 Faculty PD Day
A great way to welcome teachers and staff back to school or have fun team building! Get to know your colleagues and school building together by completing these Missions!
Get your own copy!
1. To copy an Experience to your account, first, make sure you are logged into your Goosechase account. If you don't have an account, you can create one.
2. Once logged in, go to the Experience you wish to copy (this one!) and select the blue Copy this Template button in the upper left-hand corner of your page.
3.  After you've clicked Copy this Template, the Experience will import into your account, and you will receive a confirmation screen once the Experience has been fully copied.
4. Now that the Experience is added to your account, you can make changes and edit the Experience to make it your own, or you can use the Missions in a different Experience by accessing the Mission in your Previous Missions bank. For more detailed instructions, click here.
5. It's GOose time!
What is Goosechase EDU?
Goosechase is an online platform that helps educators create and run interactive learning experiences in their classrooms and beyond. Sign up and try creating an Experience, or contact us to learn more about our school and district-wide solutions!