What does a Staff Software Engineer do at Goosechase?
The Goosechase flock is small but mighty, and as Head of People, I don't think I'm being biased when I say, our success as a company can 100% be attributed to the strength of our people! (Ok, maybe a little biased).
The saying goes, "birds of a feather flock together", but I don't know that quite rings true here. Our team has grown over the last decade to welcome characters of all stripes, distinctly unique individuals whose biggest commonality is that we've chosen to fly this path together (and have a good time while we're at it). The Goosechase you know to be clever, cheeky, and fun is a direct reflection of the personalities that make up this team, and we thought it would be cool to spotlight what makes us tick!

Allow me to introduce you to Jamie Hale: musician, role playing game aficionado, father of 2, and Goosechase's Staff Software Engineer.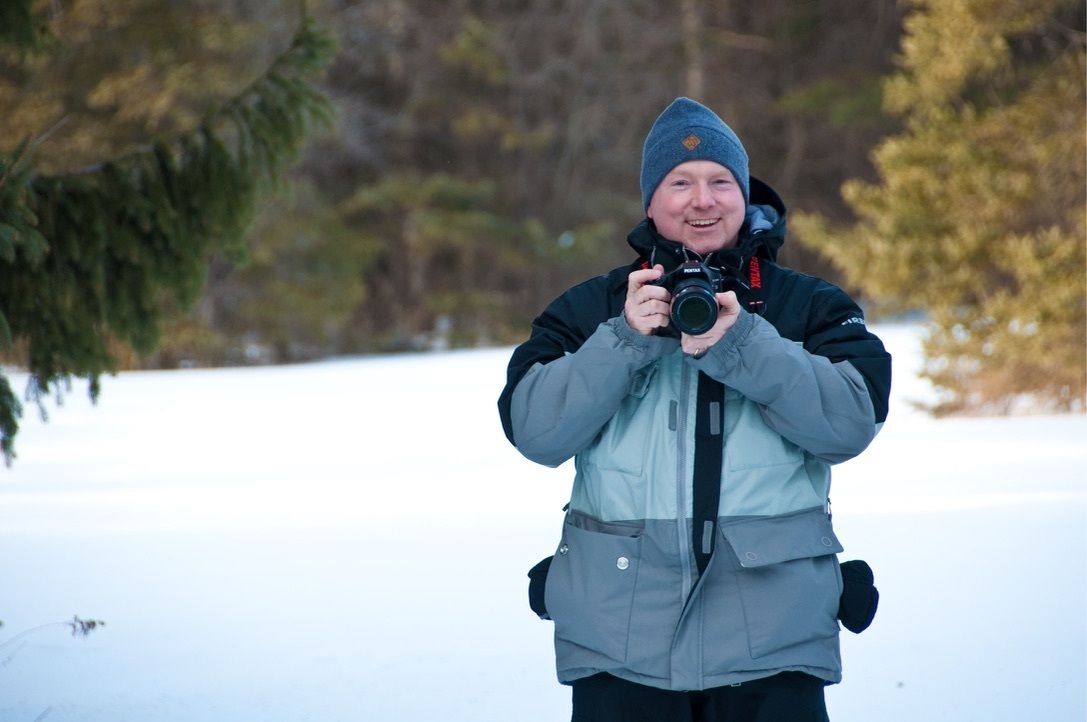 Natasha Delisle-Barrow, Head of People: Let's start with the question on everyone's mind, what does a Staff Software Engineer do?
Jamie Hale, Staff Software Engineer: I focus on the infrastructure and lower end of the stack - all the background systems that help the Goosechase product run safely and consistently. For the most part, I'm doing feature development, but I also fix bugs and troubleshoot security issues if they come up. We think a lot about the shape of our architecture: what it is now, what it needs to be in the future, and how we get there. As a full stack engineer, I also code, do the odd deployment and, because my role sort of sits between a couple of teams, I get to do a fair amount of the code reviews.
NDB: How did you become a Full Stack Engineer?
JH: I graduated from Computer Science back in 1998 and then worked for large companies like IBM and BMO, as well as small startups. Just before joining Goosechase I was actually developing within the nuclear power industry - just a little bit of a different industry to Goosechase. But shows the breadth of industries a role in software engineering can take you.
NDB: From nuclear power to goose puns, why did you join Goosechase?
JH: I've worked in finance, blockchain, crypto and stuff like that, worked in industrial things too, and I really wanted to find a job building things that aren't exploitative, and...terrible. Goosechase is a lovely product, helping people build fun experiences for one another. There's not a whole lot of bad you can say about that! We're contributing to the goodness in the world. I love that!
I also wanted to build a bunch of cool stuff! I was really excited about the new features being built and the plans for future features. Goosechase has an agile process, and there is a lot of customer discovery done, so - I don't want to go into too many details now - but we're building some really exciting features that I think people will love.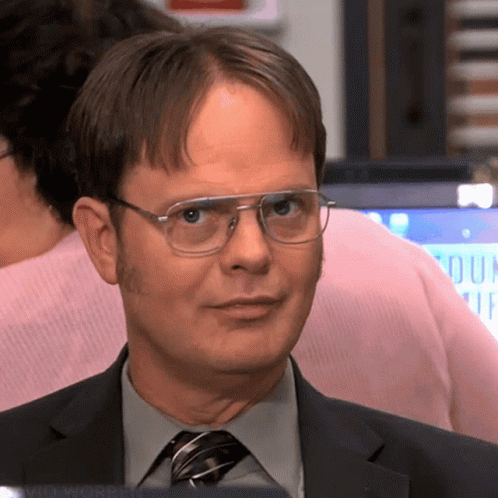 NDB: What do you enjoy most about being a member of the flock?
JH: There are 2 aspects: I get to use all the tools and technologies I enjoy working with and, I won't say it's greenfield development exactly, but I have a fair amount of control and say over what is being built and how it's being built. It's an engineer's happy place! And we're at a point in the growth of the company now, that's what we need. Engineers who like decision-making and autonomy.
Also, if I were to boil it right down, Goosechase is just full of a bunch of nice people. Building nice things. This is the first time I've worked with a team that isn't stepping on people's toes and, when conflicts do occur, people are open and kind in dealing with them. We work really well together. And that extends beyond the engineering team and into product and revenue as well.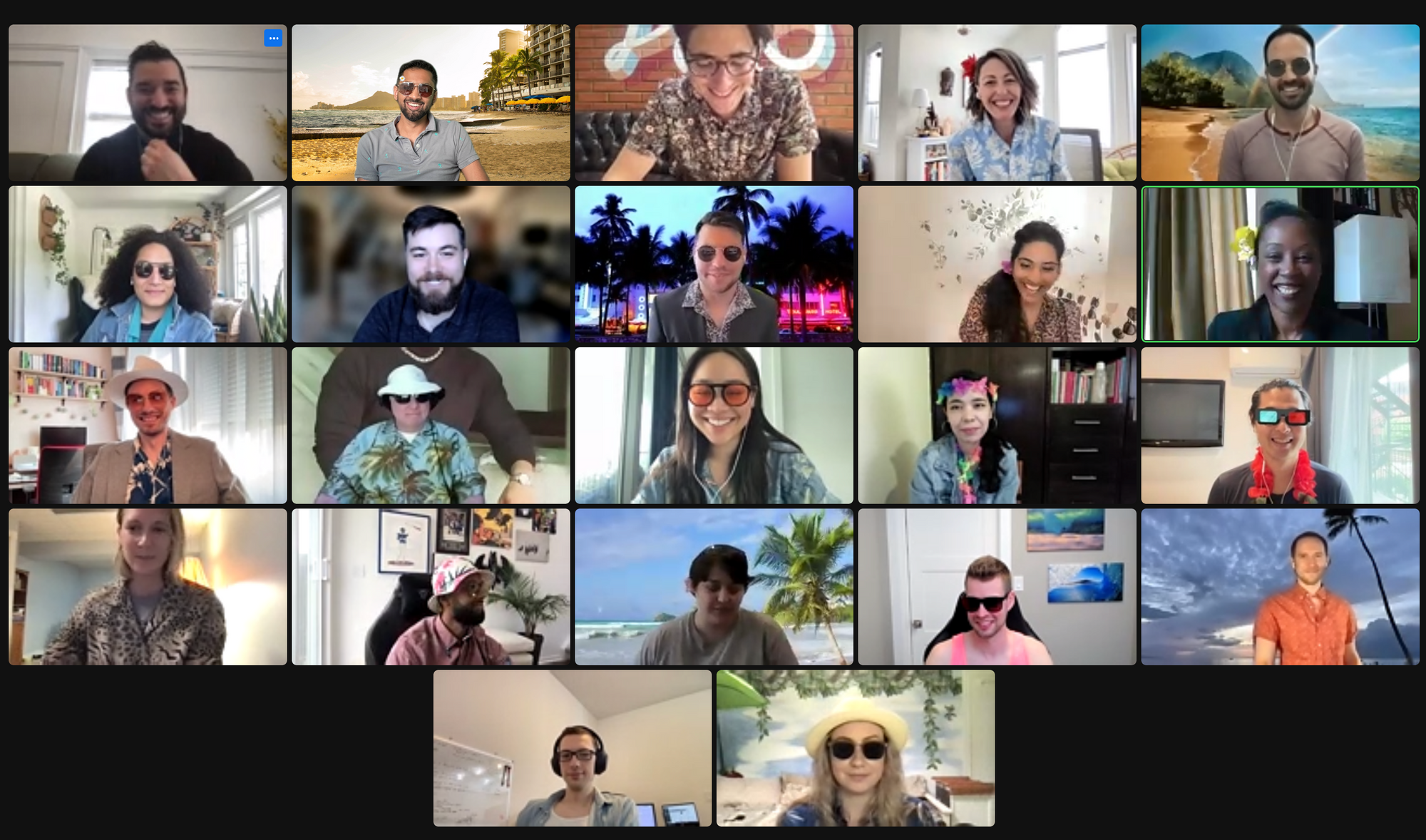 NDB: Given that the team is remote and distributed, how do you make it work so well together?
JH: I think it's the strength of the engineers, to be fair. We have a lot of people who are really keen on doing a good job. They make the effort to do what they're doing well and in order to do that, they need to stay connected, and they need to understand what everybody else is working on and how it all fits together. We're constantly asking questions of one another: "is this really the direction that we need to go"?, "how are you building this thing, because I'm building this other thing and they need to play together", etc.  Everyone has this continuous commitment and dedication towards the quality of what they do.
NDB: How would you say your role contributes to making the world a more fun, playful and human place?
JH: My job is to build the infrastructure and systems so that those that are working on user facing things, can very quickly build all the fun features that people want. I love sitting in on customer interviews and getting to hear people tell stories about how much fun they have building and running their Goosechases. And how much enjoyment their players tell them they are getting out of it. And that they are all asking them when the next Goosechase is going to start.
NDB: We've talked a lot about what you do for 4 days a week, but what do you like to do the other 3 days?
JH: The two major focuses in my life, outside of work, are music and role-playing games. I grew up playing piano (my mom was a piano teacher!), clarinet, and guitar, and picked up the drums a little later in life. I'll really play whatever's lying around - I love it, and it makes me feel good! My whole family is like that: I met my wife at band camp in high school, my daughter's studying music in university, and my son is a great bass and guitar player.
NDB: Final question, what 3 words would you use to describe life at Goosechase?
"Comfortable, fun, and challenging."
JH: The team is so solid, and it makes for a comfortable place to work. I don't dread starting the work day at all, like I have at other jobs.
It's fun because everyone is focused on accomplishing things together and solving problems, instead of just completing tasks. And everyone has a voice.
And when I say "challenging", I mean it in a good way. As an engineer, I like to be challenged. I don't want to be spending my days writing code I know how to write and just gluing pieces together. At the moment, we're working with some messaging technologies that are not something I've worked with extensively before, so as part of my job I get to learn this new tech and find out how to make it work for what I need to make it work for.  I'm increasing my knowledge and problem-solving. That's fun!

If you're interested in learning more about Jamie's experience and life at Goosechase, please connect with him on LinkedIn here.
🚀
We're always looking for friendly faces to fly with us. Check out our
Careers page
to learn more!
What is GooseChase?
GooseChase is an online platform that helps organizers create and run digital scavenger hunt experiences for team building, learning, public engagement, or a variety of other events. Sign up and try creating a free recreational game, or contact us to learn more about our enterprise solutions!