Goosechase and Cotopaxi Buddy Up for a Virtual Hike
A Hike'n Honk, that is.
Goosechase and sustainable outdoor gear brand, Cotopaxi, have partnered for an Experience exclusively available to members of Goosechase's online community, The Nest.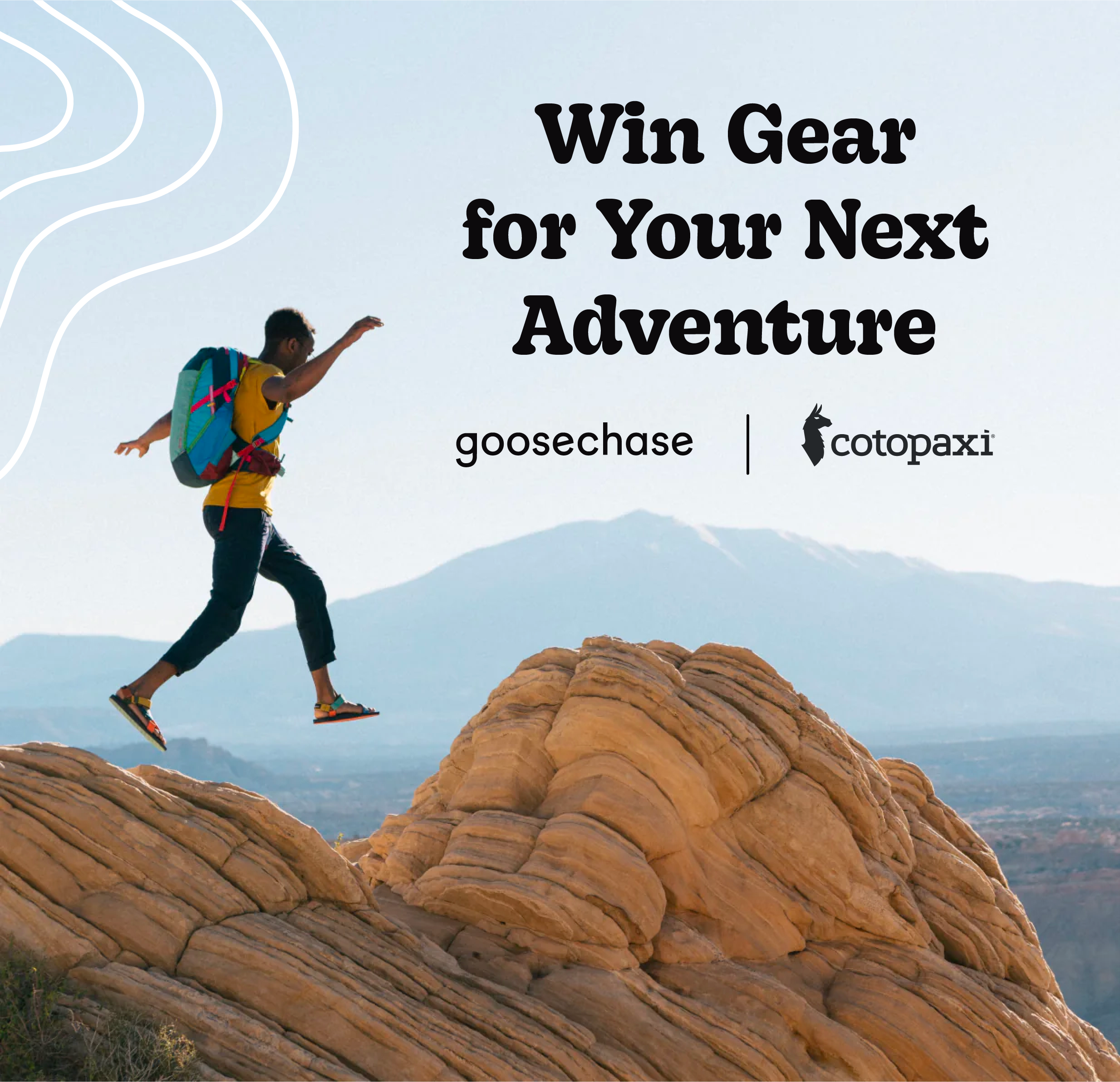 Who knew a goose and a llama were a match made in heaven? Well…we did.
According to Cotopaxi:
Adventure inspires us to see the world and make it better.
Well if that ain't us!
Cotopaxi is an outdoor accessory and apparel brand on a mission to better the world with gear that fuels both outdoor experiences and global change. In addition to producing sustainable styles from repurposed, recycled, or responsible materials, they dedicate at least 1% of their revenue to nonprofits that help communities experiencing poverty.
Cotopaxi and Goosechase share the same vision for making the world more fun, playful, and human, leaving it better than we found it.
Members of The Nest have all of April 2023 to join the Experience and win weekly prizes or one of the grand prizes - sweet gear from our friends at Cotopaxi. Interested in learning more? Join the Nest to see more details:
What is Goosechase?
At Goosechase, experience is everything. Originally inspired by scavenger hunts, Goosechase is an online platform that enables organizations and schools to engage, activate, and educate their communities through delightful interactive experiences. Sign up and try creating a free recreational Experience, or check out our Pricing!