Conquer Life is a positive energy and lifestyle brand from Bootle, UK that promotes and organizes youth leadership projects in the Bootle and Liverpool area. Their mission is to empower young people, raise future aspirations, and help develop emotional resilience to overcome disadvantages. In addition to operating VIBE, a social enterprise that organizes weekly open access youth clubs and after-school projects, Conquer Life also puts on anti-bullying primary school workshops to equip young people with the skills to become the best versions of themselves.
Conquer Liverpool Scavenger Hunt
Conquer Liverpool was a one-day family-friendly event organized by Conquer Life as a way for participants to compete in a city-wide social scavenger hunt while exploring the city. Abigail Lawrence, a member of the Conquer Life team helped facilitate the event.
"Our GooseChase game was a city-wide scavenger hunt which saw participants between 12-50 competing in challenges to win prizes. Our goals were to use the app to distribute challenges and award points while creating fun content."
Integrating Open-Ended Creative Missions
Conquer Life organizers placed photo and GPS Missions at specific landmarks such as notable buildings, statues, and offices of sponsoring companies to set down a general route for participants to follow while taking in the sights of Liverpool. Plenty of open-ended photo and video missions also allowed participants to freely express their creativity in order to score valuable bonus points. The organizers made sure to include missions that required interaction with unconventional props or city-folk in various professional roles in order to encourage players to reach out and respectfully interact with the city's environment and populace.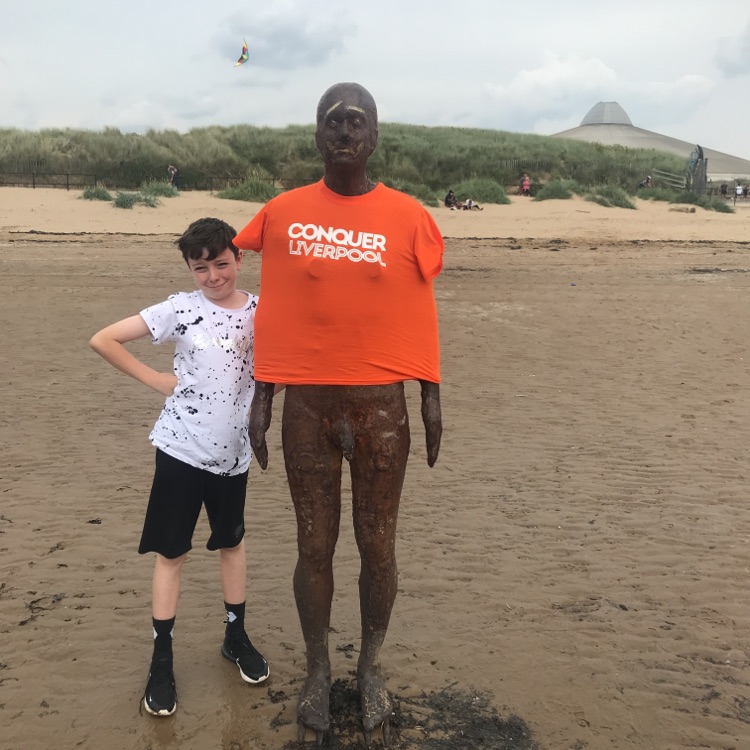 At Crosby Beach, photograph one of Anthony Gormley's Iron Men wearing a "Conquer Liverpool" T-shirt.
+80 Points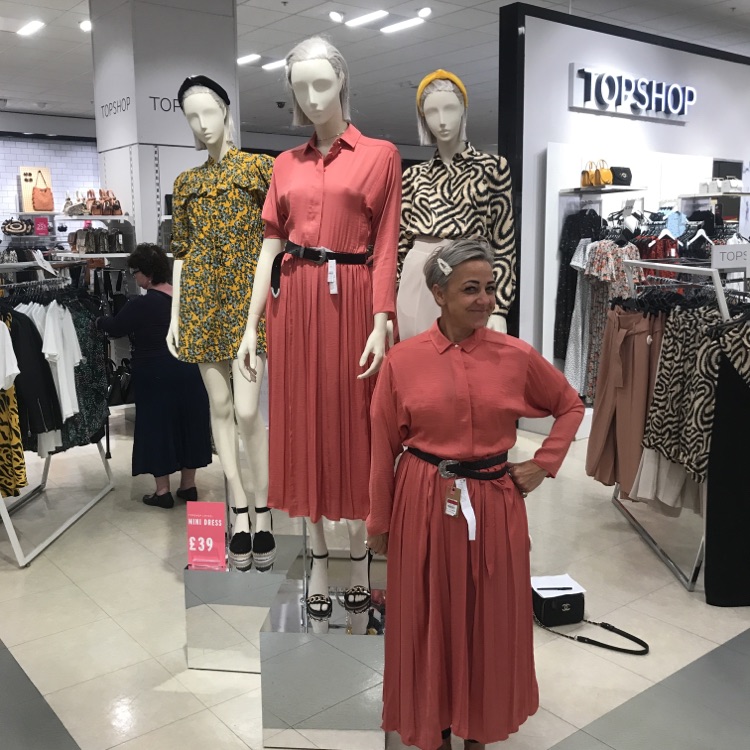 Wear the same outfit as a mannequin and stand next to it for a photo
+40 Points
Sponsorship Support
Along with receiving support from GooseChase as the platform to power the scavenger hunt, Conquer Life organizers also reached out to local businesses and organizations for partnership support in the form of prizes and venues to host participants on game day. This helped boost visibility for the event as well as provide an incentive for participants to get into a competive mindset and put in their best efforts.
Participant Feedback
"Participants all enjoyed the event and had nothing but positive things to say. Everyone was really excited to use the app and were impressed by how easy it was to upload content." - Abigail Lawrence, Conquer Life Team Member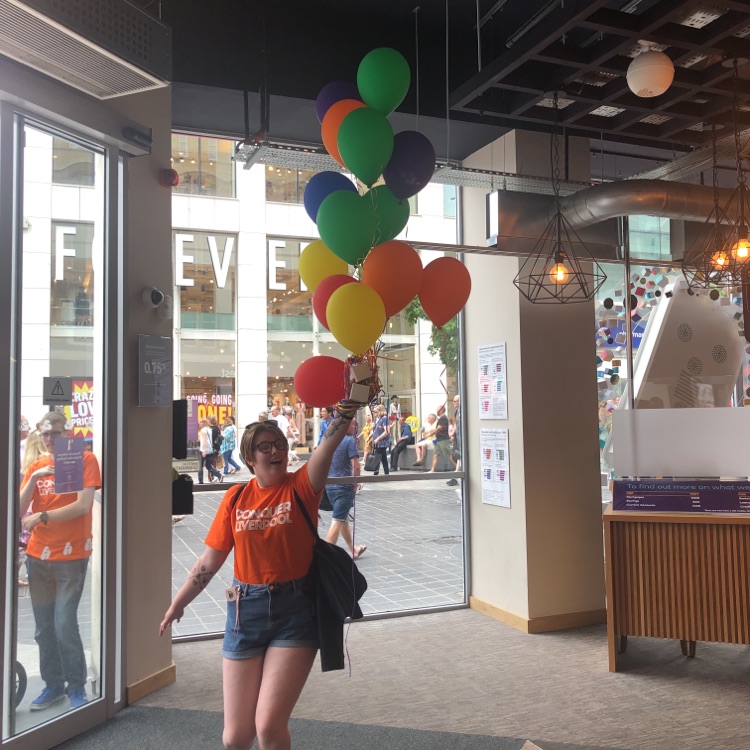 Attach 10 or more fully-filled balloons to a team member and record them looking as if they are being lifted in to the air.
+40 Points
---
If you are interested in organizing a GooseChase scavenger hunt at your next event, please refer to our Conference Solutions page for more details. You can also read our other user case studies to learn more about the numerous ways GooseChase can be utilized.
What is GooseChase?
GooseChase is an online platform that helps organizers create and run digital scavenger hunt experiences for team building, learning, public engagement, or a variety of other events. Sign up and try creating a free recreational game, or contact us to learn more about our enterprise solutions!