Virtual Water Cooler Talk: Making Social Connections in the Remote Workplace
In an actual office, you're never too far away from your colleagues and employees. In the remote world, however, distances can be as short as a few miles or as large as entire oceans apart. That can make it considerably difficult to foster connections in the virtual workplace. Those bonds between employees can be invaluable, after all, setting the tone for better productivity and a more enthusiastic workforce.
What's the solution? It all comes down to one unique and very modern concept: the virtual water cooler.
It's a 21st-century solution to the real-life water cooler where co-workers are known to gather and chat about everything from the latest viral news to the latest must-binge series on Netflix. This option gives your remote workers an opportunity to connect with one another in an informal setting. The difference, naturally, is that it's all online.
What is a Virtual Water Cooler?
On a normal work day, professionals can stop and chat at any time. Any of these conversations provide prime opportunities for socialization and connection on the regular. What happened on last night's episode of everyone's must-binge show? Where's everyone going tonight? All fair game. In the remote world, the virtual water cooler offers the perfect equivalent!
It's the solution remote workers maybe didn't realize they needed. Real talk, though: If you miss those fun chats with your co-workers, you can enjoy the very same experience in a virtual setting. The digital water cooler makes it possible to build those valuable relationships at any time.
It's essentially a digital version of a break room, providing remote employees with a chance to mix, mingle, chat, and generally relax when needed throughout the day. There's even an opportunity to play games! It's the anti-meeting that eschews the traditional elements of, say, your morning Zoom meeting or your late-afternoon phone calls. It's a casual, low-key, relaxed club of sorts where people can feel free to be themselves, without the constraints of work rules and guidelines.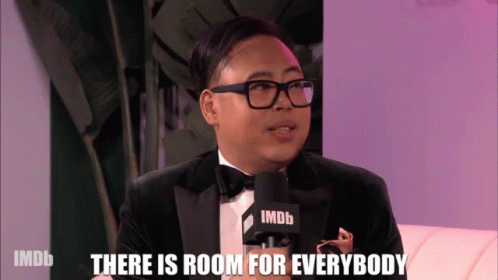 Virtual water coolers benefit businesses in countless ways. From building rapport to strengthening relationships, the team-building activities you incorporate into your digital water cooler can transform your remote workplace completely. There's nothing mandatory about them — and that's the beauty of them. There's a free-for-all quality that makes them especially appealing. Your team can pull up a virtual seat anytime and chill at the water cooler for as long (or little) as they'd like. A different kind of bonding can occur in this type of environment, helping those bonds between employees grow stronger as a result. You can even consider it a valuable tool in appealing to quality applicants and strengthening employee retention.
Don't confuse your everyday virtual water cooler with your larger team-building efforts, though - and they're equally important. One is always present, whenever employees want to take a few minutes and chill with their co-workers. Team-building is a more concentrated, scheduled effort that could include anything from fundraisers to retreats with the group.
Why Are Virtual Water Coolers Important for a Remote Team?
A wise man once said stop, collaborate, and listen. That's the kind of dynamic that takes any healthy workplace to the next level. Everyone's connected, everyone's fully engaged, and everyone is fueled to create, to share, and to focus on the common goal. That's exciting — and you can recreate those vibes just as easily in the remote workplace when you offer your team the chance to really connect.
This is where the virtual water cooler really shines. It's an opportunity for interpersonal relationships to flourish. After all, connecting behind the screen is a little different than rolling up to a co-worker's desk when the mood strikes. You want to be so much more for your employees than "the company." You want to build a culture — and that often stems from supportive opportunities just like these. It just requires a little extra effort in the virtual world.
We know that well: Goosechase has been remote since its inception in 2011, so we've got a lock on creating the happiest digital workforces around! People will flock to your company with the same zeal when it becomes clear that you value the importance of cultivating a solid remote culture.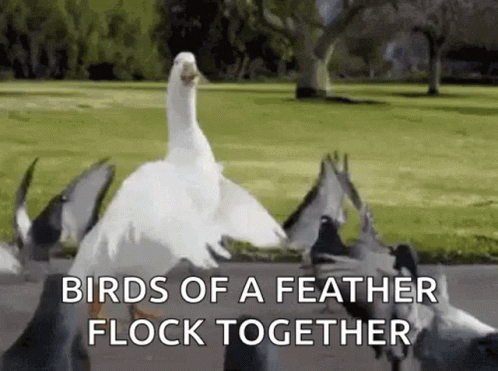 Benefits of a Virtual Water Cooler
They improve Employee Engagement
When your employees are fully connected and engaged off the clock, they're more likely to communicate efficiently when they're on the clock. This more laid-back environment can inspire relaxed, even personal conversations between co-workers. What's everyone eating to fuel up for the day? What's your go-to playlist? Who's going to win the big game this weekend?
Think of it this way: conventional water coolers are just a part of the furniture in an office setting. They're valuable, but they don't stand out because they're just vehicles to conversation. In that sense, the valued engagement that makes employee connection and collaboration so important to the bottom line is always humming in the background, too.
Not so in a remote world, where you need to take some extra steps to foster bonding opportunities that motivate everyone to relax and open up. That said, the virtual water cooler can do so much more than inspire a fun catch-up conversation. It can inspire new ideas, encourage people to share their feelings and concerns, and reinforce a sense of camaraderie. Those are all key to fostering a happy and emotionally healthy workforce that's ready to show up and do their work. Here are more employee engagement ideas.
They encourage teamwork
The motivation for teamwork is typically developed in more social settings, where people get to know one another in person, bounce ideas off of each other, and discover everyone's strengths in real time. Virtual water cooler conversations allow for that type of growth in a digital setting. Think of it as a break room for informal meetings. Sure, you can shoot the breeze as you discuss the cool trip you took over the weekend, but don't discount the value of it from a professional perspective, either.
Those mini bonding sessions that take place in the virtual setting all add up to greater trust between employees. With that type of camaraderie comes even more motivation to get the job done. You might be surprised at the types of innovations that are borne from the digital water cooler. Once employees start talking, there's no telling where the conversation might lead and what that might mean for your company.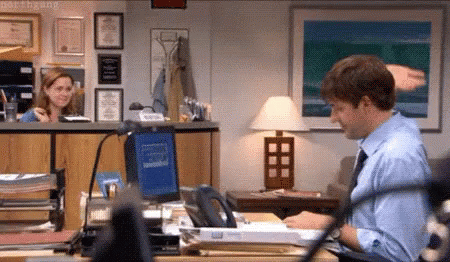 How to Create a Virtual Water Cooler
Your online hangout can be built with your choice of video conferencing software or a group chat program. While chatting is a good first step, you can foster much deeper connections between remote employees by using video as your main source of communication. With video conferencing, you can create "break rooms" where everyone can meet at different times of the day to catch up — whenever they want, at any time of the day. Whether they're on their coffee break, eating lunch, or just want to take a breather after a tough phone call or a challenging deadline, they can find some peace and quiet in this virtual space.
The beauty of this option is that it's easily accessible from anywhere. Clacking away at the keyboard in the coffee shop. Flying around town getting things done. Whatever's going on, they can tap into the virtual water cooler and quickly connect with everyone else who's present.
Want to go the chat route? That works, too! You can create dedicated rooms for your team to connect — maybe a virtual #water-cooler channel, or several mini channels devoted to different topics. They can pop in whenever they want for a casual hang or to talk about anything, work or otherwise.-
Here are some of our team's most active Slack channels; catch us popping in and out of these allll day!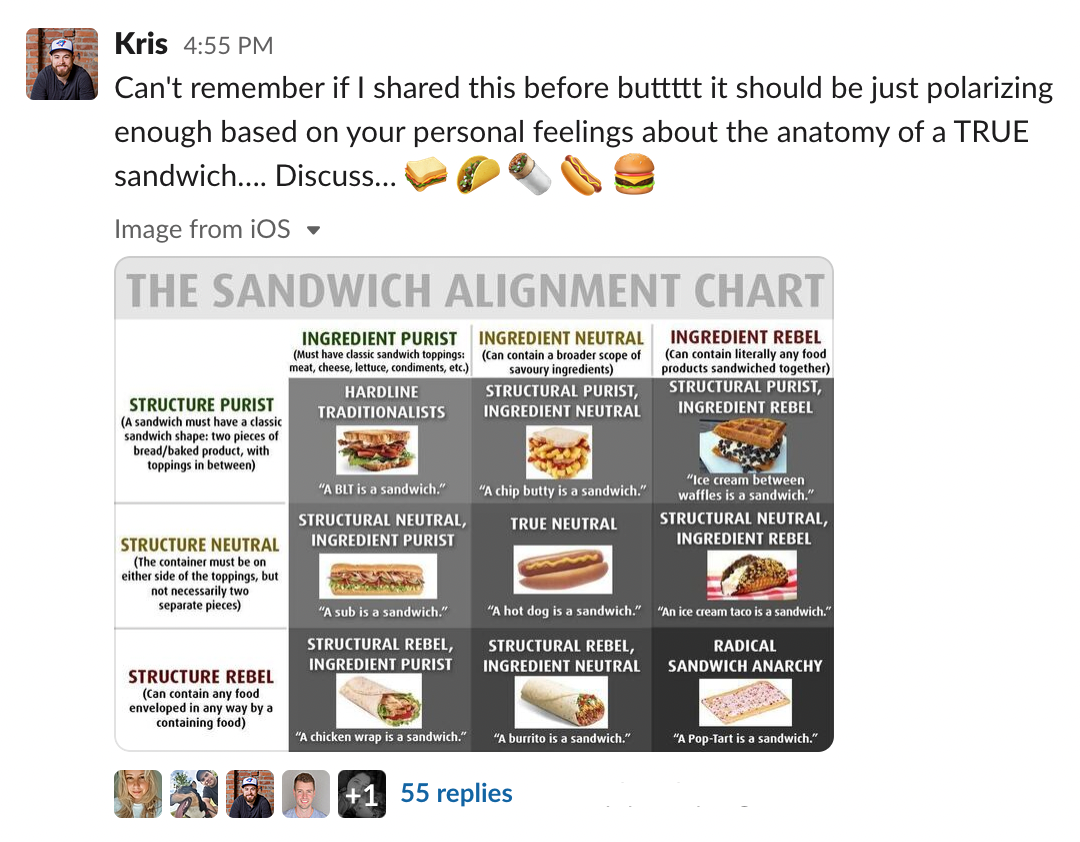 If you think about it, Twitter essentially hosts the ultimate virtual water cooler. Conversation is digestible and always just a keyboard stroke away. People pop in and out all day, checking in and chiming in on whatever topics they're interested in. This screengrab of one of the first iterations of the Twitter, back then "Twttr", says it all - "If you have a cell and can txt, you'll never be bored again...EVER!"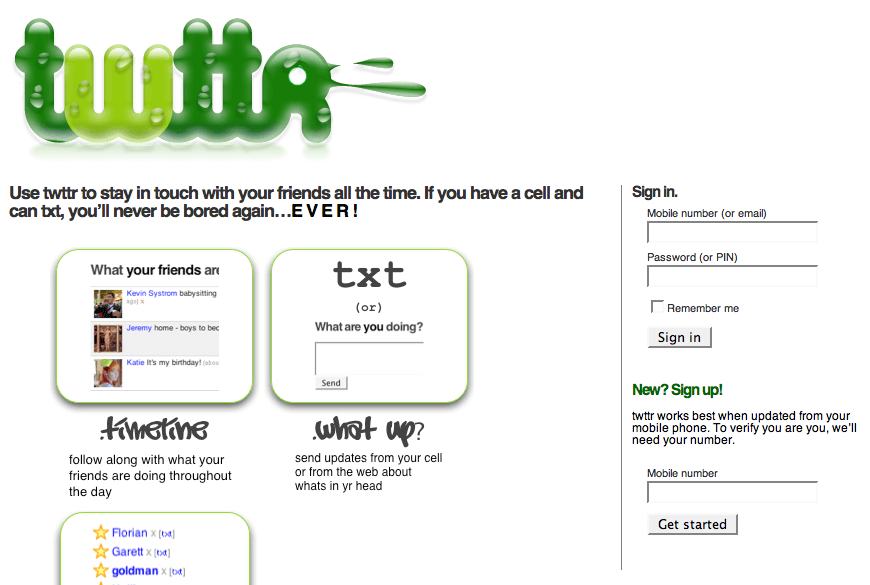 Activities You Can Create for a Virtual Water Cooler

So how do you set up a virtual water cooler? Building relationships is a big part of making memorable water cooler moments. Remember, this isn't a one-time thing: it's an ongoing, always-open spot, kind of like the 24-hour café you called your second home during your college days. If you need some help shaking up the conversation every now and then, here are some ideas to consider:
Proud pet parents: How about a virtual pet channel where everyone's furry family members get the bragging rights they deserve? That's sure to start a few virtual water cooler chats! Make it a contest for showing off the most creative picture possible.
Getting to know you: If your employees are dotted all over the place, odds are they don't really know each other. Use Goosechase to make getting to know one another an adventure! Keep it fresh, fun, and silly. No seriousness allowed at the virtual water cooler! Fun activities include giving your co-workers a tour of your neighborhood, showing off the most creative lunch of the day, or competing for "funniest novelty mug". It's all about making some fresh memories off the clock. Let your Goosechase Experience run throughout the month, so your team is compelled to come back to check out new Missions whenever they're released. That's a great way to support constant engagement — and it means everyone has a chance to participate when they're available.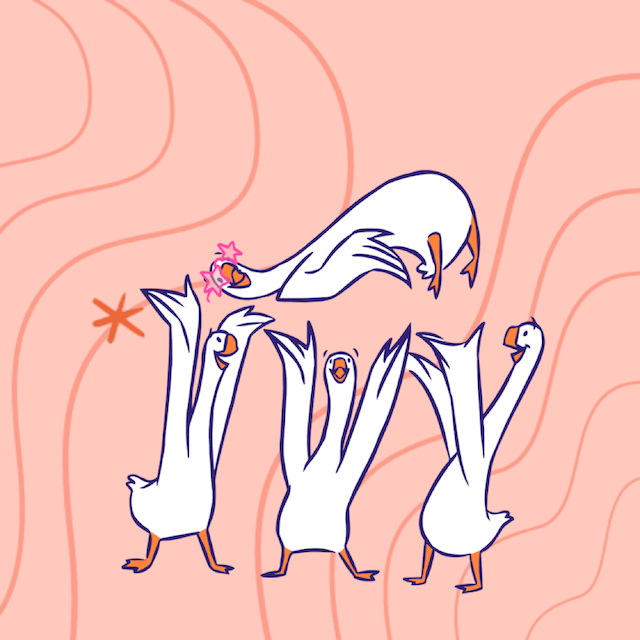 More than a name: Let's get to know each other!
Get your team members mixing and mingling with this getting-to-know-you Goosechase Experience!
Get your own copy!
Test your knowledge: How well do your people keep up with current events? Or historical events, for that matter? Make this online trivia game a blast by mixing up the subjects so everyone has a fair shot. Include things like general knowledge, sports, music and entertainment to keep it fun. Our team gets competitive over (aptly named!) Water Cooler Trivia every Monday.
Water cooler events: Time to get a little silly! Or crazy. Or wacky. Or downright goofy. No holds barred. Anything goes at the virtual water cooler — precisely because there are no rules and zero participation requirements for employees. But, making it fun makes it more appealing for everyone! Whether it's a quirky cooking challenge (make a meal with whatever you have in your fridge) or a surprise Goosechase Experience with some Missions that encourage them to get their move on, there are plenty of ways to make yours a water cooler to remember. Check out our list of fun ideas for your next work event.
Ask personal questions: Get to know your coworkers better with a virtual activity you'll be cracking jokes about at team meetings to come. Asking (workplace-friendly!) "truth or dare" or "would you rather?" type questions is definitely bound to make things interesting. Of course, no one's required to take part — that's just another advantage of virtual water cooler activities. People participate as they please.
Companies the world over rely on Goosechase to take their collaborative goals to the next level. Our platform makes it incredibly simple to make any bonding vision a reality. You can create the ultimate water cooler that's lively, engaging, and pure fun for your employees. Develop fun games, contests, and ongoing events from scratch or use our Goosechase Experience and Mission templates. Invite your team members and you'll be surprised how many people join in! It's sure to transform your remote team into a solid, engaged group that loves to connect on a regular basis.
The bottom line: You can cultivate the ultimate remote experience by incorporating a virtual water cooler. Supporting a healthy and vibrant company culture, it encourages casual conversations, spontaneous connections, and the best kinds of bonds between employees.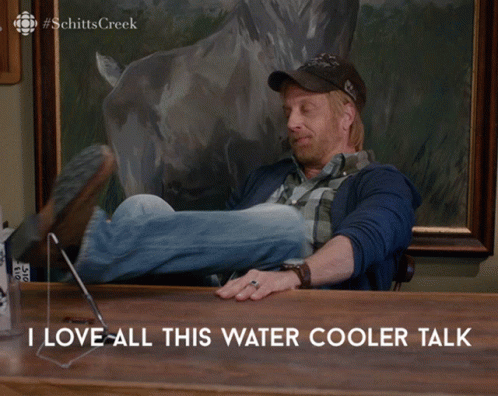 What is Goosechase?
Goosechase is an online platform that helps organizers create and run digital scavenger hunt experiences for team building, learning, public engagement, or a variety of other events. Sign up and try creating a free recreational game, or contact us to learn more about our enterprise solutions!