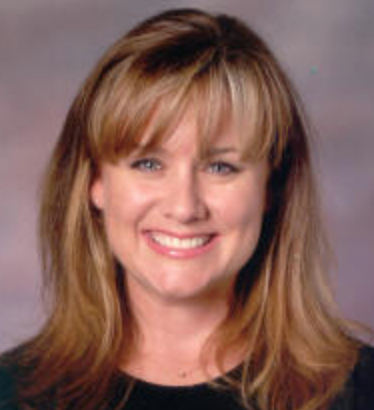 Shelley Mann is an Instructional Technology Specialist with the Professional Development Centre. Her work at the schools in Santa Rosa, Florida allows her to implement instructional technology into the classrooms in a transformative way.
Shelley loves to inspire teachers to use these technology driven initiatives in their classroom and mentor them one-on-one to provide training and in-class teaching - allowing an opportunity for teachers to see "tech-in-action"! Shelley brings 20 years of experience in the classroom coupled with leadership roles in mentoring and training at the schools, district and state levels. We caught up with Shelley to learn about some of the ways she has used GooseChase with her schools! Take a read below to see what she said!
How have you used GooseChase?
GooseChase was THE hit at EdCamp SugarSands in 2016 and 2017. We needed a high-energy, mix-and-mingle activity during the lunch break. We wanted something that would not only keep the energy flowing, but also send that energy surging. Well, we sure did do that with GooseChase! For about 95% of our campers, it was their first exposure to GooseChase. They flipped out! There were squeals of joy! There was infectious laughter! As they GooseChase'd around the giant cafeteria (all 150 of them), we showed the feed on the giant big screen. It was a phenomenal success!! We borrowed missions from GooseChase and personalized them to our event, and our geographic region. For example, being an SEC football Saturday, we had a mission where they did their Touchdown Dance.
When do you think you'll use GooseChase next?
We are excited to use GooseChase at Santa Rosa SPARK! This event is a welcome conference for all new employees. What better way to engage them all and build that sense of district pride than to introduce them to new information via GooseChase. I can see missions such as, "Get a Selfie with the Supe".
What do you think makes GooseChase special?
GooseChase has stolen hearts and minds of educators and students in our district. For all educators, there has never been anything this creative, engaging and FUN to land on our doorstep. For students who grew up with scavenger hunts, to now find one in their classroom - to be played on their cell phones - is just beyond compare in an academic setting. It's a breeze to create. It's a breeze to distribute. It's a breeze to play. Checking off those three items and it becomes a component of a classroom curriculum rather than just a special event for a special day.
What tip(s) do you have for educators just getting started with GooseChase?
Show the responses on the big screen! Make sure to let students and adult players see what they posted. That in itself is an EDUparty of EDUfun!
Special thanks to Shelley for letting us pick her brain about her expeirence with GooseChase! You can see all the awesome things Shelley has done with GooseChase by following her on Twitter, @shelleyOmann !