[Video] Helpful Honks: Create "How-to" Missions to Teach Participants how to Participate
Hello wonderful geese! 👋
My name is Erin, and I'm an Account Manager here at Goosechase. I work alongside our new and existing customers to help them deliver engaging and interactive experiences. 🤩
I've seen our community do some reaaally cool things with Missions and Script, and I'm excited to share these tips with you to get participants comfortable with the different types of Missions they'll be asked for.
You can create a few super easy "How-to" Missions so that they can practice submitting photos and videos, going to GPS locations, or adding text answers.
Simply create one of each Mission type with a simple explanation and an easy task to go along with it.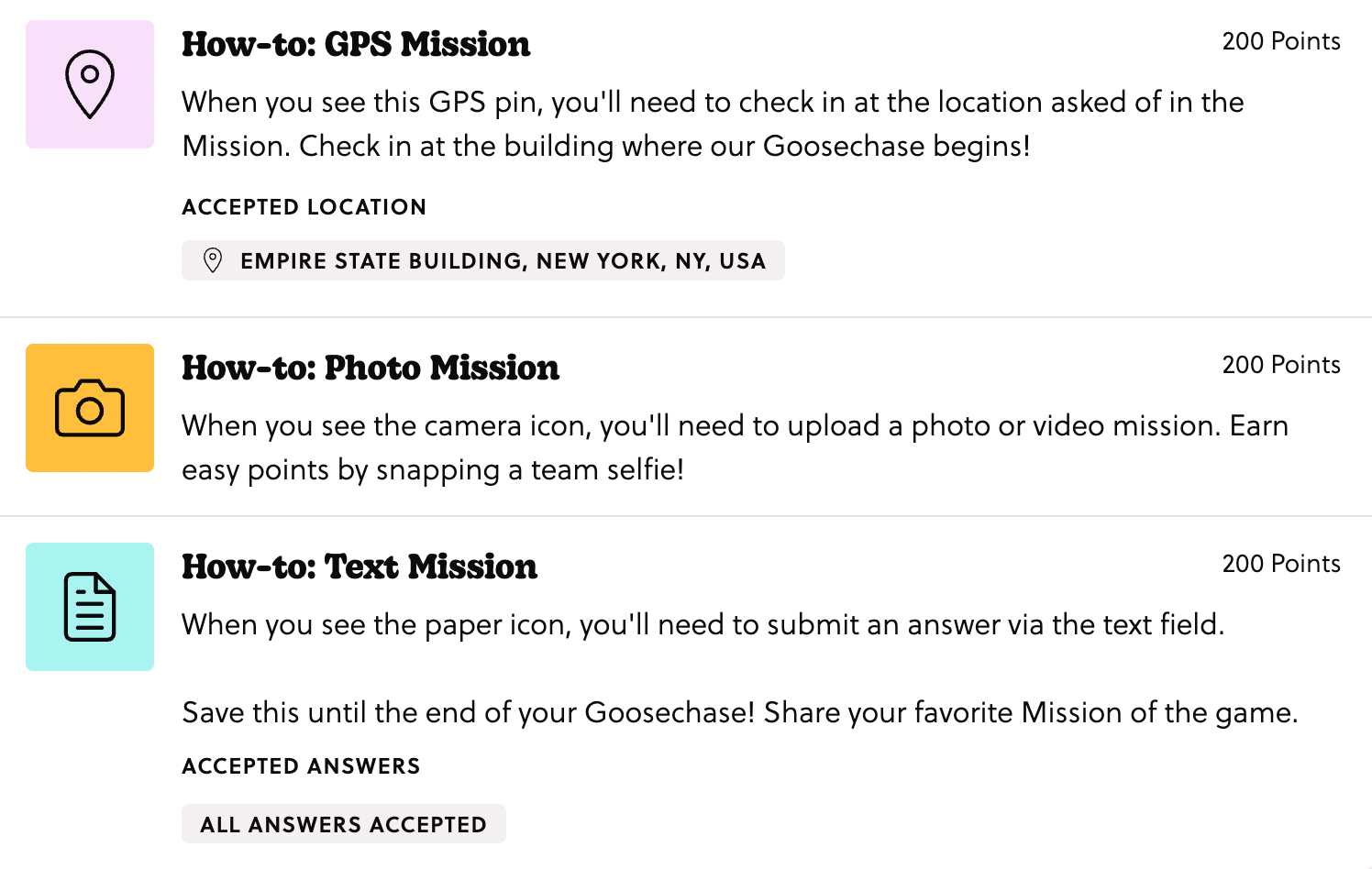 Keep in mind you can reorder your Missions to make sure that they are the first ones your participants will see. To order your Missions, you'll want to go to Mission list order and do custom drag and drop - that way, you can make sure all of the How-to Missions that you created appear at the top of the Experience.
Go ahead and copy the Missions we've put into the template below!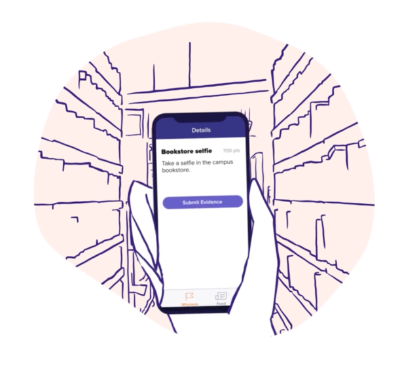 Helpful Honks
Here are some helpful hints for making the most of your next Goosechase!
Get your own copy!
What is Goosechase?
At Goosechase, experience is everything. Originally inspired by scavenger hunts, Goosechase is an online platform that enables organizations and schools to engage, activate, and educate their communities through delightful interactive experiences. Sign up and try creating a free recreational game, or contact us to learn more about our enterprise solutions!