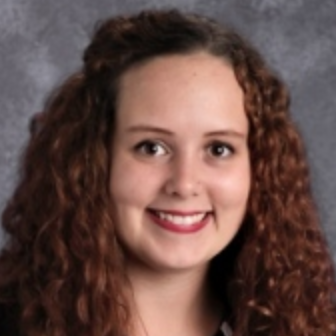 As a Librarian at Papillion-La Vista High School, Elizabeth's been using GooseChase for a number of years - having successfully created and facilitated well over 100 games!
Elizabeth's been using GooseChase for a number of years with her students. After her first experience with GooseChase at NETA's Tech Conference where GooseChase was used as an icebreaker game, she knew she had to use this new technology! At first, she began using GooseChase as a way to complete a Library Orientation session with her students, but has since then expanded to covering broader topics. We caught up with Elizabeth to hear some of her stories and insights into using GooseChase! Check out what Elizabeth had to say below!
How have you used GooseChase?
I've used GooseChase so many ways it's hard to count! I first started using GooseChase for instruction with Freshman Library Orientation. I wanted something different from the "sit and get" format that is typically used for orientations. GooseChase allowed our students to gain an understanding of how the library works in a much more engaging way. Students were able to tell me about the features of the library and use their own phrasing, which I think helped them to better internalize the content I teach and interact with each other. They LOVE the leaderboard feature and the competition it provided.
GooseChase allows me to collaborate with other educators in meaningful ways in my building. I also use GooseChase a lot when I co-teach and have outlined some examples of this below!
The Foreign Language department loves having me run a GooseChase with their students because of the video recording option. These students need a chance to practice speaking the language they're learning and hear others practice, which the video submission option allows them to do. One of the more popular Russian GooseChase challenges is "Find a teacher and teach them a phrase in Russian. Record them practicing." The students love teaching a teacher and they get a kick out of their (sometimes poor) pronunciation!
I've also used GooseChase to teach traditionally dry topics, like Copyright Law with Broadcasting students or graphing skills with Science. I used GooseChase to orient our staff to the tool as well on professional development days. Our Business classes used GooseChase to look at marketing strategies and show their learning at a local grocery store. Some teachers even use those submissions as formative assessments. GooseChase is awesome because it's so customizable. It can fit in with any content and any class!
When do you think you'll use GooseChase next?
I'd like to try a chase for Teen Read Week. It would work well because students that want to participate can and it's way better than a traditional scavenger hunt! I don't have to hand out any papers or keep track of anything--the app does that for me. I could use the leaderboard to award prizes at the end of the chase and I would like to try the hashtag feature so we can share some of these submissions on Twitter. Like I said before, GooseChase is a tool that you can tailor to any class, activity, or campaign.
What do you think makes GooseChase special?
There are a few things that make GooseChase really unique. Most importantly, students have the opportunity to show what they know or explain their thinking in their submissions. As a teacher, I think this kind of interaction is extremely valuable and informative. It's more engaging, which means that the students will retain that information better. I also love that I can download submissions by team or user, which makes it easy to use the evidence submitted as an assessment piece.
The students love the leaderboard and competition in GooseChase. They love earning bonuses live, in-game, and it really helps to keep them focused when they start to lose interest or need a break. At the end of every game, I try to save a little time to view some submissions as a class. It's a great way to provide closure to the lesson while usually having a laugh.
From an edtech point of view, the back-end features on GooseChase are really nice. I love that you can automatically start and stop games. Being able to delete submissions and provide feedback to the student on why their submission was deleted is really valuable. I also love that students can re-submit evidence if they aren't happy with their first submission. It's less work on the teacher/moderator end and it holds students accountable.
What tip(s) do you have for educators just getting started with GooseChase?
Make sure you walk students through the app on their end. Things look a little different and if you teach them how to re-submit evidence before the game starts, it'll save you some time.
Have students download the app the day before the game if they're using personal devices. This is a great opportunity to use the "Invite Participants" option when you set up your game.
Make more missions than you think you'll need. You'll be surprised at how quickly students complete each one!
Save time at the end to look at some submissions as a class. It's fun and your students will love watching other teams' submissions!
Big thank you to Elizabeth for these fantastic insights! You can follow Elizabeth on Twitter at @evonnagy and at @monarchsread to see all the awesome games she is putting on with her students in the library!